From Coach Megz
Head Honcho at Underground Strength Gym / Edison, NJ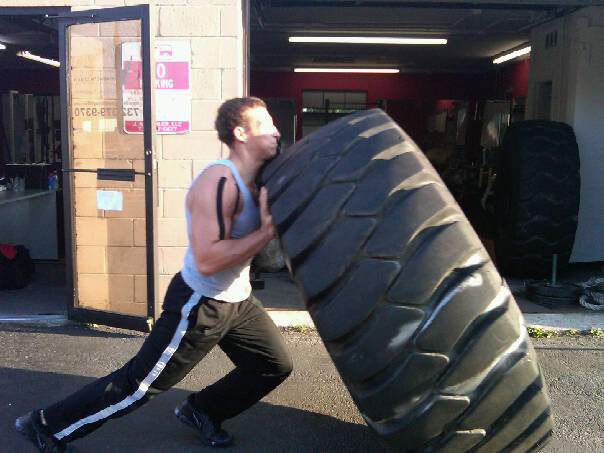 For the past 3 ½ years I've been coaching at the Underground Strength Gym and I've learned a ton of lessons about training and life. In this post I'm going share 3 of the top lessons I've learned while coaching and training at the Underground.

1. Get Comfortable Being Uncomfortable 
Before I started coaching at the Underground, I always tried to "follow the rules" when it came to training. Every workout I did began with a standard dynamic warm-up, followed by a heavy barbell lift and followed up with a few supplemental lifts.  While I got good results with this, I never pushed the pace with my workouts, I always took my time between sets and I never did the stuff I sucked at. A lot of my lifting back then was ego based – I'd do the stuff I was good at and ignore or half ass the lifts I didn't like.
This all changed when I started interning at the Underground. I remember my first workout like it was just yesterday. For the warm-up we did 1 set of bodyweight squats, lunges and push-ups followed by a set of abs and band pull-aparts.
After this we went outside and did some movement preparation – forward and backward jogging, skipping, high knees, butt kicks, and hopping on 1 leg. We finished the warm-up with 5 laps around Apollon gym Gym. The 2 wrestlers and the basketball player I was training with were running laps around me and I was thinking about how much of a big bitch I looked like. Although I tried to never show how tired I was, the warm-up literally felt like the workout and I was pretty gassed after it.
We began the workout with a heavy bench press supersetted with 1-arm rows. To me this was crazy. According to the rulebook, you are suppose to rest 3-5 minutes in-between sets of max effort work. After 5 rounds of this I felt like a Mack truck hit me.
We then did 1-arm grappler presses supersetted with recline rows.
The pace that we were moving at was insane, I've never moved through a workout so fast in my life. Again this was against the rules I read about. We then moved onto doing farmer walks and hand over hand rope pulls. My forearms felt like they were going explode and I remember my body shaking while doing farmer walks.
We finished the workout with 5 more laps around Apollon gym and some grip and ab work. It was finally over and I made it through alive and without puking. All I could say was HOLY SHIT!
I'll never forget this workout because it was a huge eye opener for me. I realized that in all my years of training, I never pushed my body close to my limits because I was too busy being comfortable with what I was doing. Lesson learned.
2. If You're Not Changing Lives Your Not Doing Your Job
When I first started training athletes at the age of 18, I thought it was all about getting them bigger, faster and stronger.  Boy, was I wrong!
Over the past 3 ½ years at the Underground I've learned that training is about much more then just getting someone to run a faster 40 yard dash or to gain a few MPH on their fastball. It's about changing their life and having a positive impact on them and empowering them to become the ass kicker they deserve to be.
If you're not inspiring your athletes to take names and kick ass not only in their sport but also in life, then you're missing the big picture.
There's more to training then just chasing numbers and seeing physical results.
"Training Is About Overcoming Adversity."
This may come in the form of hitting some big weights that you never did before or kicking ass in a team challenge. Regardless, if you're a coach, you need to instill the eye of the tiger within the people you train.
While a good coach may get athletes bigger, faster and stronger, a truly great coach realizes it's about having a much more profound impact on someone's life.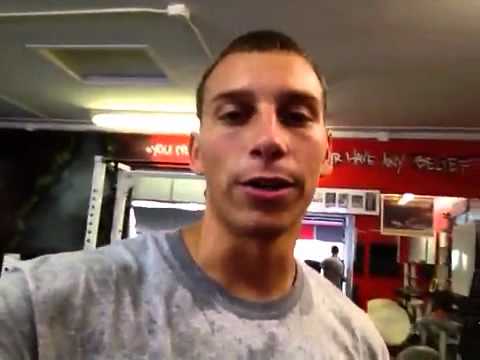 3. Don't be married to the "Big 3" barbell lifts
3. Another big lesson I learned was that you don't have to be married to the big 3 powerlifts in order to become a better athlete.
While every athlete has different needs, the goal of training athletes is to get them stronger, more explosive, more mobile, more agile and more athletic. Some athletes need better conditioning while others may need to put on weight while others need to minimize body fat.
Regardless of their goal, every workout does not need to start squat, bench press or deadlift.  Sometimes we'll hit handstand push-ups instead of overhead press, other times we may do dumbbell benching or weighted push-ups instead of benching with the bar. When it comes to the squat we mix in sandbags, kettlebells and other odd objects.
Athletes are not powerlifters, so don't train them like they are. A 400 lb bench press does not mean you are going be a better football player on the gridiron. We have all seen the football player that could bench press 225 lbs but can't do 10 push-ups with his own bodyweight. NOT GOOD.
If you are chasing personal records at the expense of f**king up your body then you are actually doing more harm then good.  There is always going to be a point of diminishing returns in your training so make sure you focusing on giving the athletes what they truly need.
Now, don't get me wrong, I'm not saying don't squat, don't deadlift or don't lift heavy. I'm all for all these things but they are not the end all be all of training for athletes. At the end of the day, the goal is to increase athleticism and athletic performance while building the mind.
There you have it, 3 lessons from The Underground Strength Gym. 
"At the end of the day, the biggest lesson I've learned is you got to get off your ass and learn by doing. Spend more time coaching, less time behind the computer – that's how real learning is done. "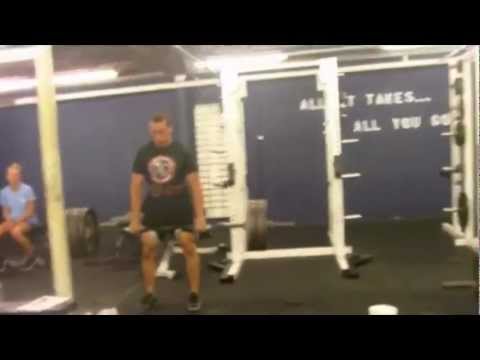 What's the biggest lesson you've learned from watching the evolution of the  Underground?
Drop a comment below and share your thoughts!
Coach Megz is The Head Underground Strength Coach at The Underground Strength Gym in Edison. You can Connect with Megz on Facebook & His Blog.

Share this:
Category: Articles, Kick Ass Life, Live The Code, muscle building, old school strength, Strength Building, Success, Underground Strength Challenge, Underground Strength Show, Videos, Zach's Workouts Tags: coach megz, live the code, strength coach lessons, underground strength coach, underground strength gym.
9 Responses to 3 Lessons From The Underground Strength Gym