The past year or so we've gotten away from box squats at our gym. Is it the BEST answer? In Strength & Performance, there are BETTER answers but not always "the best" answers.
I recall having ONE kid, who could box squat over 405. But…. there were flaws. The box was set a bit high as he would squat with guys taller than him. At the time, we had a 50/50 mix of free squats vs box squats.
When this kid tried to free squat 315 he got CRUSHED.
It got me thinking VERY seriously about Olympic lifters squatting ass to grass, developing ankle / calf mobility in the bottom, balance, etc.
So, we got away from box squats for a LONG time. I figured I'd send Mark "Smelly" Bell a question via text message, hence the amazing video quality. Check his thoughts below, on box squats vs olympic style squats. The info is awesome.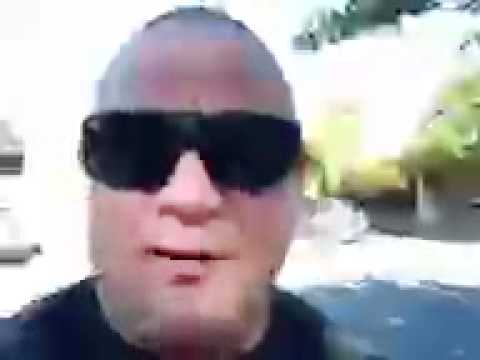 Pretty interesting info AND funny, right!?! ha ha
Now, the athlete below is entering senior yr in high school. These box squat videos are filmed after us NOT having box squatted for close to half a year. Last week he did free squats with 455 lbs for a solid double at The Underground Strength Gym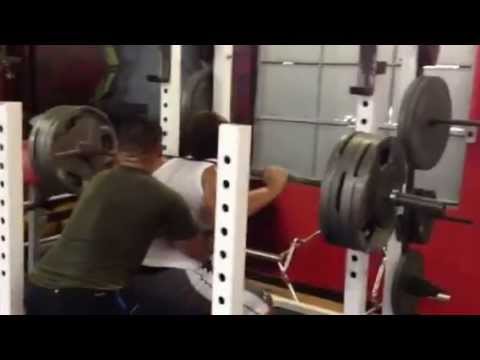 I'd like to see MORE sitting back during this box squat and more sitting ON the box.
As with ALL workouts, there are flaws, and we work to improve them each and every workout.
Here are a few more videos to make you THINK…..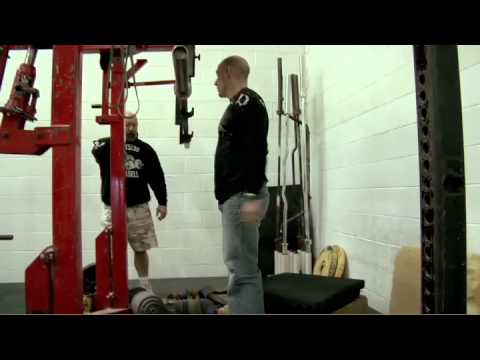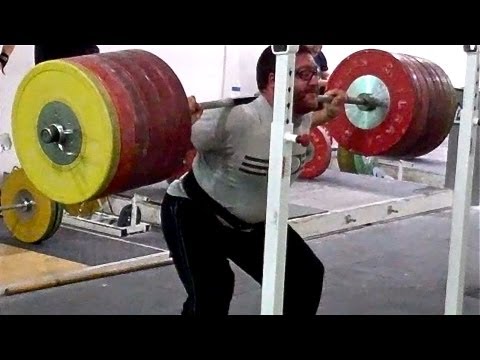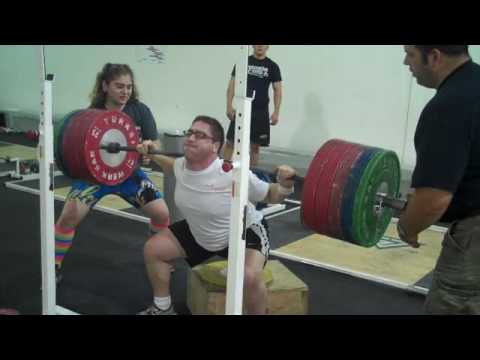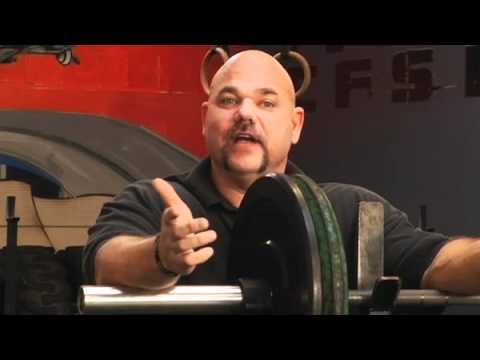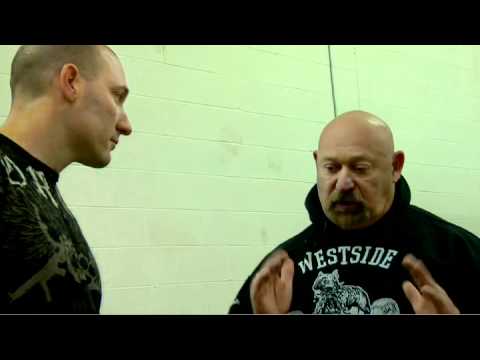 Let's hear your thoughts / comments / experiences with squats, what has or hasn't worked for you, etc.
Drop a comment below.
Upcoming Underground Strength Events:
Underground Strength Camps (Level 1 & Level 2 Certifications)
Underground Strength Coach Cert Australia (Level 1)
Recommended Training
Share this:
Category: Articles, freak strength friday, muscle building, old school strength, Q & A, Strength Building, Underground Strength Show, Videos, Zach's Workouts Tags: bill peanuts west, box squats, california strength, crossfit, football workout, free squats, glenn pendlay, mark smelly bell, olympic squats, underground strength gym, westside barbell.
13 Responses to Are Box Squats Better Than Olympic Style Squats