Lifting heavy is far, far more than a means to an end of getting you stronger for bigger muscles or to achieve more success in life. The guys I met 10-12 years ago told me I wouldn't be able to keep this up.
In this video, I explain why lifting heavy, raising the bar and pushing yourself out of your comfort zone is what will help you not only succeed in life, but you can rise to the top and truly kick ass if you so choose.
I also have a message for the naysayers….
Watch this short video: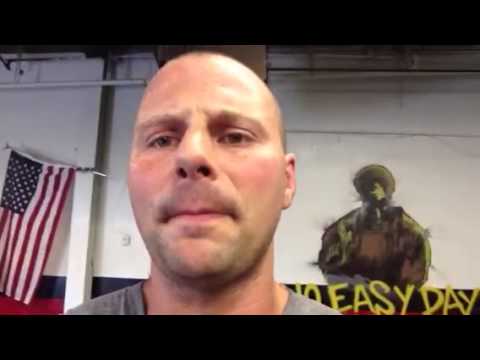 Ask any successful person in this world about their daily regime, fitness for sure is at the top of their list.
Please Drop a comment below and share with us how your training has helped you overcome obstacles and achieve more success in life. Think about it, where and who would you be without the iron?
Live The Code,
–Z–

Share this:
Category: Articles, Business, freak strength friday, Kick Ass Business, Kick Ass Life, Live The Code, man up monday, muscle building, Powerlifting, Strength Building, Success, Underground Strength Show, Videos, Zach's Workouts Tags: manasquan, Squats, Success, training for life, underground strength gym.
8 Responses to How Heavy Lifting Teaches You Success