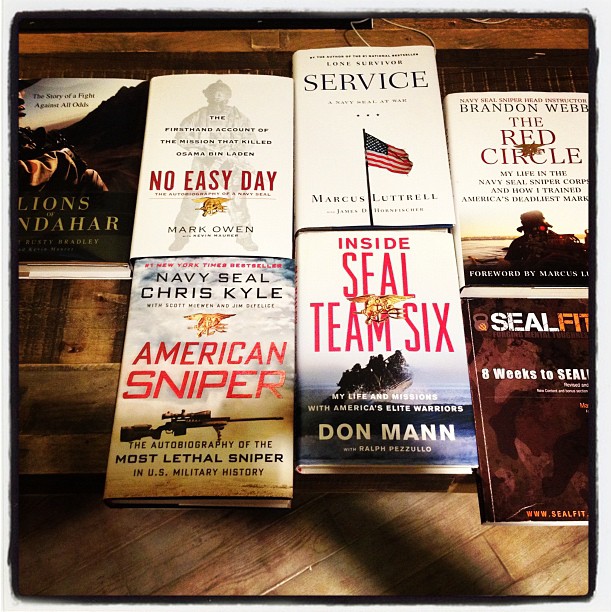 I am constantly asked about my favorite books or what I'm reading now. My library is constantly growing, adding books on training, business, lifestyle, mindset and inspirational autobiographies.
If you use the search bar on my blog you can find some OLD videos of me showing you the library from my previous home! That was some years ago but I STILL recommend those books.
For now, I will share with you this video and link up a few more books under this video as well. If you want to be kept in the loop on my favorite books, I give Underground Strength Insiders a weekend reading list every Friday.
Iron Sharpens Iron, Subscribe for that update HERE.
Enjoy my library video, below: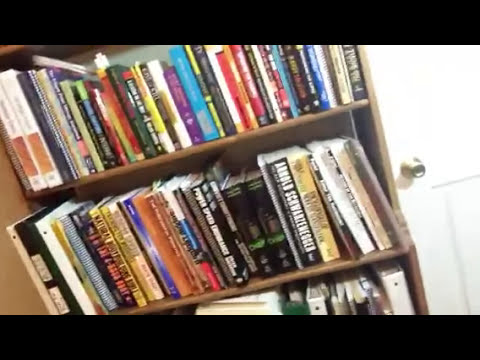 Here are some new books that aren't in my office, instead, I have books floating in all areas of my house. My wife loves that, ha ha. I keep books in various areas because I often take quick breaks throughout my day and read. Sometimes I read outside on my back deck, other times on the couch…. Reading and learning is a passion of mine.
A Great book can change your life. Here are a few awesome books I am reading now, not shown in the video.
1) 80/20 Sales & Marketing by Perry Marshall – I love getting a new view and insight into my business and way of thinking, especially from guys like Perry Marshall who I've been learning from for over a decade.
Tim Ferris regularly speaks on the 80/20 rule, aka The Pareto Principle, as this details "the law of the few". It's easy to get caught up in all the hoopla of today and try to grow bigger and bigger in your business.
This books discusses how to work smarter, work less, achieve more success, provide MORE value (Integrity!) and focus on the important areas / people / aspects in your business.
A powerful book to get your head in the right place, regardless of how experienced or new you are to business
2) Choose Yourself by James Altucher - I am really digging this book. It talks about life AND business. Some of the stuff James discusses is pretty heavy from an emotional standpoint but understand this about books: Don't always look to find a perfect book. Read a book and pick 1 – 3 BIG take aways that you can immediately apply to your life.
3) Jab, Jab, Jab, Right Hook - I recently ordered 25 copies of this book. I'll likely order more and give them to attendees of The Underground Strength Coach Certification.
Gary always gives straight up advice that does NOT require complicated tech savvy, just straight up integrity, hard work and hustle. We ALL can do these things and his style is about caring and giving, providing awesome value and simply getting back to the old ways of business with the new ways of social media.
If you own any business or have an administrative role at your work, I am recommending this book.
Drop a comment with your questions or your own recommended books.
Live The Code,
–Z–

Share this:
Category: Articles, Business, Calendar, Kick Ass Business, Kick Ass Life, Live The Code, Success, Underground Strength Show, Videos Tags: best strength & condiitoning books, bodybuilding books, certification, gary vaynerchuk, james altucher, perry marshall, underground weekend reading list.
One Response to The Best Strength & Conditioning Books