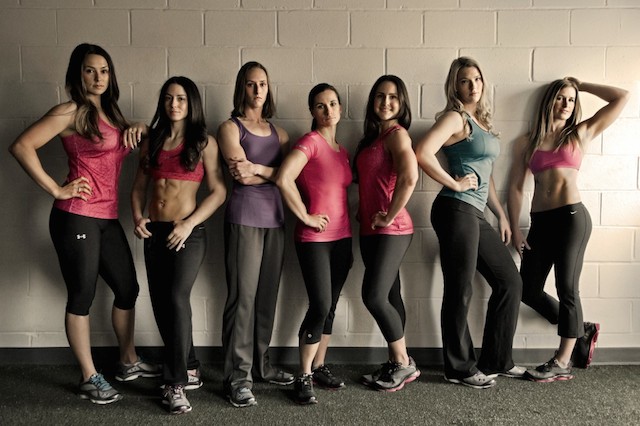 4 Tips for Training Female Clients
Tip # 1: Help her find the middle
In my 14 years as a coach, I've worked with women who were afraid to touch a kettlebell and worried that they'd get injured lifting weights. On the other hand, I've worked with women who punished themselves with exercise, constantly nursing injuries because they believed that more was better.
As coaches, we need to be keen enough to understand where our clients lie on that spectrum, and help them take the most advantageous, sustainable approach.
Sometimes it means strategically incorporating rest, and others it means slowly introducing them to the idea of lifting weights.
No matter what, we want them to enjoy training, and sometimes that means guiding her into Goldilocks territory.  

Tip # 2: Consider her menstrual cycle
A woman's cycle is going to play a major role in how she performs.
In addition to the typical symptoms such as bloating and cramping, during menstruation, a woman can experience joint pain, laxity, loss of balance and coordination, and a general decrease in her ability to perform complex movements.
Educate yourself and your clients about how their menstrual cycle can affect their training, and design training sessions accordingly.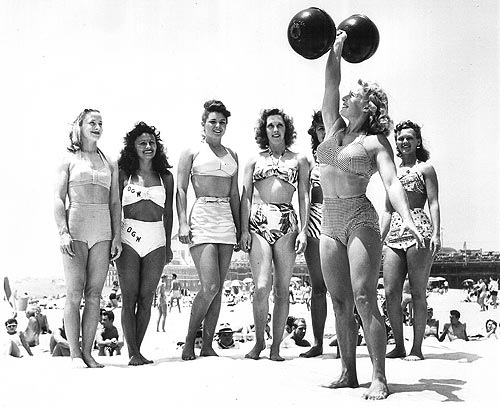 Tip # 3: Be the best part of her day
When I train a client, my objective is to always be the absolute part of their day.
They're putting their trust in me and their bodies in my hands, which is a responsibility I don't take lightly.
I want them to leave the gym happier when they came in, which means that I need to make the experience not only effective, but enjoyable.
It might take some creativity to consistently accomplish both, but it's possible and worth it.
Does your client like to chat? Designate time at the beginning of the session to catch up or allow her to vent.
Does she enjoy a certain kind of music? Accommodate her tastes as best you can.
Are there certain exercises she absolutely hates? Don't make her perform them—there is always a suitable alternative.
No matter what, always aim to be the best part of her day.
Tip # 4: Empower her
Above all, our role as coaches is to empower our clients.
In a world that fosters body shaming over body acceptance, and bombards women with perfect images of airbrushed models, our role as coach should never be taken lightly.
We have the honor and the privilege to help change the face of women's fitness, one client at a time, by empowering them through strength.
Encourage her to embrace her body at every point in her transformation, to find meaning in performance-based goals, and to celebrate her accomplishments.
If we can help one woman fall in love with herself through the love of lifting, we are one step closer to a better world.
_______________________
I want to say "THANK YOU" to all who shared these articles from Neghar.
The response has been AMAZING! My daughter LOVED seeing the photos and videos I showed her of Neghar training and Girls Gone STRONG.
The world is a BETTER place when everyone is strong and healthy.
That is the beauty behind being STRONG.
Strength discriminates against no one.
For more info on Neghar Fonooni and to learn about her training methods, please visit her Lean & Lovely training program HERE.
If your on my newsletter (You can subscribe here) I mentioned a special bonus when you invest in her training course through This Link.
Stay tuned for more "Girl Power" articles to be featured here again. The feedback has been powerful and that is a sign that we need to feature more articles from women who are on a mission to share the STRONG LIFE way.

(Visited 70 times, 1 visits today)