First off, BIG thanks to Dan Gibson for hooking me up with a kick ass shirt and a HUGE congrats to him for his success. I LOVE hearing success stories from Dudes who've rolled through my Underground Strength Coach Cert.

As you can see, I believe in constant education, regardless of whether or not you're a Strength Coach or simply an active lifter chasing greater strength, muscle, speed and overall BadAss-ness (is that even a word!!??).
I ranted before about contacting coaches through NJ, NYC, Philly & Pa. and NONE of them responded to the powerlifting seminar. The better way to view this is to understand the food chain. Those who didn't take action will likely be at the bottom of the food chain, i.e. LESS successful.
Now, onto the upper body blast workout....
This is the first part of my upper body workout and I cranked several variations of the floor press combined with several variations of pull ups.
The floor press variations were:
- varied grip width to attack different areas of the chest, shoulders and triceps
- Use of bands for greater resistance than my body is used to (doubled a mini band around the swiss bar)
- used a swiss bar (neutral grip) to take undue strain of my shoulders
- used chains to accommodate resistance (heavier at the top, lighter at the bottom). The chains also force the shoulders to stabilize more as the chains sway and pull the bar around
- used the sling shot on the last set for less resistance in the bottom, coupled with high reps for a burn out set. This CRUSHES the triceps!
For my pull ups (which I eat for breakfast by the way 🙂 I cranked varied grips and bar handles as well:
- underhand
- overhand
- thick handle close grip for added grip work
- recline rows on ropes for added grip work
- mixed grip (one hand over, one hand under)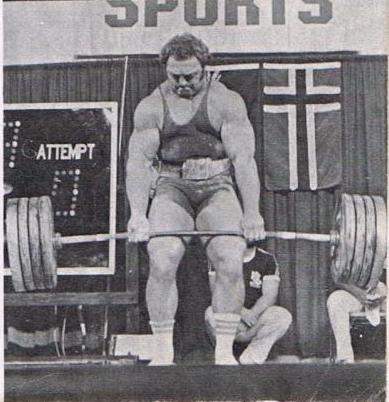 As you advance in your training it's important to use variety on the BASICS. Don't get carried away with being too fancy and wild, the stuff that works ALWAYS will work, and that comes down to the good ol' basics and their many variations.
In speaking with some of the strongest men in the world, they always remind me to stick to the basics, don't get caught up in the fancy stuff that has a cool name or a cool ring to it. Often times, some of those workouts from overseas were specifically made for gifted athletes who were hand picked by coaches to experiment on.
Make small changes to the basics:
- add some chains
- change the bar you use
- If deadlifting try rack pulls or deficit pulls
- If squatting try switching up your stance. Do you always use a box? Try NO box, or, vice versa.
- Do you always bench with a straight bar? Try a swiss bar or a thick bar. Try floor pressing instead of bench pressing.
- Do you ALWAYS go heavy? Try getting in sets of 8 - 15 reps and your body will get an ass whoopin' like never before.
- Are you always deadlifting heavy and straining through reps? That will kill your back in no time flat. Try going lighter and doing higher volume with short rest periods.
- Always squatting with a bar on your back? Try putting the bar somewhere else, like THIS.
In the end, do NOT be afraid to have FUN while you train.
That's what it's ALL about. When you start having fun you'll keep getting stronger.
I just gave you a good number of ways to switch up your training while sticking to the basic strength and muscle building exercises.
Now, it's up to YOU to do something about it.
By the way, I DID promise you a video of Dan Gibson back when he was training inside his father's unique auto garage and training like a true Underground BEAST. Check his video below, I love it!
Peace!
--Z--
Recommended Resources:
How to Kick Ass (LAST One)

(Visited 38 times, 1 visits today)