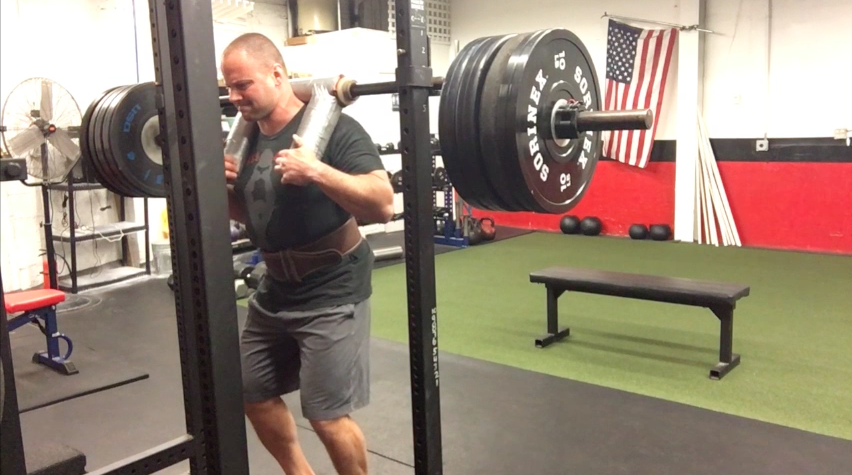 I love Squats, especially when I see someone doing them properly. But I'll be brutally honest, I get fired up hearing the athletes we work with at The Underground Strength Gym telling me what they do at their high school weight room.
Why do I get fired up?
Because the standards have been dropped.
The technique has been given a lower standard.
Because standards are dropped and technique is ignored, the results that come from the squat are dramatically reduced.
For 9 years now, I hear stories like this:
I squatted 250 for 10 reps.
My response, "How? You haven't squatted 250 for 1 rep here?
We maxed out & I squatted 365 today.
My response, "How, last week you squatted 275 for 2 reps here?"
As Louie Simmons says, there are 2 ways to train. A right way and a wrong way.
When I view the squat, I want to see a few simple things for us to consider this a rep:
Flat back
Top of thighs to parallel or slightly lower
Knees lined up with toes / not caving in
Stable torso
These are some simple standards.
As soon as you let the standards slide, it is easy to cheat yourself. Cheat yourself and lie to yourself in the gym and that low standard now carries over to practice and eventually game time / competition.
My passion in training is to empower and give this young generation the opportunity to succeed, hence my intensity for what I do.
High standards are the ONLY standard.
Squat low. Choose a proper load that doesn't put the athlete in a shitty position anatomically as well as psychologically. Young athletes are NOT experienced weightlifters. They d0 NOT understand or know how to max out for 1 rep with proper technique unless they have an early foundation of strength training.
Most kids have ZERO strength foundation.
They do NOT need to test their 1 rep max every 6 weeks.
There are MANY ways to test and track their strength numbers as well as numbers beyond the weights, such as various jumps and sprints which I will cover in another article.
If you're a Coach or Parent, share this article and share it with Coaches who are doing half squats, round back squats, knees caving squats, etc. No Coach is ever "good enough" and given a free pass from learning more.
As a Coach, the better YOU get, the better the athletes become. We owe it to the kids to get better everyday.
Live The Code 365,
--Z--
The High School STRONG Program

(Visited 288 times, 2 visits today)