Training Resources for Dominating In The Gym AND Life
____________________


If you're tired of Wasting endless hours on the internet and coming across bull sh*t fads and gimmicks and simply want a central resource of STRENGTH Knowledge that is Battle Tested and Proven to help you kick ass and take names, The Underground Strength Academy Is Your Hub for ALL of these things:
- Strength & Conditioning Workouts, Methods & Program Design
- Garage Gym Training & Workouts with Minimalist Equipment
- Business Tips for Strength Coaches & Warehouse Gym Owners
- Behind the Scenes Access of The Underground Strength Gym with Videos, Monthly Workouts, Instructional & More
- Seminars and DVDs are ALL Streaming Videos
The Underground Strength Academy represents all of the training I've been researching, applying and proving to deliver powerful results. It's the work I've done in the gym, the seminars, the old DVDs, interviews and more.
Since 2005, I've been adding powerful content every single month! 
You'll also have 24-7 Access to me via the Member's Only Forum.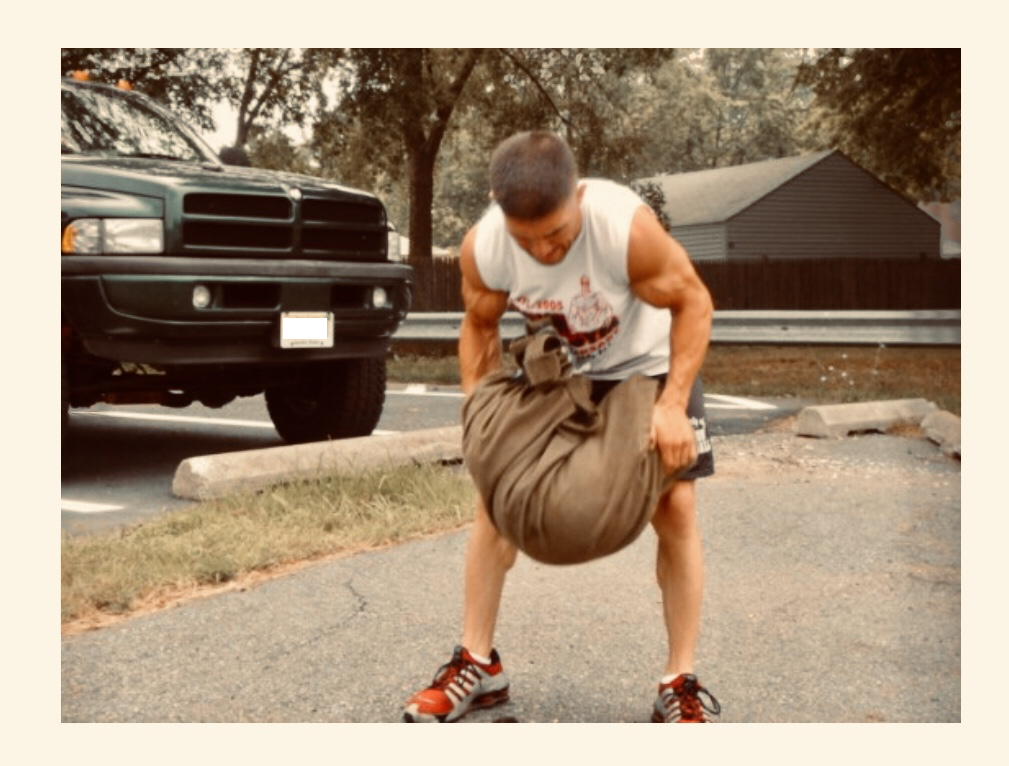 _______________________________________
A Proven Training System for Building Dominant Athletes In The Gym, In Sports and In LIFE. Grow Your Business Faster Than Ever Before While Changing Lives Through Strength.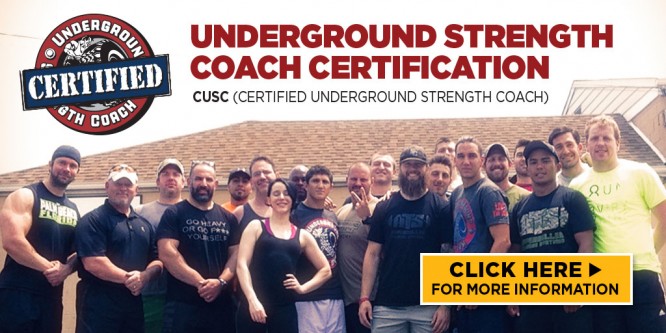 Gain Access to The Online USC Certification from Anywhere in the World. 
Learn our proven training methods so you can build BEAST Athletes & grow Your Training Business Faster Than Ever Before.
Some Coaches just TALK about it. They don't own a gym and maybe they coach a few people on the side.
Me? I Like to LIVE IT.
Since 2002 I've been training athletes FULL TIME.
From youth athletes to D1 athletes to adults to Tier 1 Military.
Everyday I am training 100-200 athletes, putting The Underground Strength System to the TEST.
NONE of this information is Theory. Instead, it's proven and battle tested every day with REAL people since 2002. Now it's your turn. This is your opportunity.
8.5 Hours of Video Footage
Instructional on Program Design from Youth Athletes to Adults, from High School Athletes to D1, from Military and Beyond
Live Footage from 2 Underground Strength Gym Locations so you can see what this training looks like LIVE
How to Organize Your Gym for Maximum Results AND Profits
Webinar on Training & Business
Plus Much, Much More
_______________________________________