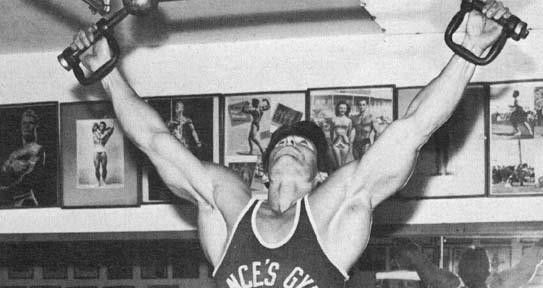 WOW! That John Welbourn Underground Sandbag Challenge busted me up as well as everyone else!
I saw peeps laying down for 5 - 10 minutes after going ALL out for 30 reps. More videos to come, but first, here is what is to be hit AFTER The Sandbag Challenge.
Check out this bodyweight workout, you crazy kids. Bodyweight training tells NO lies. It shows you if you're too heavy, in shape or out of shape.
Big Chow got a wake up call during this Bodyweight Workout and is on a mission to get lean and mean. Being Strong ain't enough, that's why we call this Strength AND Condtioning!

Music provided by DJ Chow... Fist Pumping Optional!!!! HAAAAAAAA
There are times when I am feeling the need for a quick workout, or, perhaps I am short on time and the day was extremely hectic, a perfect bodyweight workout is the one shown above, OR, I add some tweaks.
See a few workouts below for options when you are busy and still NEED that workout.
Bodyweight Workout # 1: 5 Rounds NON Stop
1A) Mixed Grip Pull Ups x 10
1B) Dips x 20
1C) Squats x 30
Bodyweight Workout # 2: Max Rounds in 10 Minutes
1A) Mixed Bodyweight Pulling Exercises (rope climbs, pull ups, recline rows, etc) x submax reps
1B) Mixed Bodyweight Pushing (ring dips, ring push ups, med ball push ups, etc) x submax reps
1C) squats jumps x 10
1D) lunge jumps x 10 reps
Now, you have some ammo to train like a BEAST, even if your time is short, it's up to YOU to make it happen.
In Strength,
--Z--
Recommended Resources:
Underground Strength Coach Certification
(Visited 141 times, 1 visits today)