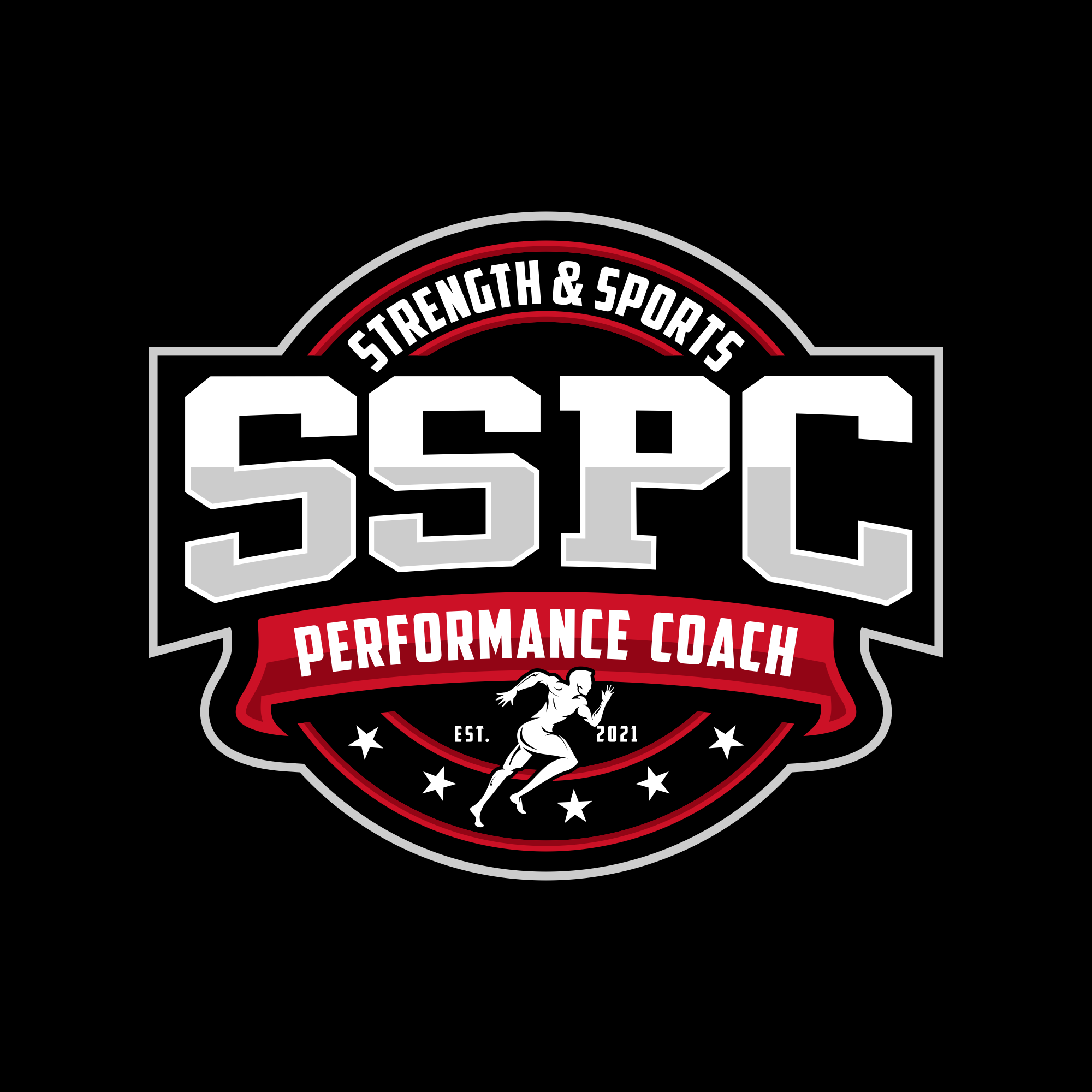 Registration is Closed
Next Cert Will be Announced via my Newsletter

HERE (Subscribe

for Early Bird Discounts)
Coach,
Let me quickly break down how things are going to work at the first ever SSPC (Strength & Sports Performance Coach) Certification. This is the first ever SSPC Cert, so this is the "Pilot" course. It's NOT perfect just yet but the experience is going blow your mind and the Bonuses are going to be AMAZING.
First off, do NOT rush through this page.
Watch the entire video above.
If you don't watch it in full, you are missing critical information regarding the SSPC Certification.
Date / Time / Schedule:
Optional: Friday, June 11th - Come and observe / train with the 4 and 5 pm groups at The Manasquan Underground Strength Gym.
** If you're not traveling from too far away, it is highly recommended that you attend the Friday training sessions for extra learning & experience **
Saturday, June 12th, 2021
Arrive: 7:45 AM to check in
Start Time: 8 AM
Saturday Schedule:
8 AM - Intro to The SSPC Certification
Discussion: Training for Performance
9 AM - Train with Saturday Morning Group until 10 AM
10:15 AM - Discussion on Program Design & Assessment Procedures
11 AM - Intro Workout Experience / Assessing Athletes via Movement and programming from there
11:30 AM - Medicine Ball Training
12 PM - Basic to Advanced Bodyweight Training, Jump Training / Plyometrics
1 PM - Lunch / Snack (Prepare to Work Through the Day, eating small snacks)
1:30 PM - Intro to Strength Training: DBs, KBs, Bodyweight Basics / Age Appropriate Training
2:30 PM - Sprint Training (Segue the warm up into speed / power training, sprints in groups, sprints for non field athletes & field athletes)
3:30 PM - Barbell Training Exercises, Methods & Program Design
- Front Squat, Back Squat, Zercher Squat, Box Squat
- Teaching the Clean (Simple & Fast Method for Teaching / Learning). Even our middle school athletes perform front squats and cleans.
- Floor Press, Bench Press, Overhead Press
- Trap Bar DL, Sumo DL, Conventional DL
5 PM - Shoulder Health, Back Health, Mobility, Training the Athlete for Longevity & Long Term Health
6 PM - The Art of Coaching + the Finer Details of Coaching / Things that are Difficult to Write about. "The Coach's Eye", Communication Skills that make or break relationships, jobs & opportunities. Building relationships with athletes, parents and other professionals.
6:30 PM - QnA on Training
Finish Time: 6:30 or 7 PM, then simple Group Dinner at something walking distance from The Underground Strength Gym.
The BONUSES: Valued at Over $2,000



The Bonuses alone are valued more than your investment and will pay you back for a LIFETIME.
My job is to give you the tools to succeed as a Coach, whether you are in the private sector, coaching at the collegiate level (D3, D2, D1) or working for another company / organization.
Most Coaches struggle wit the business side of things but you will NOT. I will be going DEEP into the business side of things with you after our in person certification. Everything will be recorded so you'll have lifetime access to the Business Bonuses to review any time you please.
Bonus # 1 ($400 Value): Recordings of The Garage Gym Godfathers Seminar w/ myself and Joe DeFranco
- This was a FULL day seminar with myself and Joe DeFranco where we share our proven business models which have kept us thriving in business since the early 2000s. MANY people who teach the business side of things no longer own a gym or actually never owned a gym!
"It always seems like somehow every time I am looking for an answer during these times, I keep coming back to Zach...."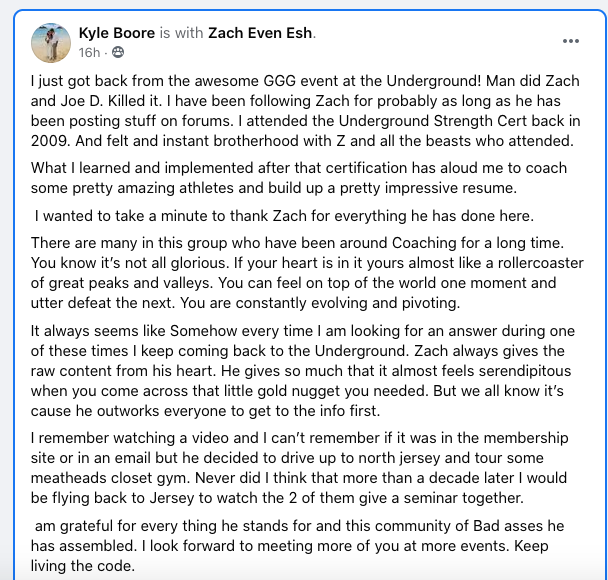 Bonus # 2 ($1,497 Value):

After the Cert, this group will be part of a 30 Day private coaching group where each week I hold a live video / zoom call. The zoom calls will be a live recording of my original business course, Operation Thunder: The Warehouse Gym Project.
On the calls you can ask questions at any time.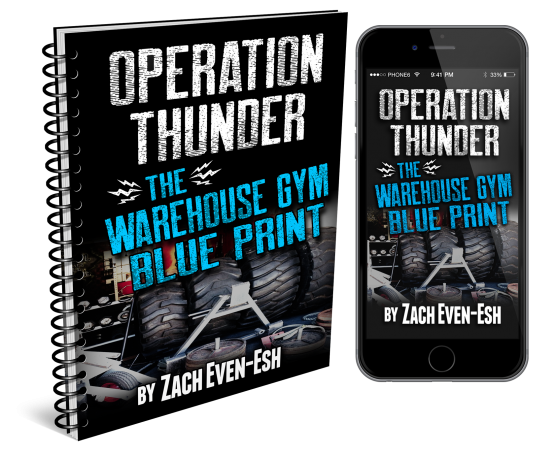 We will be upgrading and updating Operation Thunder to address running a business and coaching during these current times.
Bonus #3 ($397 Value):

Recording of the Seminar I did with Matt Wenning on Training. This is a 3.5 hour recording with a deep dive into program design.
We will also hold QnA to ensure all your training / questions / concerns are met.
All Attendees will receive a certificate (this will be mailed to you) after successful completion and actively participating in The SSPC Certification.
And of course, a T-Shirt! Your shirt size will be requested after registration.
Running a Business & Coaching has Changed Dramatically through the Years
The way I coach today has changed through the years and quite dramatically through these past years. Along with running a warehouse gym, the business has changed as well.
The mindset of athletes and parents is different, with "Strength Coaches" on every other corner of every town, you do have "competition".
There might be people telling you that you can get 15 or 30 new athletes in a month but how smooth can that go? How effective is your training? Your business is already in trouble if you need 15 new athletes in one month.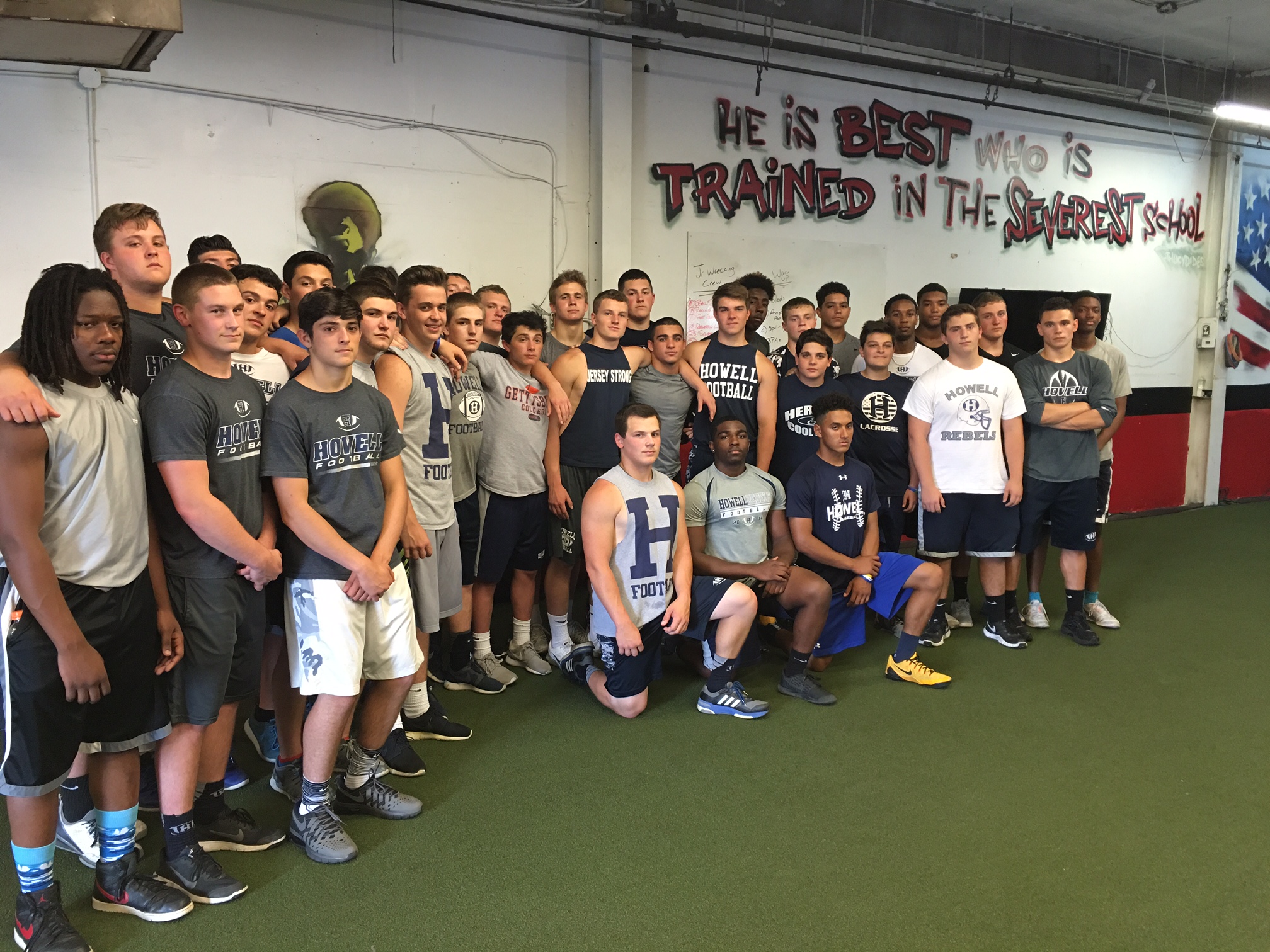 Whether You Own a Gym or Not, I Will Teach You the Proven Training Methods & Business Model that has helped The Underground Strength Gym Thrive since 2002
Our athletes often begin training with us in middle school or the early years of high school. They continue training with us until college, and then they return during every college break.
We do this because our training methods and our genuine relationships truly change lives. We don't need all the fads & gimmicks that the others are peddling. That is NOT what works for long term success.
Many of our athletes train with us for 6 or 7 years before going to college. You can't achieve that with poor training methods and poor communication skills.
The skills you'll learn at The SSPC Cert will give you the tools you need to turn your business into a long term success machine.
You need systems in place, both for yourself and eventually, for your Coaches, which you will learn during The SSPC Certification.
How to train an athlete on day 1 and progress them through your training
How to communicate with parents and other coaches properly and effectively (the wrong communication will put you out of business)
How to train athletes in your own gym, a place you're renting from or without a gym (outdoors)
How to train athletes in groups while individualizing for them and giving them exactly what they Want AND Need.
Learn how to adjust training for different age groups, different sports, different times of year (in season, off season, pre season, etc)
With so many fads and gimmicks out there, it's time to give yourself the training and business tools you need to take your passion and truly earn a living from it.
Looking forward to seeing you soon at The SSPC Certification!
To register for The SSPC Pilot Cert on June 12th,

please click HERE.
After you register, an email will be sent to you with all details.
If Flying, Newark Airport is best.
Hotel info will be emailed to you.