Kettlebell Training for Combat Athletes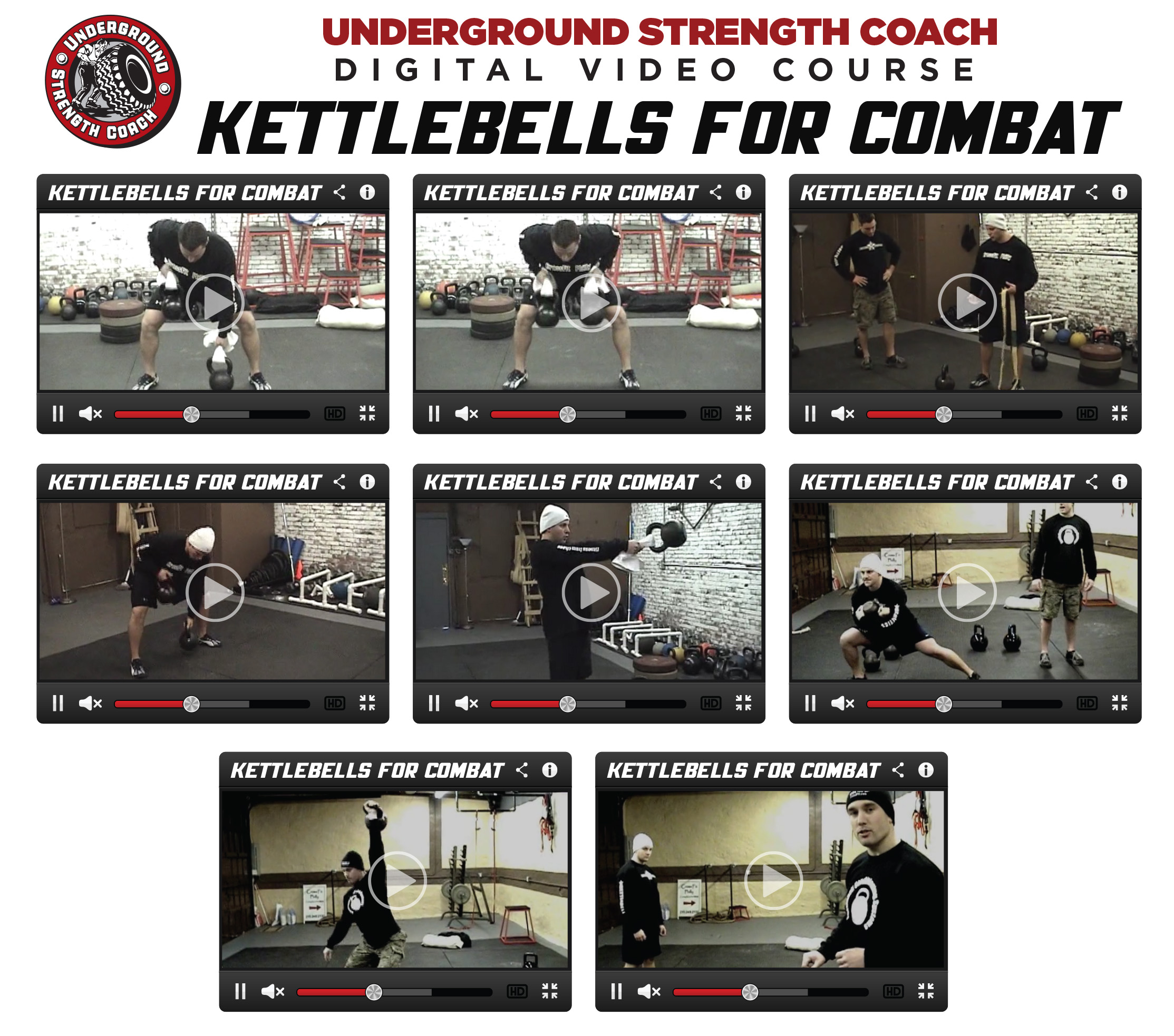 Video # 1: 49 Minutes

Video # 2: 46 Minutes
In the early 2000s, my friend, Jason C. Brown and I were creating DVDs that sold around the world.
Kettlebells for Combat became 1 of our best selling DVDs for MMA Fighters, Wrestlers, BJJ Athletes and other combat athletes.
Stand up fighters such as Boxers & Muay Thai fighters along with First Responders, LEO & Military also loved these videos.
While Zach was training athletes to dominate from the youth to the collegiate level, Jason was also training & consulting the Military using these methods.
Now, you can access these training courses on video from your phone, anywhere in the world.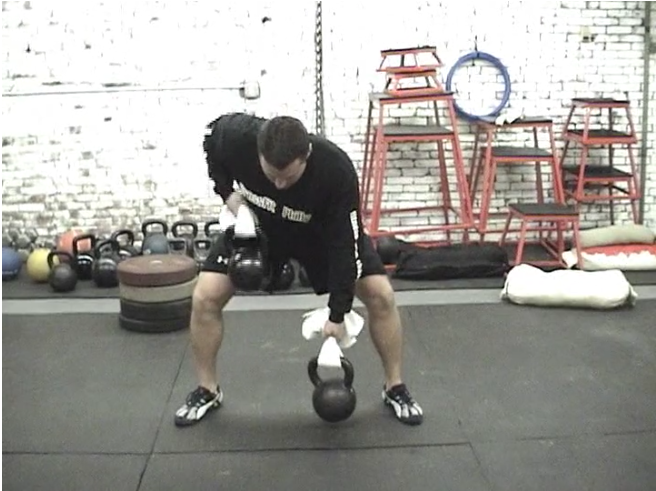 Here's just some of what we cover inside The Kettlebells for Combat Video Course:
· What exactly "Loaded Conditioning" is - and how to use it to your benefit for developing 3 of the most important traits for combat athletes: Strength Endurance, Muscular Endurance & Isometric Strength Endurance.

· Discover how to use the Kettlebell techniques that have been proven to Increase your power and explosiveness. You will learn exactly which exercises you need to do to increase your power and speed from the hips, legs, upper and lower body.

· How to use towels and ropes with Kettlebells to dramatically improve your hand and grip strength.

· The Most effective Kettlebell Circuits that increase your overall conditioning so you can out-perform your competition time and time again.

· Over 15 Towel-Kettlebell combinations to develop grip endurance & full body strength.

· How to incorporate The Contrast Method for full-body power using bands and Kettlebells.


· 8 variations of Kettlebell - Box Jump combos for increasing speed & power in your takedowns, throws and guard.

· 15 Kettlebell Swing variations that will turbo charge your combat conditioning, strengthen your combat specific grip and rotational power.

· Discover how to improve your starting strength and explosive power with special Kettlebell exercises.

· 8 variations of Kettlebell Cleans for increased hip, back & leg power.


· 15 different pulling & rowing exercises that develop strength & power from every possible angle. You never want to feel uncomfortable or WEAK in certain positions or situations, hence this multi faceted approach towards training.

Whether you're a Coach, a Combat athlete, active duty Military or LEO, this Video Course will give you the knowledge to take your training & performance to new heights.
If you're a Coach, this is an opportunity to arm yourself with knowledge to change the lives of your students.
If you're an athlete or an adult doing what we call "Training for Life" - this is the training methods you need to follow to ensure you are prepared for life or work, especially when The Sh-t Hits the fan!
If you're always ready, you never have to get ready.
Live The Code 365,
Z
$47

NOTE: NO physical products will be shipped to you. After your order is placed, you will receive an e mail with instructions for accessing your Online Videos of Kettlebells for Combat.