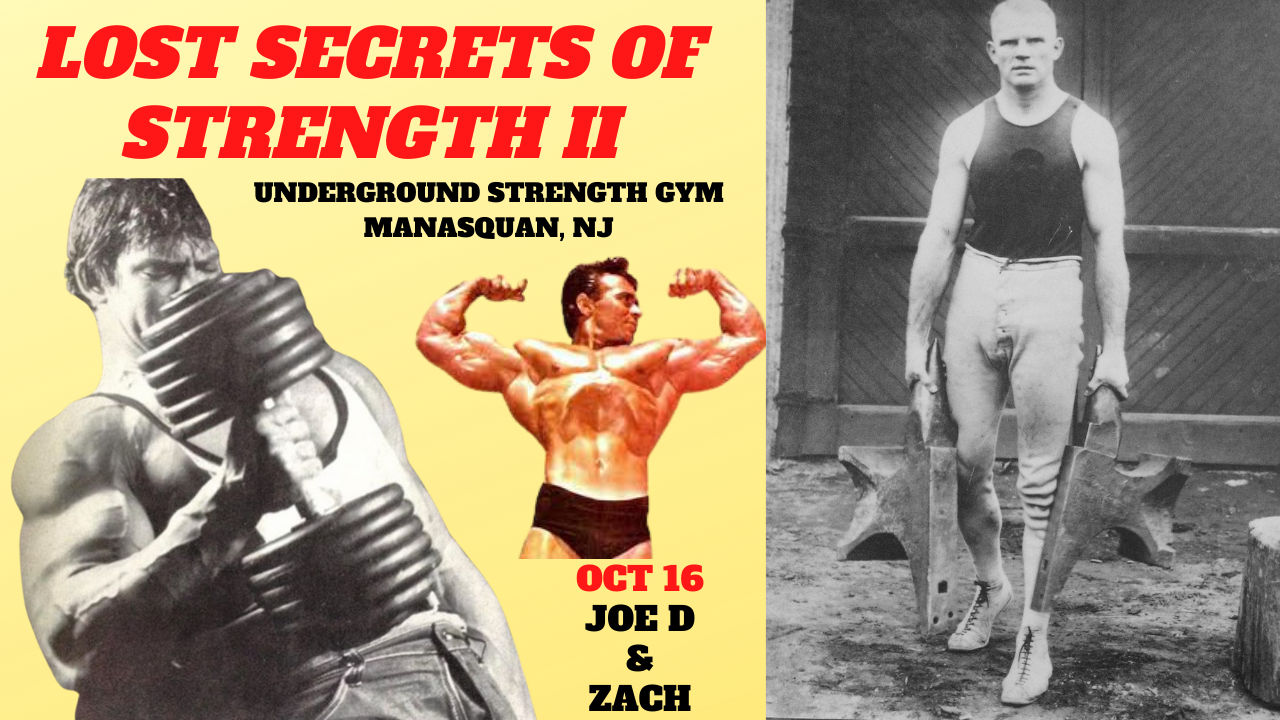 Joe D & Zach are Bringing Back The Lost Secrets of Strength Seminar
Date: October 16, 2021
Location: The Underground Strength Gym
202 East Main St
Manasquan, NJ 08736
NOTE on Parking: CVS or on Main St. We are Located 2 Buildings behind Sothebys and Kenny's Auto
Time: 12 PM - 5 PM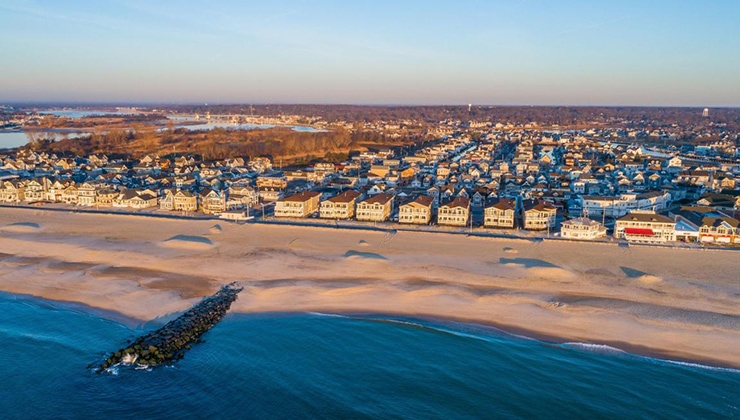 The Underground Strength Gym is located 1 mile from the beach.
---
The first Lost secrets of Strength Seminar was done WAY back in 2009!

It was a BEAST of an experience and this one will be NO different.
This seminar will be for Coaches and lifters alike who are HUNGRY to LEARN.

It's time to STOP wasting time on ineffective, dangerous training methods and learn exactly how to train to maximize your results as a Coach and / or athlete.
Joe D and I will take you through the following:
- A proper warm up / prep phase coupled with shoulder and back health protocols before we begin our training day
- Groups will be organized according to training experience / strength.
- The group training session will be coached by Zach & Joe. If you're a Coach, you will learn coaching techniques and cues. If you are "Training for Life", you will learn how to adjust your training according to your age, experience, injuries, short / long term goals and
- You will Learn how to organize / manage large groups of athletes with various levels of sports performance / training experience
- Learn nuanced coaching tips & techniques that can only be learned IN PERSON. Joe and I often say, "There is only so much you can learn from books, videos, etc. Eventually, you need to TRAIN & get under a bar!
- After the training session is over we will address questions and go through hands on training to address any and all questions.
** THIS SEMINAR IS SOLD OUT! **
** THIS SEMINAR IS SOLD OUT! **
Register HERE
Space is Limited to 21 Attendees
ALL Attendees will receive a Lost Secrets of Strength t Shirt AND the recordings of the Seminar.
Please Note there are NO refunds for no shows or cancellations. If you are signing up please make sure your calendar is cleared for this event.
Recommended Hotels: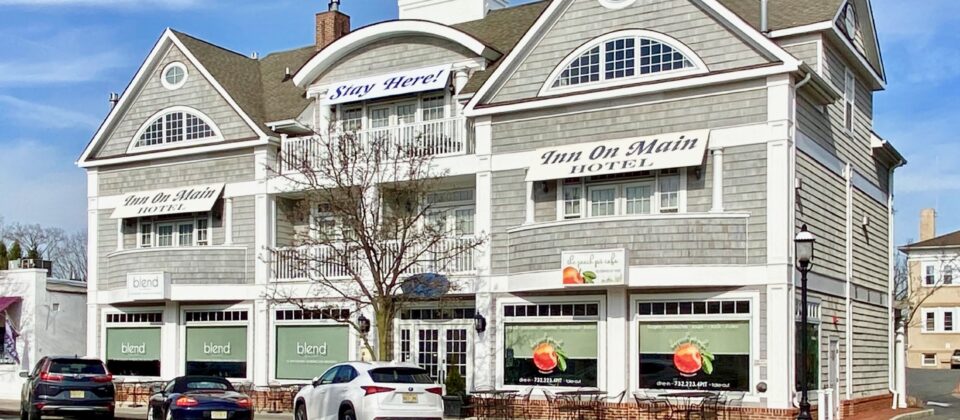 Sea Girt Lodge (5 minute drive)
Inn on Main (2 Blocks from The Underground)
Courtyard Marriott in Wall (12 Minute Drive to The Underground