*** REGISTRATION IS FULL ***
Location: Underground Strength Gym
202 East Main St Unit 4
Manasquan, NJ 08736
Time:

12 PM - 5 PM
Date:

Saturday, April 30, 2022
NOTE ON PARKING: We do NOT have a parking lot.
Please park across the street at CVS or on Main St.
You can also park behind 7-11 which is the old ACME. All are a 1 minute walk to The Underground.
We can NOT be seen from the street. We are 2 buildings behind Kenny's Auto.
Seminar Details:
Matt Wenning:
The 3 methods of strength training (Max Effort, Dynamic Effort, Repetition Method)
Hands on Training for experience with the Conjugate Method
Matt, Zach & Joe will coach you through exercises to experience these training methods. We will work around your injuries and apply specificity to your goals & needs.
Joe DeFranco:
Strength & Power Training for General Population
Lowest-Risk / Highest-Reward sprint, jump & med ball throw variations
How to incorporate speed / power training into your current program
Hands on training with Joe to experience how to adjust exercises / training methods for general population
Zach Even - Esh:
Application of GPP (General Physical Preparation) / Conditioning as You "Get Older"
Training Around & Addressing Injuries for Athletes & General Population
Advanced Bodybuilding / Intensity Techniques for Hypertrophy with application for Adults & Athletes
Hands on training with Zach using specialized training methods & exercises to adjust for different ages, injury history & experience levels
QnA will be done at the end with all Coaches.
Please Note: There are NO refunds for No Shows, so if you are signing up, please clear your calendar and organize your travels immediately to ensure you are fully organized for this seminar.
---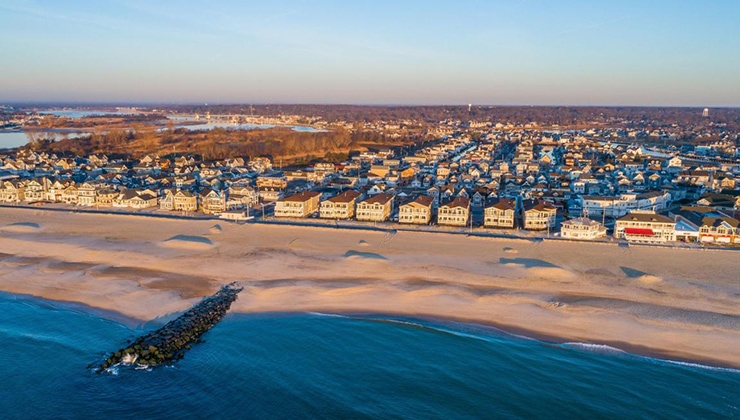 Hotel / Travel Recommendations local to Manasquan, NJ:
- Airbnb is always an option in Manasquan as well as surrounding towns: Spring Lake, Sea Girt, Avon by the Sea, Bradley Beach and Wall Township
- If you are flying in, you can use Newark Liberty International Airport which is a 50 minute drive to Manasquan, NJ.
Local Hotels:
Sea Girt Lodge (5 minute drive)
Inn on Main (3 Minute Walk)
Courtyard by Marriott Wall Township (12 minute drive)
---
REGISTRATION:
Space is Limited to 21 People
Early Bird Registration Ends March 18th: $297
After March 18th, Registration is $397
*** REGISTRATION IS FULL ***