A Results Proven Strength & Conditioning System for Serious Wrestlers & Coaches
Here's Your Opportunity to Gain Access To The EXACT Wrestling Strength & Conditioning Program That Transforms Average Wrestlers Into Powerful Pinning Machines.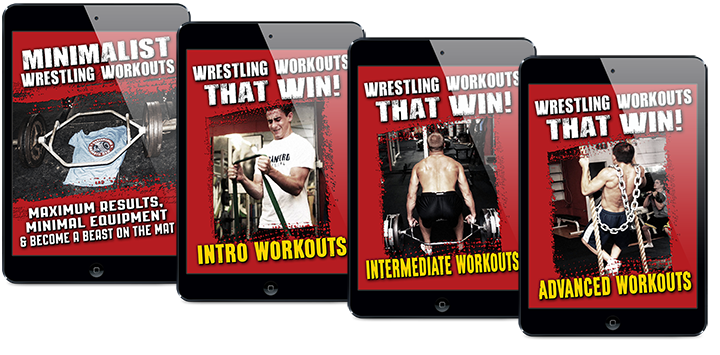 They All Laughed at Our Workouts....Until We Stepped on the Mat....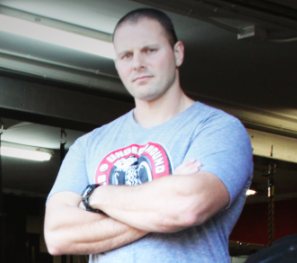 From: Zach Even – Esh
Location: The Underground Strength Gym, NJ
Time: 5:48 AM
To The Motivated Wrestling Parent & Wrestling Coach –

Remember that time you watched your wrestler lose that important match and in your head you said, "If only he was stronger...".
You've seen it and experienced it time and time again.
– He gasses out and his opponent gets the final takedown to secure the win.
– He gets overpowered by his opponent and gets pinned.
– He loses that critical match in overtime because he lacked the confidence and conditioning to absolutely KNOW he could win in overtime.
A weaker wrestler is a less confident wrestler. Proper Preparation is EVERYTHING.

Without the right preparation, doubt creeps into your mind.
It doesn't matter if you're a high school or college wrestler, I've seen the same mistakes at all the levels from my experiences of working with 1,000 + Wrestlers from Youth to High School to D1 Wrestling Teams since 2001.

I've coaches at Lehigh and Rutgers. 
I've worked with wrestlers from middle school and high school and prepped wrestlers for college. 
The fads and gimmicks never work. NEVER. 
What I'm about to share with you is based on over 20+ years of training wrestlers. It's ALL about results. 
FACT: A Weaker Wrestler is Less Explosive, Less Confident, More Likely to get Injured and certainly More Likely to Lose to a Stronger, Better Prepared Wrestler.
How would you like to follow the exact wrestling workouts that have been proven on 1,000 + wrestlers, KNOWING they will help you win more?
– No more guessing what works or what doesn't work.
– No more wasting time on workouts that don't deliver results.
– No more losing matches because your opponent over-powered and out-muscled you.
- No more following incorrect wrestling workouts that actually make you slower, weaker and de-condition you.
In a Nut Shell: Workouts That WIN is a NO Fads & NO Gimmicks Training System.
Let's face it, Losing sucks. I've been there before and I KNOW the pain of losing.

I've watched wrestlers stop training with us and then they lose in the blood round of the regions, the states or the Nationals.
It's heartbreaking to see but I've seen it happen so many times, especially with Coaches, Parents & Wrestlers who refuse to listen and follow a PROVEN system of training. 
I was that kid that got pinned EVERY match his freshman year (1989 - 1990) even though I worked VERY hard. The problem was I trained the WRONG way. And to this day, I still see Coaches & wrestlers making the same mistakes I made as a high school wrestler way back in the early 90s!
You don't need to go through the pain and suffering I went through! 
There's a reason why D1 Wrestling Teams have hired me to run their strength & performance program. You can't fake results. I have a reputation for building BEAST Wrestlers. It's not something I can fake. 
As every parent of every wrestler I train now says, "I wish this was around when I was a high school wrestler."
My painful past has motivated me to help wrestlers avoid my pain.
The high school years pass by way too fast. Time is the ONE thing we can never win back.
This is why it's critical to start NOW. Yes, right NOW.
None of this waiting until tomorrow, or after the season, or after the summer.....

The BEST time to begin training is NOW. 
That's what the most successful wrestlers do. They live with a sense of urgency. They are NOT waiting for the season to end or for the sun and the moon to align. Champions get after it NOW.
Since 2002, Year After Year, The Underground Strength Gym produces All State, All American, State Champion and even National Champions from middle school wrestlers to high school through College.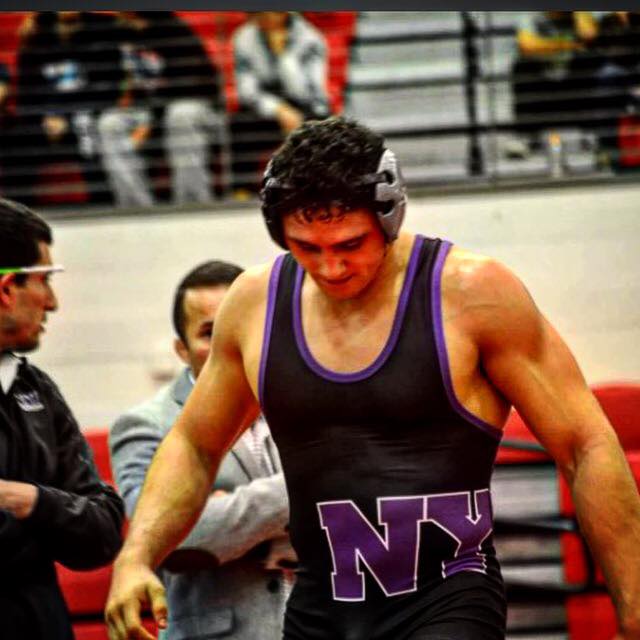 The competition is ALL training hard... I am sure..... They ALL lift weights and ALL go to wrestling clubs.
But, are they training CORRECTLY?

IN essence, they are ALL training hard, but, they are NOT all training correctly. That's Where YOU Want to Get the Edge.

– There is a science behind what we do.
– There is a reason why our wrestlers are shocking & dominating the competition.
After years of requests from wrestling parents and wrestling coaches outside of NJ asking me for our exact workouts, I decided to make them available no matter where you live in this world.
My mission is to help as many wrestlers as possible from all around the world, not just from NJ. If you're a hard worker, then you deserve to win. Why waste time training the wrong way?
– STOP guessing what works.
– STOP following the cookie cutter programs that don't deliver powerful results.
The training you're about to get immediately (This is a downloadable program that goes straight to your e mail in box so you can read and apply these workouts today) has been proven since 2002.
This course is for high school and college wrestlers. I've worked with high school and D1 teams, so don't worry, you are NOT "too good", "strong enough" or "I already know what to do".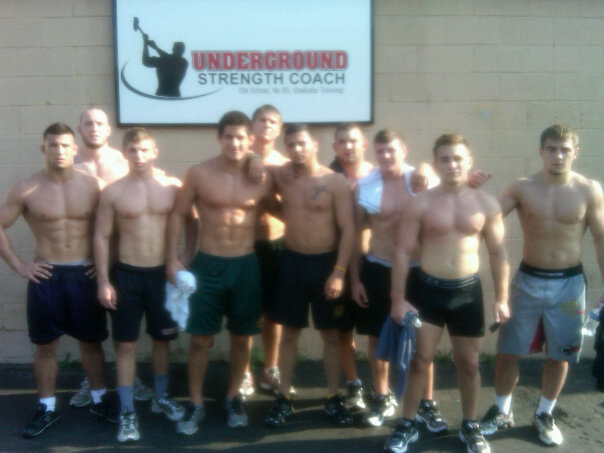 Having the exact workouts my wrestlers use to help you achieve your goals beats the heck out of guessing what works, making mistakes that waste time, not getting results, not getting any stronger, faster, tougher or better conditioned, that's for damn sure.
The WOTW (Workouts That WIN!) program works for wrestlers who have never even won a single match and then the next year these same wrestlers are winning over 20 and 30 matches.
Workouts That WIN can work for you IF you're willing to work HARD.
The Proof Is In Our Results....
Anthony Ashnault / 4 x State Champion NJ / Rutgers 4 X All American / 2019 National Champion
_________________
"If You're Not Strong, You're at a Disadvantage...."
John Poz / Colonia, NJ / Rutgers All American Wrestler
________________
There's NO high school or collegiate wrestler this program can't work for.
It's been proven to work on the weakest and most unsuccessful wrestlers who move on to qualify and even place in the state tournament.
The REAL Question is: Will YOU do the work.
It's NO secret that being a GREAT wrestler requires GREAT effort.
Workouts That WIN is NOT a Program for the Coach or Wrestler looking for Fads & Gimmicks.
Workouts that WIN has also been proven to work on highly successful wrestlers who are already dominating the state competition and now they move on to dominate at the national level.
Gladiators Of The Underground Strength Gym
"These Workouts are Geared to Get You Stronger... Prepares You for When You Feel the Worst in the Match and Still Feel Stronger..."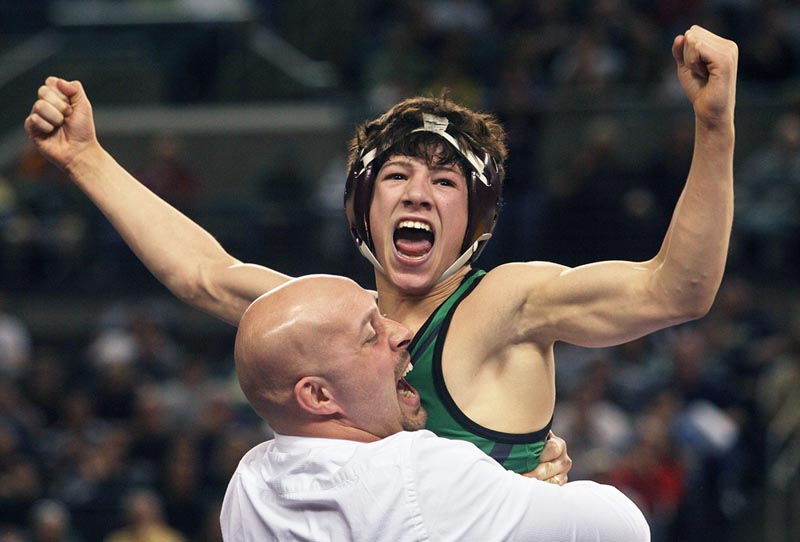 Anthony Ashnault / NJ State & D1 National Champion
_______________________
The STRONGEST Guarantee Ever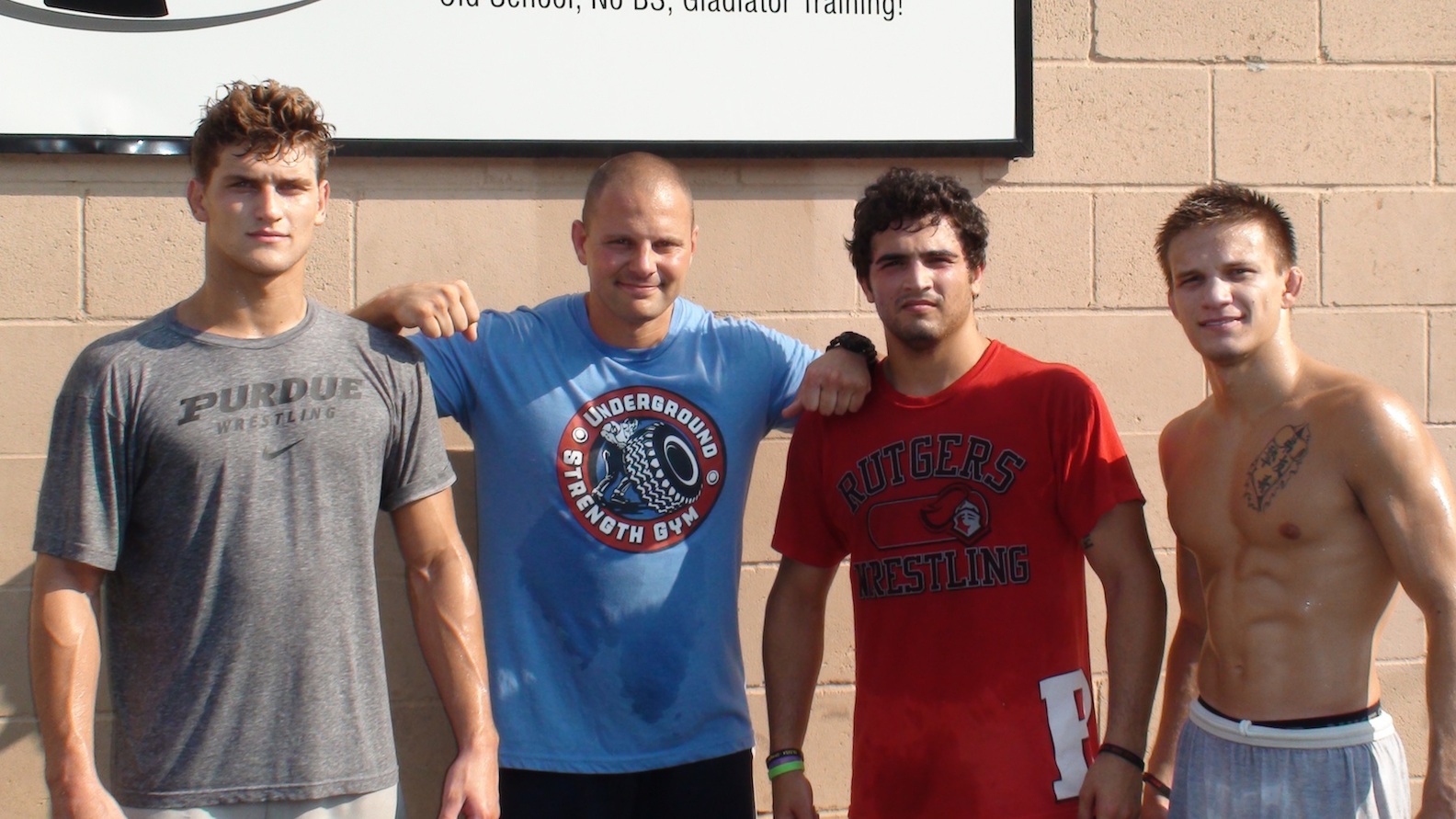 If you truly follow these workouts EXACTLY as outlined and the results don't follow, you can come to my gym in NJ and I will train you 1 on 1 and GUARANTEE you get the results.
There is NO risk because I refuse to let you fail.
Imagine this.....
You wake up one day and your wrestling career is over. All those years of sweat, pain and sacrifice, gone forever. All those days in the gym, at the wrestling club, those early morning runs, skipping meals to make weight, gone forever. You begin to realize that you can NEVER go back in time and do it all over again.
You realize you won't be getting a second chance to go back in time and become the wrestling BEAST you've always dreamed of.
You already know that dreaming about success as a wrestler is a waste of time. The ONLY way to dominate the competition is to begin TODAY.

Here are THE 5 Critical "X Factors" about Wrestling Workouts:

There is a unique science behind creating an effective wrestling strength & conditioning program.
If you follow the wrong wrestling workouts, you might LOOK strong but you will literally cancel out all of your hard work in wrestling skills. If your muscles AND mind aren't trained properly, your performance on the mat will be average at best.

The wrong wrestling workouts will DE-TRAIN you. They will make you slower, make you feel burnt out & exhausted, making you easier to get taken down and less likely to win matches.

The wrong wrestling workouts Will make you more susceptible to injury, possibly leading to a season ending injury, ending all your goals and dreams. Your joints must be trained properly to withstand the rigors of the sport of wrestling.


The wrong wrestling workouts will make you slower & less explosive, which means you are less likely to escape from bottom, less likely to score that critical takedown in overtime and less likely to lock up pinning combinations when you need to score critical back points.

The wrong wrestling workouts will make you look stronger without actually BEING stronger (aka "Beach Muscles").
These "beach muscles" are the kiss of death in wrestling, they are all show and NO go. I'm sure you've seen wrestlers built like this yet they gas out before the first period ends or lose countless matches by 1 point or by overtime. They have what I call "Useless Muscles", plain & simple.
________________
"Weighed 16 lbs Under my Wrestling Weight Class, 39 Wins & 8th in the State Without Being Seeded, Stayed Healthy..."
Connor Gabriel, All State | Roselle Park, NJ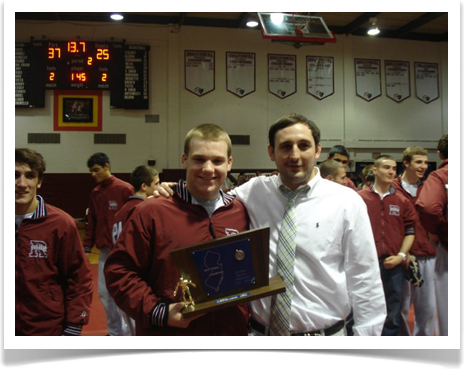 ________________
From Losing Record to State Finalist in High School...
School Record for Most Wins & Most Pins.....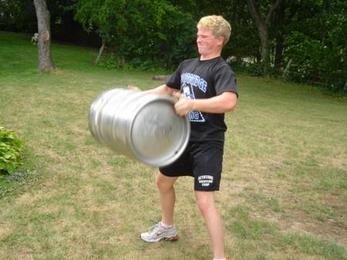 "Hey Zach,
Hope your weekend is going great! I just got back from the tournament today and it went awesome! I went 3-0 (winning the tournament) and in my first match I avenged a loss (3-2 last time I lost to him) to a kid from NY, and today I totally out muscled and out wrestled him! The final score was 10-1!
Then in the finals I totally dominated this kid winning 12-0!
Since training Underground I feel so strong when I wrestle now, I don't even care who I wrestle, I just know the kid will have to step on the mat and go head to head with a beast!
Those Kettlebell conditioning drills are helping tremendously! In the first match I still had strength and gas left in the tank in the third period!"
Since 2002, Day in and day out I have been training wrestlers at The Underground Strength Gym in NJ.
The Underground is my lab for training wrestlers, testing what works best, eliminating the useless training that doesn't work and creating a proven formula that transforms average wrestlers into Beasts on the wrestling mat who dominate their competition.
"The Wrestlers who come to my gym looking for the Edge are just like YOU....."
95% of these wrestlers don't show up at my gym as studs, in fact, they show up with a less than average record (often times a losing record).
BUT, what these wrestlers do show up with is the eye of the tiger, commitment, dedication and a burning desire to WIN, a burning desire to become an All State Wrestler or a state champ.
I'm talking about wrestlers just like YOU.
Wrestlers who have a .500 record or worst, wrestlers who didn't make it out of their districts or perhaps weren't even on the varsity wrestling team.
Heck, we've had wrestlers show up here who NEVER EVEN WON A SINGLE MATCH!
We've transformed every single one of these wrestlers.
______________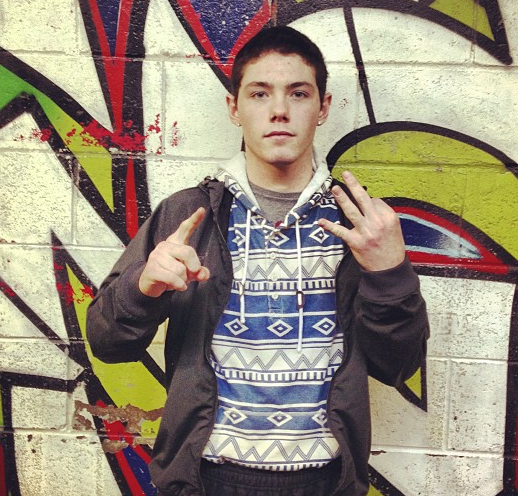 "...25 Wins as a Freshman & Won a County Title.... Never Had to Cut Weight ... Without This Training I NEVER Would Have Won Any Tournament ... It's the Key to My Success...."
Mike Jennings — NJ / 3 X County Champion

_____________
"Anthony Went from 88 lbs & NEVER Winning a Match to 15-1 & a Rock Solid 105 lbs the Next Season. His Dad Told Me That

These Workouts are Changing His Son's Life

."
"EVERY Year I Was Hurt Most of the Season...This Time I Qualified for States, Felt Healthy, Had Fun & Had Over 30 Wins this Season.... I Regret Not Coming to This Gym Earlier..."
Kyle Markovitch — NJ / State Qualifier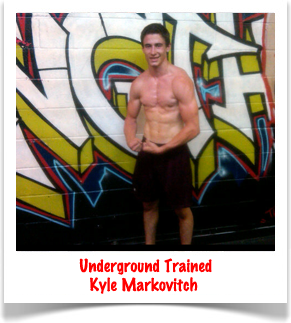 _____________
Look at Anthony Rosamilia below, he started after his freshman season, weighing 88 lbs and ZERO wins. The next year he went 15-1 and packed on over 20 lbs of muscle.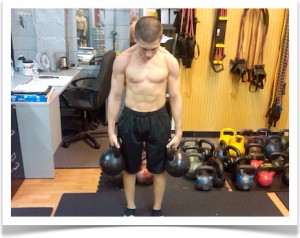 Above, Anthony Rosamilia who once upon a time weighed 88 lbs along

with ZERO wins as a freshman, until he became Underground Trained...



__________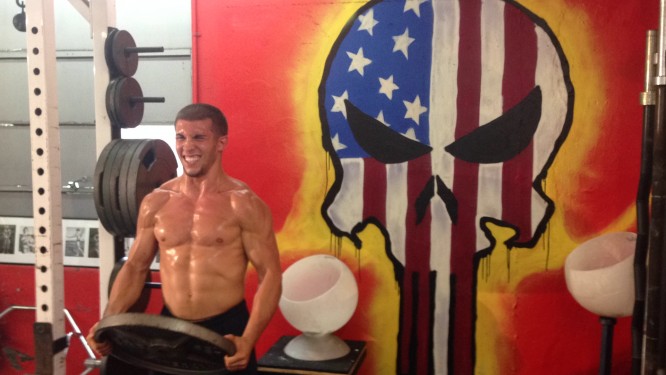 Started Here at 85 lbs, Never Won a Match.... Now, 31 Wins... Beat 2 State Place Winners.... Gained 35 lbs of Muscle..."
_____________________
Why are the wrestlers and their parents who come to The Underground Strength Gym achieving more success than the others who don't know about proper wrestling workouts?
These parents understand that if they are to help their son become a champion on the mat then they are going to need a specialized wrestling training program that is more effective and guaranteed to produce results. You MUST differentiate yourself from the competition. Something that the competition can't compare to.
__________________________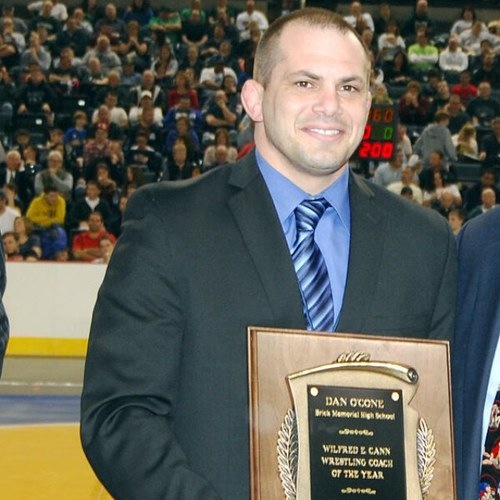 "I have often wondered why these teams were so freakishly strong in wrestling specific positions and now I know why. They were training with Zach."
"The Shore Conference is filled with some of the greatest teams, coaches, and wrestlers in the State of New Jersey. Our club system and their coaches are unparalleled as well. The question I often asked myself during my coaching career was "How can I get an edge, what do I need to do to separate my team from the others? What can I do that will improve their wrestling that isn't already being done by everyone else?"
Here is the answer, visit Zach Even-Esh's Underground Strength Gym. About 12 years ago I had seen his advertisement for his gym. Honestly, I didn't really understand it... Strongman Training, Unique Bodyweight Training, Odd Position lifts and too much more to list. I brushed it off for several years until I realized he was running training sessions for Blair Academy's Wrestling team and then Leigh University.
I have often wondered why these teams were so freakishly strong in wrestling specific positions and now I know why. They were training with Zach. I needed to find out what he was doing, I needed to get the edge. Here is what I know now...He has a different approach to training, one that is specifically built around our sport. It is the type of training that is usable, one in which, if you work hard enough you will see immediate results in your wrestling.
That is the kind of EDGE every wrestlers needs. I sincerely suggest that if you wish to get better, stronger, and increased confidence you find a way to Zach Even-Esh's Underground Strength Gym.
I can't speak enough about his drive, dedication, and desire to make our wrestlers better. I called him and asked him if I could speak in his behalf. I do so not for monetary reasons but because I wish to see the Shore Conference and Region 6 continue to dominate long after I am gone.
Dan O'Cone
2X New Jersey State Wrestling Coach of the Year
3X Group 4 Champions
Region 6 Wrestling Hall of Fame
__________________________
This is where our wrestling training comes in and makes THE difference.
People can try to copy our workouts by using flashy training tools. It is NOT the training tools like Kettlebells, sleds and tractor tires that make the difference.
Here's the TRUTH:
You can train in a Multi Million dollar gym, the equipment is NOT going to transform you into a Champion on the mat.

The TRUE Magic is HOW we put these workouts together for You which produces such powerful results in such a rapid time.
I know, it sounds too good to be true and arrogant at the same time.
Our proof is in the results, which you can see scattered all throughout this web site with videos and testimonials from the wrestlers of The Underground Strength Gym as well as wrestlers, coaches and parents who have used our Underground Wrestling Workouts.
Think about what you're doing right now to become a better wrestler. Now, think about what your competition is doing to become a better wrestler.
The competition is already going to wrestling clubs, just like you are.
You and your competition are very likely both on some cookie cutter workout program. In essence, you're doing the same thing as your competition, and in the end, you're not gonna have any BIG advantage over your competition if you're doing the same thing, are you?
You need something to separate yourself from the competition, and that's where I step in, offering you an opportunity to use a specialized wrestling training system that has a proven track record for success, tested and proven through battle at the middle school, high school and collegiate level.
_________________
We Are In Better Shape & Stronger Than Most Of The Guys We Have Wrestled....
"Zach! I want to tell you that we have been using the out of season workouts that I ordered from you. Specifically the minimalist workout plan and the response from the team has been outstanding. We are in better shape and stronger then most of the guys we have wrestled. I can see a difference in just 4 weeks!
We have a team with 3 studs who have state championship ability while the others are above average to those that who have 1 or 2 yrs experience. Thanks again!"
Rob Carlyle
Head Wrestling Coach
Buford High School
_____________
Won a Tough Off Season Tourney...Pinned the 4th place state finisher in 1st period...
Decisioned another state qualifier in finals....
"Zach, I've been training both myself and my son Javon down here in North Carolina using workouts from The Underground Strength System and tactics from your Beast Manual and Underground Sandbag Assault."
He went 37-12 as a Sophomore first time Varsity Wrestler. In the Off-season he has been ripping it up on the mat and in the Garage Gym winning a tough off-season tourney 4-0 a few weeks ago by pinning the 2011 North Carolina 4th place wrestler in 1st period of semi-finals and decisioning another state qualifier in finals.
I pointed out to him, as we watched the same kids he beat, destroy other kids in the tourney, that he was much stronger and better conditioned. Needless to say he is turning heads.
Also at a walking around weight of 132 pounds he deadlifted 230 for a heavy top set of three the other day..... His junior year is looking very promising. Just want to say that the system is real.
Thanks, Zach"
Joe Rogers
___________________
...I Set the School Record for Most Pins in a season with 24 Pins.....
31 Wins this Season.....
"Zach,
Let me start off by saying thank you, thank you, thank you. You helped me achieve a goal that, last year, I never would of thought of accomplishing.
I set the school record for most pins in a season with 24 at Howell High School. Which is a constant Top 20 team in the state of New Jersey.
After a tough season last year of just not having enough strength or even mental toughness, I thought i was just going to be one in thousands of wrestlers who have passed through my school. But now my name will be remembered and I owe it all you you Zach.
Your incredible training methods gave me that edge to pin 24 out of my 31 wins this season.
You greatly improved my strength, put my conditioning FAR above my opponents, and although you didn't know, you worked on my confidence by pushing me and believing in me when i didn't. I am forever grateful for everything you have done for me and I plan on training with Underground Strength and Conditioning for as long as I'm competing. Thanks again!"
Cole Cameron / Howell, NJ
__________________
You can't lie to yourself about your preparation in wrestling, there are NO lies when it comes to this sport. The truth will ALWAYS be revealed on the mat, in competition.
So, let's be completely honest from the get go
because I've got a few questions for you:
Do You Want to Win More?
Does Losing piss you off?
Have you ever gotten pinned, over-powered & out-muscled by a stronger, more physical opponent?
Are you confused by all the different workouts, supplements and training methods people tell you to follow?
Do You want your competition to fear AND respect you?
Do you want to gain respect from your Coaches, your family, your friends and your teammates?
Do you lose sleep at night from the anger & embarrassment that comes from losing match after match?
Are you 100% confident when you step on the mat, KNOWING you are stronger, faster and better conditioned than your opponent?
Do you question yourself, deep down, if you are TRULY prepared for battle with your tough opponents?
Have you ever lost a close match or taken 2nd place in a tournament because your opponent was in better shape than you?
Do you KNOW you will win every single close match or overtime match that you encounter?
If you answered "Yes" to any of the above questions, then you are missing something in your workouts. Trust me, I've been there before, getting pinned, losing matches by one point, losing confidence and being embarrassed to walk the halls of my school.
Losing sucks, BIG time! It hurts even more when you KNOW you've outworked everyone else and the success still doesn't come.
_________________
Placed 3rd in the State, Pinning the eventual 4th, 5th and 6th place medalists along the way....
"Hi Zach,
I hope you are doing well. I am writing to say THANKS for all you're doing for the wrestling community.
I purchased the Underground Strength Manual last spring and then Workouts That WIN last fall.
As a Head Coach at the college and club level, I can say without question that it's great stuff that prepares wrestlers physically and mentally to do exactly what we train for, to pin. My son David and I trained like Undergrounders since last spring and it paid off.
I will share a story from the State Tournament this year. After pinning his first opponent in the quarters, he lost a hard fought match 8-6 in the semis to a 2x State Champ. Of course we were both bummed out that he wasn't going to realize his goal of winning a State title. However, in the tunnel underneath he had to regain his focus, hit the reset button and immediately find a new goal that would provide enough satisfaction for the time being.
He decided he would pin every other opponent and finish third. Sure enough-he did. The cool thing is that every opponent he wrestled at the State Tournament found their way onto the podium.
He went 3-1 and during the state tournament pinning the eventual 4th, 5th and 6th place medalists along the way back through the consolations.
While getting third was not what we trained for, it was fun to watch him pin everybody. In the third place match, with about 15 seconds to go he had a stud cradle locked up and was debating whether to run the guy over with it or just secure the victory. When I saw him pause for a second, I yelled out from the corner "remember the goal". He crushed the guy and got the fall.
I have attached a picture for you from the State Tournament as a true testimonial and a BIG THANKS for Your Training Program. David is moving on to college wrestling now and chasing down a National Title. Maybe a goal of pinning through that tournament??? We'll keep you posted. : )
On the Attack!"
Mike DeRoehn
Wrestling Coach

_____________________
By following your advice and training under your guidance
David is going to the States as a 145 pound junior.
"Zach,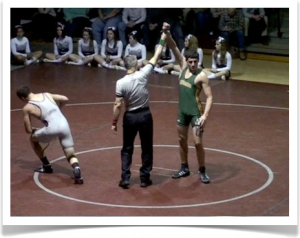 I just wanted to say thanks. David qualified for the States and is headed to AC. He couldn't have done it without your help! David always had the wrestling skill, but you added the muscle he needed to get him over the top. Ever since he started at The Underground Gym as a 103 pound freshman, you've pushed him to eat right, gain weight, add muscle, and get stronger.
By following your advice and training under your guidance David is going to the States as a 145 pound junior. Wrestling is a sport where way too many preach weight loss as a way to succeed. You constantly prove them wrong.....building strength, mental toughness, and most of all, hard work is what brings out the BEAST! Thanks for turning David into a BEAST!!! Regards,"
Steve Bergida
Montgomery, NJ
___________________
Training with Zach helped me gain 20 lbs of solid muscle over the course of my summer.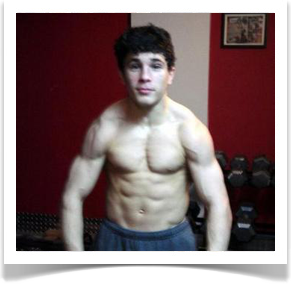 "My gains in strength and power have skyrocketed thanks to using Zach's "Underground" training methods.
Without a doubt this is the style of training all athletes should be using if they want to dominate their competition!"
Dan White / NJ
3x Prep National Champion
Beast of The East Champion
_________________
Here's What You'll Have Access To with Workouts That WIN!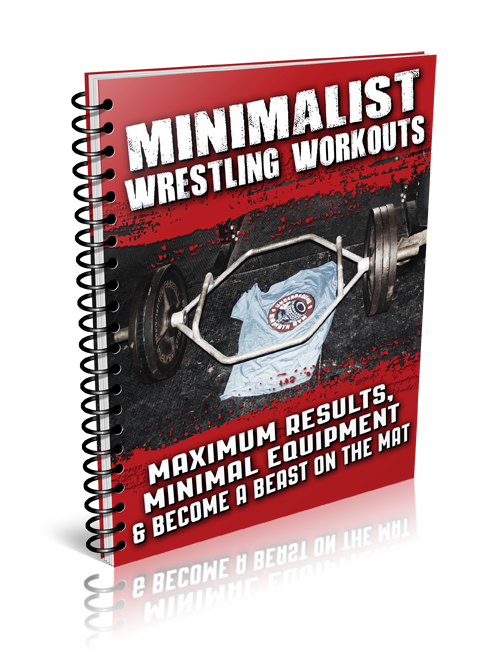 Minimalist Wrestling Workouts ($47 Value) – An 8 week wrestling specific training program from The Underground that requires NOTHING but the basics that you can find in any gym or build in your garage / basement gym. All you need is a barbell, a few dumbbells and a pull up bar.
After following this simple yet brutally effective program you'll quickly experience more explosiveness with your takedowns, more control & brute strength on top and more explosive power from the bottom. You conditioning will improve as will your confidence.
These workouts are also PERFECT for the Wrestling Coach or Wrestling Parent who only has free weights and nothing fancy.
As a Wrestling Coach you can organize TEAM workouts and get your entire team on the same page. Can you imagine how powerful this can for an ENTIRE team to follow these workouts? The results, the greater confidence, the greater strength, speed, power and conditioning..... This could be the most powerful thing your wrestling team does!
Intro Wrestling Workouts ($27 Value) – Maybe you're an 8th grader or a freshman.... or, maybe you're NEW to training. THIS is where you'll start using the exact same training regime we put our new wrestlers on when we need to transform them from boys to BEASTS.
You don't need to guess where or how to start, just follow these introductory wrestling workouts straight from The Underground Strength Gym that have proven and tested in battle and you'll experience the same success, IF you do the work!!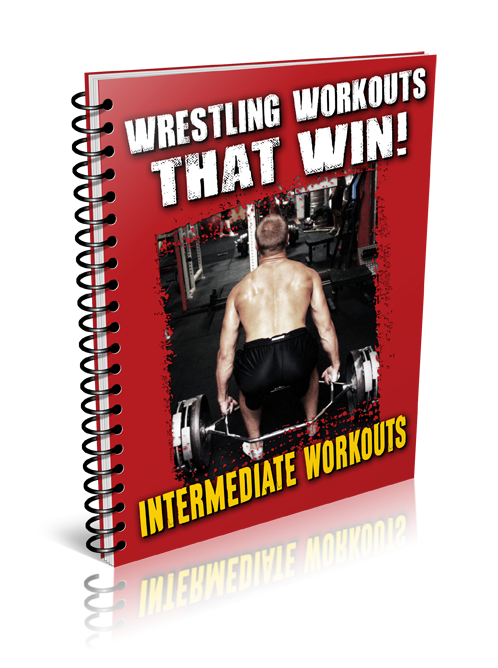 Intermediate Wrestling Workouts ($47 Value) – Once you've completed Phase 1 / The Intro Wrestling Workouts, it's time to step it up and attack Phase II of these proven Underground Wrestling Workouts.
This is when other wrestlers,wrestling coaches & wrestling parents REALLY begin to take notice of your GREATER gains in muscle, Strength, More Speed, More Mental Toughness & Improved Conditioning.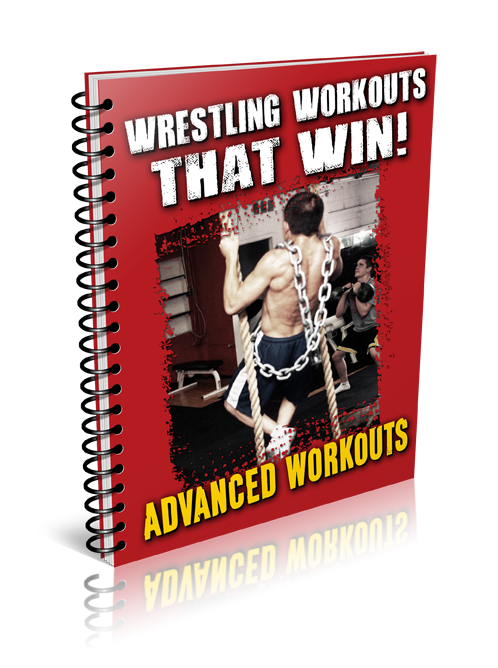 Advanced Wrestling Workouts ($47 Value) – Your final phase of wrestling workouts take you to the advanced level, once again, straight from The Underground Strength Gym & the wrestling workouts we've battle tested & proven to help wrestlers just like you go from average or ordinary to extraordinary.
More Wins, More Pins & MORE Championship Titles. When you're done with the advanced phase you can go back and revisit these workouts, change up the order of exercises or simply go back and break records in strength all over again.
Your potential to continuously make gains from these Underground Wrestling Workouts is up to you, how hard you want to work and how committed you are. Do NOT invest in these workouts if you expect them to be some sort of "magic bullet" – NO. These wrestling workouts require WORK and a true-blooded wrestler, wrestling coach and wrestling parent will completely understand this.
__________________
"17 Pins on Varsity as a Freshman.... Junior State Champ!!!
"Zach,
Just thought I would send out an email with the boys season summaries.
Matt finished his freshman year as the 119 pound starter with an overall record of 24-12, with 17 pins. Kris finished his season with a crazy record of 70-5. He had quite a few pins himself, not sure of the total, maybe 35 or so with most being in the first period?
He finished middle school with a 19-1 record, and was tri-county champ, the JSJWL champion, and Sunday he won States!!! Junior 90 lbs!!!
We just wanted to thank you & let you know they would not have been as successful this past wrestling season without you and The Underground. The strength and size that the boys gained prior to this season was commented on by coaches, parents, and other wrestlers constantly all throughout the season. Thank you so much for your support & commitment to the sport and our boys.
Sincerely,"
The Lindemann Family / Howell, NJ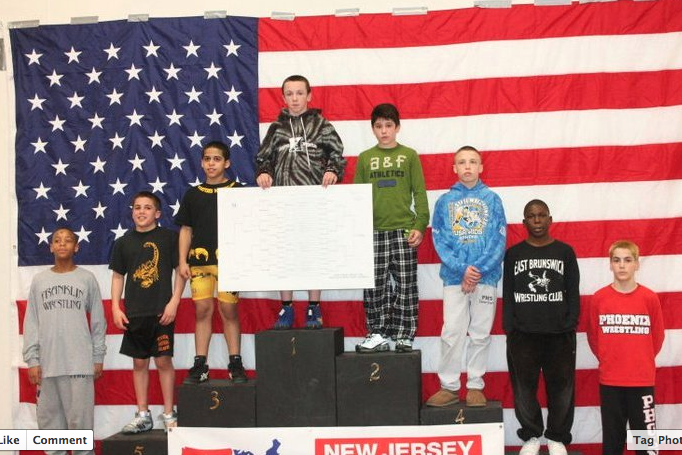 ____________________
A Tremendous Addition To Our Training!
"Hi Zach...
A few months back I bought your Workouts That WIN course as an added resource for our wrestling team here in Pa. as I am the strength and conditioning coach for the varsity wrestlers.
It has really been a tremendous addition to our training. We train year round but following your unconventional workouts keep it fresh and are wrestling specific which is something we were missing before we got your wrestling training program.
I have shown some of our wrestlers your training videos that you put your wrestlers through at your gym and it has inspired many to take their training to greater heights.
Our wrestlers are showing the results as some are already ranked in the state this year and winning prestigious tourneys while only being freshman and sophomores, something our team never experienced before with the younger wrestlers.
Our team is much improved in strength, speed and conditioning and I really wanted to reach out & thank you as I owe a lot to you and your 'Train to Pin' course. "
Mike McCauley / Pa. Wrestling Coach
________________________
How would You like to experience these Results:

"I broke the school record for most pins in a season...."

"I qualified for states..."

"I won 4 district titles...."

"I was All State...."

"I won states...."

"I broke the school record for most wins in a season...."

"I pinned my way through the tournament...."

"I won counties...."

"I didn't have to cut weight...."

"I Gained 30 lbs of Muscle...."

"I Knew I was the strongest guy out there...."

"I was ready for anything...."
I wish my own experience in high school were like those of the wrestlers I train, but, no matter how hard I worked, it didn't matter, I did it ALL wrong, and just like you, I kept running into road blocks and losses, time after time.
"It's NOT Your Fault"
It's not your fault if you're not achieving the success you want and your busting your butt training as hard as possible. You've been led down the wrong road when it comes to training for wrestling and no matter how hard you work, if you're following the WRONG training program, your results simply won't be there.
Now YOU have the opportunity to do something about it. The information is here for your taking, you already understand that hard work is one of the keys, now we need to couple your hard work & commitment on the best wrestling training out there, stuff that delivers results FAST.0
All you need to do is follow the 'Workouts That WIN!' as they are outlined for you. No matter how weak or inexperienced you are, or how advanced you are, there is a starting point for You in this program, explained in full detail.
If you're wondering about the equipment you'll be needing to put these workouts into play, please see the list below.
And don't worry.... if you don't have these items most of them can be made yourself or you can buy them used online.
You do NOT need to join a gym to use these wrestling workouts. You can train at home in your garage, backyard or basement.
Workouts That WIN Equipment List:
Free Weights: Barbell / Dumbbells

Sandbag (easily made from Army-Navy bags)

Sleds (can use tires from a junk yard as a dragging "sled")

Kettlebells (Or, You Can substitute dumbbells)

Bodyweight Exercises (Pull Up Bar / Suspension Trainer)

Tractor Tire (FREE from Tire Yard)
You can start NOW because the introductory workouts in 'Workouts That Win' require NO equipment at all, only your bodyweight. And like I said before, most of the equipment you need can be made or you can get it for FREE.
Remember: There are NO excuses for the wrestler who wants to become a champion. You have nothing to lose as I am making this as easy as possible for you with My FOUR Most Powerful Guarantees: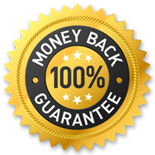 Try 'Workouts That WIN!' TODAY! – 100% Risk Free
Guarantee # 1:

Results in as little as

2 weeks

, if not faster.
You will begin feeling the gains in strength, power and conditioning within your first 2 weeks of following 'Workouts That Win.'
Guarantee # 2:

Agile, Mobile & Hostile!
By your 4th week

into our program, other wrestlers, parents and coaches will take notice of your gains in strength, explosive power, added muscle and how you are beginning to beat wrestlers who used to beat you before.
Guarantee # 3:

More Wins & More Pins!
After your 4th week of following 'Workouts that Win' you will begin experiencing more wins and more pins.

___________________
The results have been more powerful than anything we've experienced before. Our wrestlers are stronger, more explosive, in better shape......
"Zach's knowledge and passion for wrestling strength & conditioning is second to none. The powerful results he creates through his unconventional wrestling workouts are impressive to say the least.
Through Zach's input I've revamped the way we train our wrestlers and the results have been more powerful than anything we've experienced before. Our wrestlers are stronger, more explosive, in better shape and healthier than ever before.
If you have the golden opportunity to train with Zach or to get your hands on his wrestling strength & conditioning courses, do not hesitate and make the jump."
Coach Jeff Buxton / Buxton Wrestling Academy / World Renown Wrestling Coach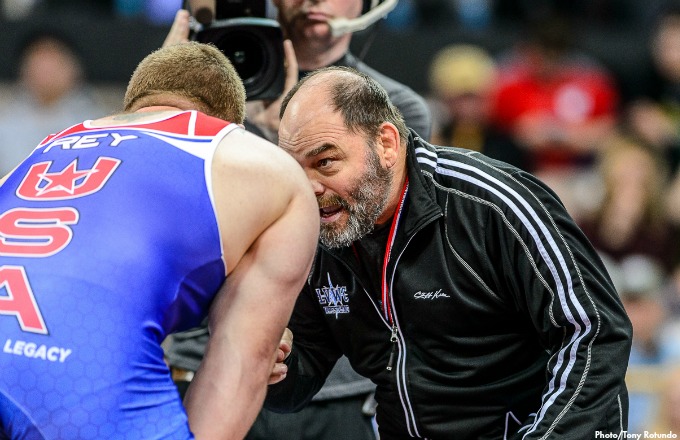 ________________
These workouts are producing serious results and we've really only just begun.
"Hey Zach,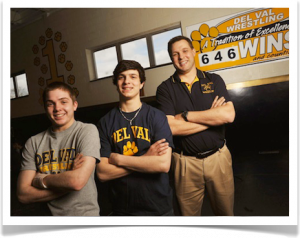 We have incorporated many of your techniques into this years workouts and it is going VERY well.
In fact, I hadn't noticed it but a coach looked at me yesterday and said something like, "How many days a week do you guys lift?! Every one of your guys is rocked out. We lift almost every day and don't have a single guy that looks like any of your wrestlers!"
Our guys lifted hard in the off season and now with a few of your additions from 'Train To Pin' I feel like we are getting the job done far ahead of the competition and well beyond the results we've ever experienced before.
Yeah, some of it is luck and genetics, and some goes to my guys' attitudes and how hard they work. But, you deserve the credit also because these workouts are producing serious results and we've really only just begun.
It's added an element to our lifting we have not had before and the results are speaking for themselves as well as having others take notice.
Thanks again and you're the man, as always."
Andy Fitz
Del Val Wrestling Coach / NJ
_________________
Guarantee # 4:

Keep the program AND I Will personally train you at my Underground Strength Gym in NJ
.
If for some reason you feel this program is NOT for you. Perhaps you don't like to work hard or you've decided that I'm pushing you too far, then simply e mail me to set up a private training session at The Underground Strength Gym!
All I ask of you is that you move forward and make your decision with honesty, integrity and the understanding that this program will require HARD work, there are no ways around the Work.
_________________
I feel like like I've built a different type of determination on and off the mats thanks to you...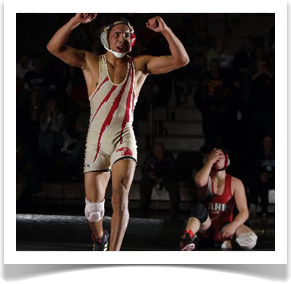 "Zach,
I'm about to start official practice for a division one college soon and I just wanted to say thank you for everything you've done for me. I am truly grateful for the mental and physical training that you've given me, they were life changing. I feel like like I've built a different type of determination on and off the mats thanks to you. What you're doing is great man."
Ray De La Nuez
District Champ
County Champ
Region Champ
Division 1 Wrestler
_______________
...Gained 30lbs of muscle in the past 5 months....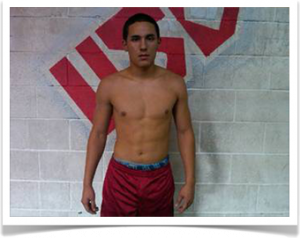 "I started training with Zach a week after I got knocked out first round of wrestling regions freshman year. After training with Zach for a year I gained much more confidence as well as strength I never thought I could develop.
That big jump in strength and confidence led me to a 37-4 sophomore year, winning a county title as well as numerous tournaments throughout the year and a district title! When the region tournament came around I placed 3rd and qualified for the state tournament after getting knocked out of the Regions freshman year.
Junior year, I also made it to states at the 119 weight class. After the season I continued to train with Zach and gained 30lbs of muscle in the past 5 months due to the intense training that I endure at the Underground. I know weigh close to 155 lbs! Thank you Zach for everything! I look forward to an awesome senior year and standing on the medal stand."
Derek DelaCruz — NJ
3 Time State Qualifier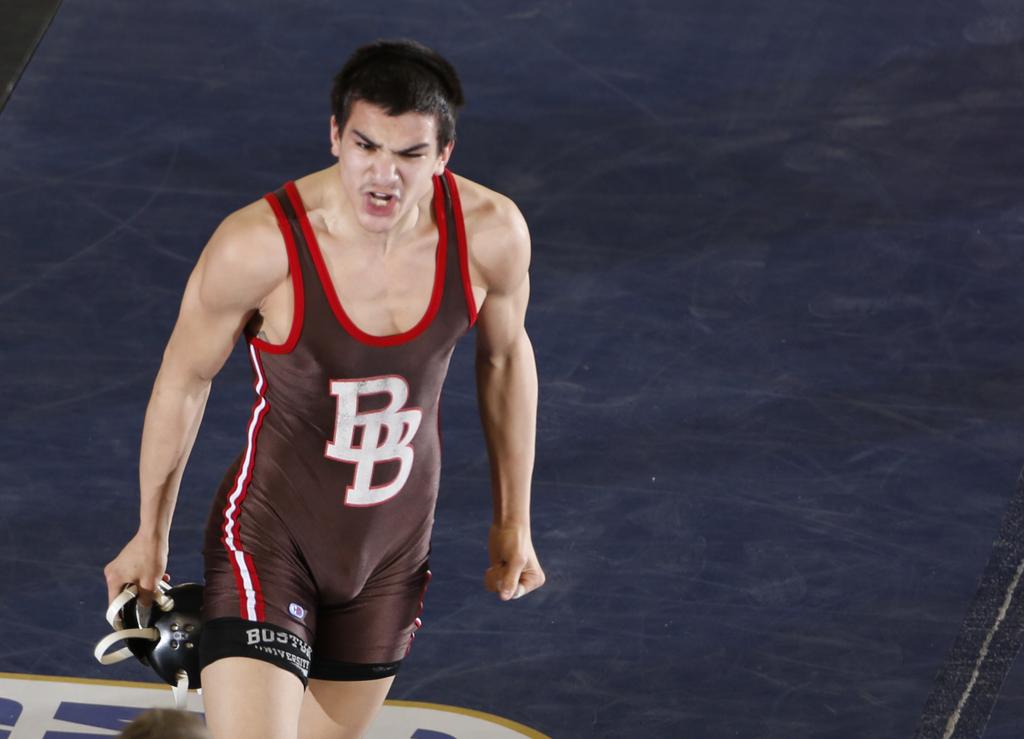 Craig DeLaCruz | 3 Time State Finalist | 2 x NJ State Champ 
Underground Trained Since Middle School
_________________
Elevated my strength, speed and conditioning to a level I never thought was possible.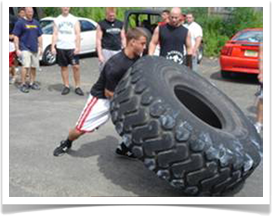 "Training with Zach has elevated my strength, speed and conditioning to a level I never thought was possible.
I used to train in fancy gyms on machines, but Zach changed my style of training. Now I flip 600lb tires, perform 550lb sled drags, and can do more pull-ups than any kid my size that I know of.
This style of training is what gives me the edge over my competition. Zach has transformed me into a STRONGMAN rather than just an average high school athlete."
Chris Orzechowski — NJ
2007 District, County and Region Champion
2007  All State NJ State Wrestling Championships
7th Place NJ Freestyle AND Greco Roman State Champion
__________________
His coaching has dramatically improved my athleticism, power, stamina, recovery and my joints feel better since I began training with him....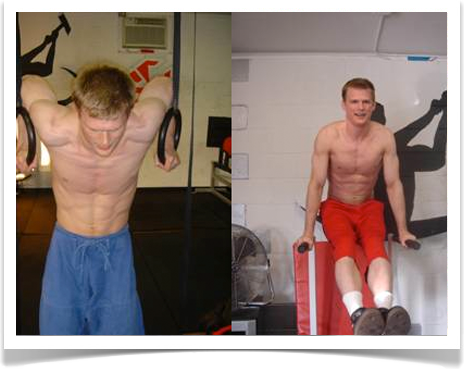 "Zach has taught me a lot about proper training for Judo, BJJ and athletics in general. His methods have opened up my mind to an entirely different way of training which produces results faster than I have ever experienced before.
He has a passion for excellence which is contagious AND a must have in the competitive world today. Also, his energetic approach to training is just what I need after working on my feet for eight hours.
His coaching has dramatically improved my athleticism, power, stamina, recovery and my joints feel better since I began training with him. Not just a guru, Zach is the new standard in athletic coaching, strength and stamina."
David Ellis
Judo Black Belt Instructor / BJJ Black Belt / Cranford Judo Club, NJ
Went from being one of the average wrestlers in our district to having a 24 - 12 record and making it to regionals
Looking forward to helping you transform yourself physically & mentally so you can start Winning More!
Dedicated to Your Success,

NOTE:

'Wrestling Workouts That WIN' is a downloadable e-book.
No physical products will be shipped.
After you order, you will get INSTANT ACCESS to download the e-book onto your computer. The e-book format in PDF, which can be viewed on Mac, PC or your Smart Phones.