Bodyweight Training is undervalued amongst too many people.
Most get caught up in 2 worlds of bodyweight training and don't venture beyond these 2 areas, which is unfortunate, as Bodyweight training has MANY more doors to open for you:
1) The high level bodyweight skills shown by the top Bar-barians and groups like them….
2) Bodyweight training being used a circuit or finisher
There are MANY more ways to use bodyweight training, which is why I created Bodyweight Bodybuilding. The video below is a short challenge that most can do.
Level 2 of this challenge is with a weight vest on, ranging from 20 – 40 lbs.
Level 3 would be to turn your push ups into clapping push ups on every rep and set.
Try this Bodyweight Workout challenge, originally intended for Wrestlers at The Underground Strength Gym …..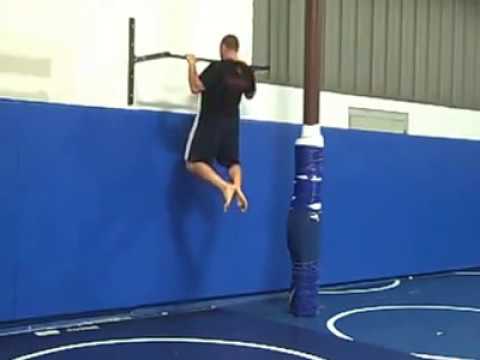 Post a video of your workout and title your video "Underground Strength Bodyweight Challenge".
Let's see who crushes this challenge?!?!
Live The Code
–Z–
Share this:
Category: Articles, Bodyweight Bodybuilding, muscle building, Strength Building, Underground Strength Challenge, Underground Strength Show, Videos, Zach's Workouts Tags: body weight exercises, bodyweight bodybuilding, bodyweight challenge, bodyweight training, calisthenics, wrestling club challenge.
5 Responses to Underground Strength Bodyweight Workout Challenge