Let's recap the 14 Bench Press tips from Mark "Smelly" Bell, who holds a BIG 854 lb person best in the Bench Press.
1) When training for speed you will typically be around 40-60% of your max effort, although Mark has seen success with powerlifters using as low as 30%
2) The key to your dynamic work is exactly that, being FAST / EXPLOSIVE! If you're not moving the bar fast then you need to lighten the weight.
3) Don't mistake being fast and under control for fast and sloppy in technique. Technique is # 1.
4) Always control the weight and lower the bar down the same path. Don't let the bar move in a wild manner where every rep looks different. Control.
5) If you're new to dynamic effort training don't try to drop the bar fast, instead, lower the bar for 3 seconds and then explode off your chest as fast as possible. As you get more experienced you can lower the bar faster.
6) A typical dynamic workout for the bench press will be 8 - 10 work sets for 3 reps using approximately 50% of your max effort weight.
7) After dynamic work on the bench press it's best to follow up with repetition work in the 10-20 rep range.
8) ALWAYS smash your triceps after your bench press workouts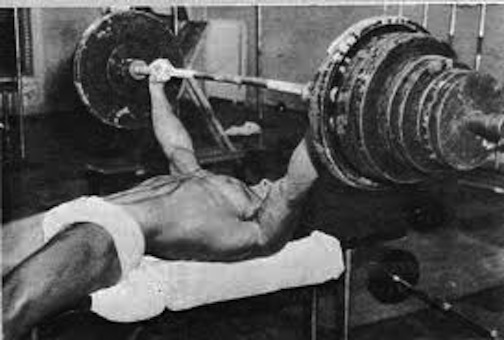 9) In general, always smash your posterior muscles as these are the muscles that will bring up your squat, bench and deadlift: hamstrings, glutes, back, triceps...
10) If you've hit a plateau in your bench press, it's time to step back and assess your training. Focus on optimal training so you can progress regularly. If something isn't working don't be afraid to change.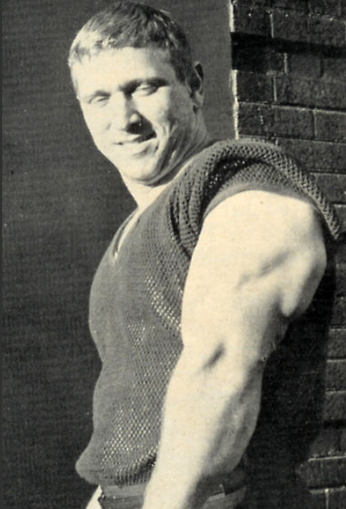 11) Dynamic effort bench press training can wreak havoc on the shoulders, elbows and wrists, eventually leading to injury. Try alternating one week of dynamic work with a week of more controlled training and moderate reps.
12) Try using set - rep patterns such as 6 x 4 reps, 5 x 5 reps, 4 x 6 reps and then 8 x 3 reps. The varied set - rep schemes will still bring you the same volume in reps but will allow you to vary the weights and keep you from burning out or being under heavy percentages on the bench press too often.
13) Assess your body structure for the bench press. If you have long arms and flat shoulders your body might take a beating when benching. Long arms might respond better to using floor presses instead. Always focus on training optimally.
14) As you get more experienced with the bench press and as you get older and have lifted longer, you need to assess the cost / benefit ratio of each exercise. If the exercise makes you feel like crap and beats you up then avoid it and find an alternative. THINK about what you're doing, don't blindly follow a program without thinking how it will benefit you.
15) Leave a little in the tank, once again, this comes down to training optimally. Try not to miss reps or fail on reps. This will fatigue the nervous system and also affect your attitude towards training in a negative way.
Hope you enjoyed these Bench Press Tips from Mark "Smelly" Bell!
In Strength,
--Z--
For those who respect strength:
Underground Strength System (On Sale)
(Visited 678 times, 3 visits today)