"Your Body Is Capable Of 20 X What You Think It Is, AT LEAST!"
- Navy SEAL, Mark Divine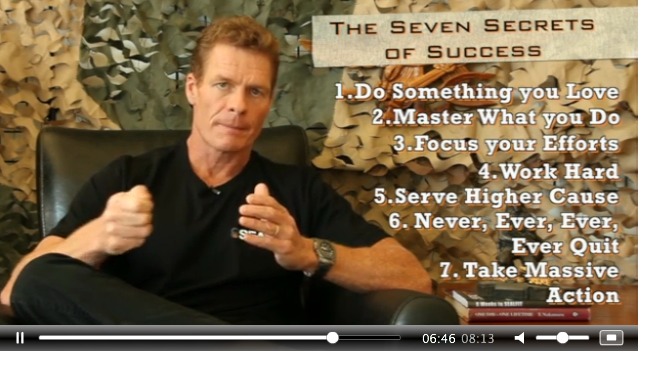 I would type more but what I have to say isn't much compared to what is said in this video.I'll be brief.
You need to watch this video to fully understand the mindset I am training to develop as I want YOU to develop as well. I put myself on the line to learn more, grow into a better person, largely in part to pass on my knowledge to you. Yes, YOU. My priorities are my family, the people I love and YOU.
About the 20 X Factor. It's a critical mindset for succeeding in LIFE - forget about sports, business, getting ripped abs, etc. This lesson goes FAR Deeper.....
My buddies and I have our SEALFit Challenge in T-10 days. We know the start time, but we do NOT know the end time. The times have changed multiple times and can easily mess with your head as it's tough to train for the unknown, but that is THE challenge behind it.
The ONLY way to enter our challenge, as well as ANY challenge you're about to face, is to prepare yourself mentally AND physically through intense, brutal training that not only develops the body but also develops the mind.
This is why I explain our Underground Workouts as a blend of science & hell.
Unless you push yourself through boundaries, you will NOT arrive at your challenges with the confidence and the belief that you Can and WILL succeed. I see it in the athletes we train. Those who do EXTRA work beyond what we have them do are the athletes who arrive at competition time with the confidence KNOWING they will win.
Watch this Video to see what Navy SEAL, Mark Divine says about The 20 X Factor.....
[youtube width="640" height="360"]http://www.youtube.com/watch?v=3g39nryWMmk[/youtube]
Please take 5 seconds & share this video with your friends on facebook & twitter

Would love to hear your thoughts on this video as well, drop a comment below
___________________________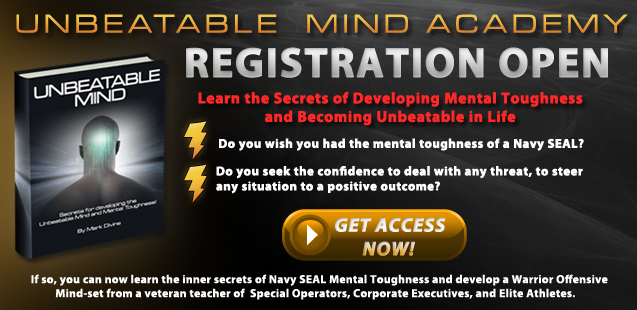 MENTAL TOUGHNESS TRAINING & WORKOUTS- DETAILS HERE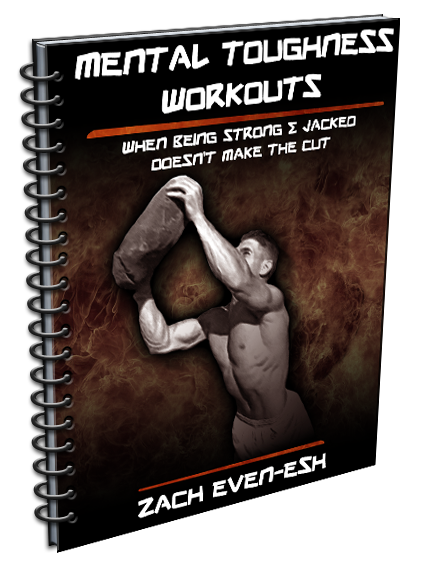 (Visited 808 times, 5 visits today)