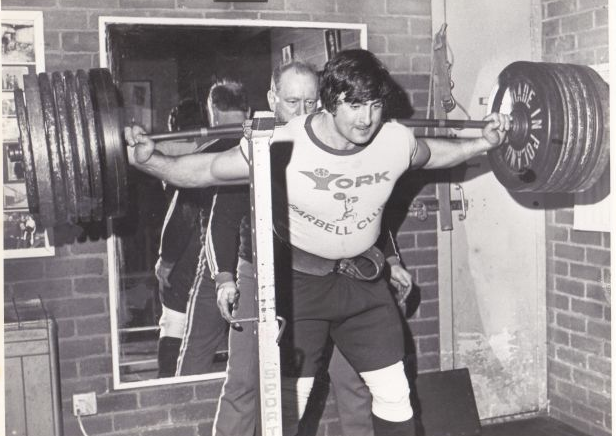 After lifting for 21 years and having gone through quite the gamut of training methods, training tools, near death experiences and plenty of pain and pleasure mixed in I have learned quite a lot....  A lot in regards to training AND life through these 2 decades.
1) I used to do my homework in the gym. I just wanted to be amongst the weights. If I opened one of my books in the classroom you would find FLEX magazine inside the book. I couldn't get my mind off lifting and being in the gym.
2) I would cut school to record American Muscle Magazine on ESPN. The show would air at strange hours, catering to to the west coast bodybuilding scene. Sometimes the show aired at 3 AM so I would set my alarm in the middle of the night just to watch the show.
I would count down the days till the show and mark my calendar. The weeks I had to wait to catch the next episode seemed like years to me.
3) I used to watch The Lee Haney show on Sunday mornings at 8 AM."Stimulate, Don't Annihilate." I would watch his workout tape before I trained at home when I was 13 years old! Hells Yea I bought that tape!
4) I read 'Arnold: The Education of a Bodybuilder' for 4 years straight while in high school, NEVER allowing the other kids to take the book out from the library so I kept renewing it. I feared they would learn the secrets of Arnold and catch up to me.
5) On family vacations I didn't want to relax. I made my Dad drive around and find me a gym. They would often drop me off in the morning and pick me up SIX hours later after they spent the day at the beach or went shopping!
6) On the way to the gym one day, at the age of 14, my brother was driving me there and I was meeting up with two of my idols, both former wrestlers from the high school team and two of the most Bad Ass Wrestlers I knew at the time. Instead of helping my brother I got out and ran down the highway to get to the gym.
7) By age 15 I KNEW I wanted to own my own gym. My Dad would drive me to ALL the gyms within a 1hr drive and I would meet with the owner and ask him questions about running a gym. My Dad always had the business mind and would ask them if they would sell the gym! haha
8) There was a small, hardcore gym in Perth Amboy, home of John Grimek. The owner was lazy and the place was a yellow building with a few light bulbs and tons of OLD equipment, YORK barbells, dumbbells and a crossover machine connected with rope rather than cable! I would have bought that gym but the owner burnt it down...... Pure accident of course, at least that's what the paper said. Coulda been quite the gem if I got in there.
9) There was a gym for sale in Newark, in a scary area. It was called Pumps Gym and the owner was a welder. He welded EVERYTHING, all the dumbbells, barbells and he even MADE the machines. The Leg Press was the size of a Volkswagon Beetle.
The Power Rack musta been 11 or 12' tall!! He was burnt out and wanted to sell it for 10 grand. I had 10 grand in the bank to buy a diamond engagement ring. I ALMOST bought the gym instead!! Instead of the gym, I married that girl and bought some old equipment from the guy 🙂
10) When I was in my early 20's I traveled to California alone, to do some soul searching. I stayed with my older bros buddy from The Israeli Army. Every day I drove into Venice and Santa Monica to train on Venice Beach or at Gold's Venice.
I ate at the Fire House every day and layed on the beach. I was hoping for some nostalgic feeling of Pumping Iron but it NEVER happened 🙁
I walked into World Gym and saw Joe Gold, Zabo and a few other GREATS from The Golden Era hanging out behind the front desk like the good ol' days!
11) While in Santa Monica I walked by the ORIGINAL Gold's Gym where Arnold and the boys used to train. And although it was just a BIG cement wall, I swear I could still hear Arnold talking and weights clanking as if it were 1975 all over again, the year I was born.
Last I heard some dude bought the original building and made it his house.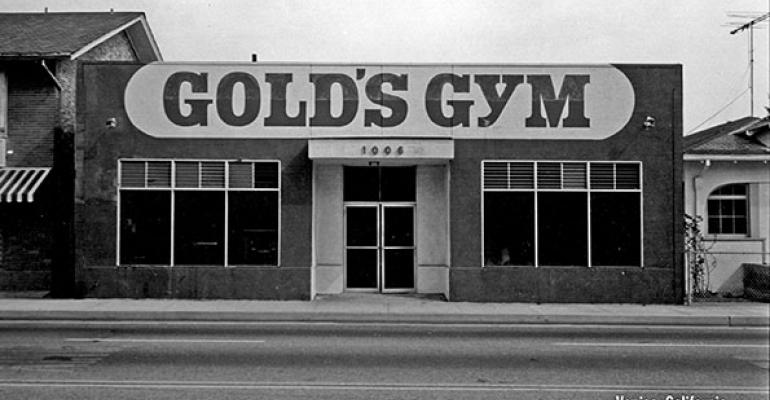 12) I almost moved to Cali that summer and was ready to tell my parents to send me socks and underwear. I bailed and stayed in NJ and regretted that for YEARS! It taught me to Man UP and be more of a risk taker. Now that I live a few minutes from the beach I'm a happy man.
13) I remember having a goal of squatting 225 for 50 reps. I hit 46 or so on my own and cranked the extra few with a spotter. That was FUN. Sometimes I wonder if my legs were so damn strong from doing Leg Presses!!??
14) I remember squatting 315 for 22 reps. I wanted to impress this girl at the gym but I was too shy to speak to her, imagine that. Figured I could catch her attention by squatting 315 for 20 + reps. She was ALWAYS at the gym when I was there. Except this time she showed up 10 minutes AFTER I did 22 reps with 315. The entire gym stopped to watch me, except for her.
15) I won the "Young Mr. Israel" contest when I was 18 with less than 2 weeks preparation. I was convinced to compete when I went to visit my Grandparents and the gym owner saw me. The competition was held inside an amphitheater and the crowd was over 1,000 people watching!
The crowd was nuts and there 18 or 19 competitors in my weight class. I beat a kid from Russia to win the contest. I trained with a Navy SEAL and the gym owner, a former physical instructor for The Israeli Special Forces. Those 2 weeks of training were some of the most memorable days of my life!
16) When I was pumping up for Mr. Israel bodybuilding show it was in the basement. I retreated to a small back room and began churning out push ups with my feet elevated and my hands placed on 2 chairs for the extra stretch. Why did I do this? Because this is what Arnold did when he first came to America and competed in his first ever bodybuilding competition on American ground.
All the other kids were staring at me trying to figure out what secrets I had from America. After winning they all accused of me being on steroids and the Navy SEAL I was training with kind of flipped out. Kind of 🙂
17) I remember copying everything Vic Richards said in the magazines. It was common to find me doing things like:
- Squats for 2 hours
- Leg Press or Hack Squat for 2 hours
- Bench Press for 2 hours
18) I remember a kick ass, hardcore gym in my hometown that was packed with powerlifters and bodybuilders. The music was always loud and everyone was lifting hard and heavy.
The owner sold his gym near the jersey shore, came back and painted all the brown equipment white and baby blue. The clientele cleared out like the plague was coming, the tape deck was removed (yes, it was THAT long ago) and eventually the gym shut down.
Shoulda stayed hard core. Period.
19) After years of trying to find a hardcore gym, as they were all either burned down, burnt our or sold out, I purchased a 300lb barbell set from Costco for $99. The training I experienced with just a barbell and some basics in the garage was absolutely awesome. I began purchasing odds and ends from E Bay, classified ads and Craigs List.
I was benching, power cleaning, deadlifting, floor pressing and shrugging.
The garage was freezing, literally. I purchased a space heater which did little to keep me warm. I wore 2 pairs of sweats, 3 - 4 sweat shirts, hats and gloves. I purchased a 2nd space heater, but when turned on, I shorted the entire house. My Dad wasn't happy. I continued to train through mid December until I got sick for a full week and had to retreat back to a "regular" gym.
20) The first time I ever saw Pumping Iron was when my friend's Dad rented the movie for me. I didn't leave the house and must have watched it over and over again until I had to go home. My friend's Dad copied the VHS for me so I could watch it over and over again.... except this time at my house, haha
When the anniversary edition came out and all the lost footage was brought onto another DVD, I did the same thing. Spent ALL day watching that movie!!
21) There used to be an OLD School YMCA in Metuchen. All the equipment was by YORK and all the dumbbells were globe style or round heads. I would ride my bike there and barely make it home alive. I would try to ride my bike at other times push my bike.
Those days were THE BEST! I remember asking a landscaper if he had any water as I was pushing my bike home after killing myself with a leg workout copies straight out of 'Arnold's Encyclopedia of Modern Bodybuilding'. The guys would always play AC / DC in the radio tape deck and this is the gym where some of my earliest articles about 'NO Rules Training' came from as some Beast named George was tearing up the YMCA weight room.
I have PLENTY more stories to tell, perhaps there will be a Part II.
Drop a comment with some of your memories and stories from lifting. Looking forward to reading them!
Lead from the FRONT!
--Z--
Est. 2005 & STILL Going STRONG!
(Visited 1,469 times, 4 visits today)