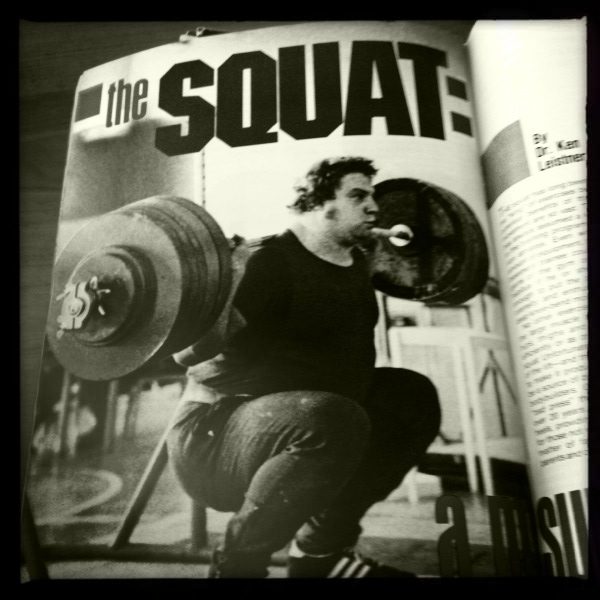 After training for so many years (decades) since 1989, there is one thing about me that will simply NEVER die.
I'm ALL about the iron.
It doesn't matter what shape or size the weights are, I don't discriminate, I just love to lift. I get better with age, and the reason being is because I ALWAYS Lift and I ALWAYS Learn.
I have found MANY people are simply close minded.
They don't want to learn. They always respond, But this is how I've / we've always done _________ (fill in the blank).
Being hard headed leads to complacency. Complacency becomes laziness. Before you know it, this person's lack of willingness to evolves leads to stopping training altogether.
Here's a few lessons that have stuck with me for a loooong time, you'll see who has influenced me and who I learned these lessons from as well.
I will expand on this article soon, so there is More to come in Part II.

1) Deep Squats: Ya gotta respect the photo above, DEEP squatting.
Reminds me of when I was training for bodybuilding at age 19. I used to squat with a super close stance but didn't go down all the way. I was at Diamond Gym and a trainer there named Tony called me out. He made me widen up my stance as shown in the photo above and wouldn't let me go heavier than 135 until I sank down, below parallel.
He told me this is how powerlifters and olympic lifters train, allowing them to pack on thick, dense muscle to their quads, hams and glutes. He was right.
I kept saying I can't go any lower, he kept replying, I don't care what you THINK Zach, you're not going heavier until you go below parallel.
After a few sets at 135 I started to get LOW and FINALLY, he let me add weight. I had to take 2 steps back but in a few backs I was squatting 405 below parallel and adding leg size!
2) Lift Heavy in the 1 - 5 Rep Range.
We hear so much confusion about how to pack on muscle and gets strong it gets confusing. Granted, there are MANY ways to get stronger, bigger, faster, leaner and meaner....
I look through my old books and magazines and all of the Bodybuilders from the 60s and 70s utilized heavy basics with low reps AND high reps.
It was the ORIGINAL style of Power-Building.
3) Heal Your Body: It's actually not as hard to become stronger and bigger as it is to heal yourself when injured. There is NOTHING fun about injuries. The best thing is to avoid them altogether through proper training.
My wrestling experiences coupled with incorrect training in my early days caught up with me. I still recall my knee and shoulder pains in high school by junior year.
Injuries affect you mentally AND physically. The older you get, the more you wish you did more warm up, prehab & rehab work for your common nagging areas: knees, shoulders, back.
I now do a lot of high rep work with our younger athletes for our warm ups. They do this rep work for 50-100 reps per exercise and it has been GREAT for adding muscle while strengthening the tendons and ligaments.
Below, you'll see a quick warm up and some heavy Kettlebell Snatches.
This is minimalist training at it's best. I attack 2 heavy lifts in a workout and anything after that is icing on the cake.
Weekends get some sprint action to keep the cardio going as well as quick bursts of calisthenics.
Check the videos....
Thanks to the power of video editing the top of my lifts got cut off, check the 88lb snatches below. Time to get 10 reps, 5 reps ain't gonna cut it. 5 reps = average.
Part II coming soon.
Question for You: How have you changed your workouts lately and what is the latest thing you've learned with regards to lifting.
Drop a comment below, looking forward!
Live The Code 365,
--Z--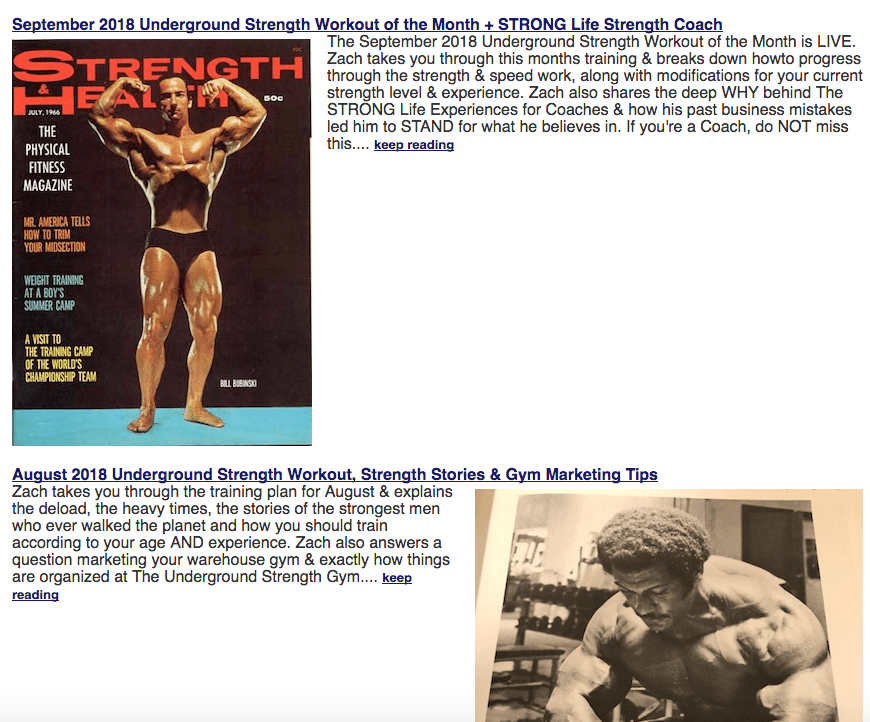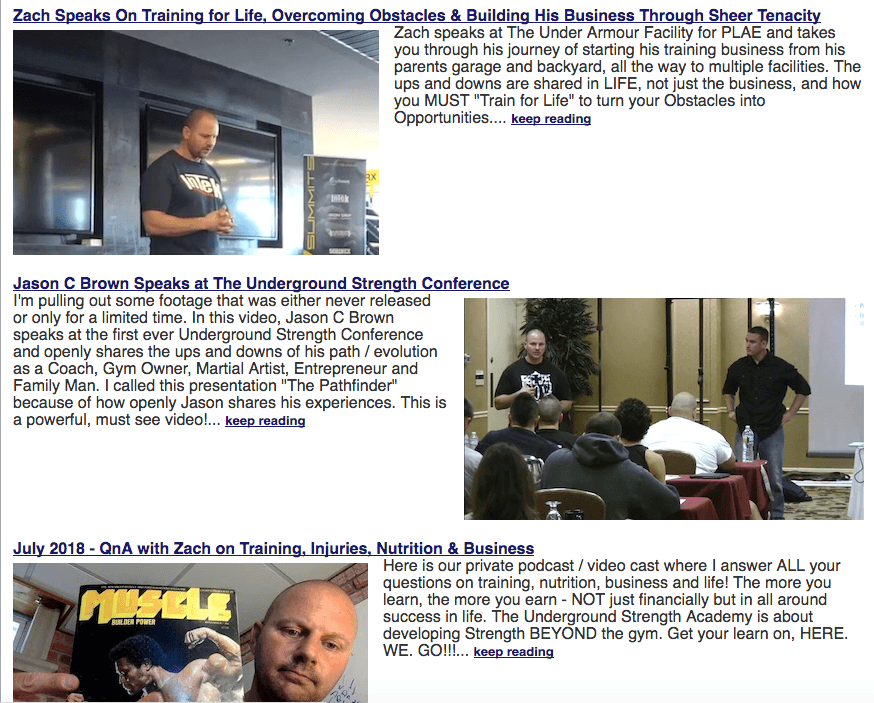 (Visited 421 times, 2 visits today)