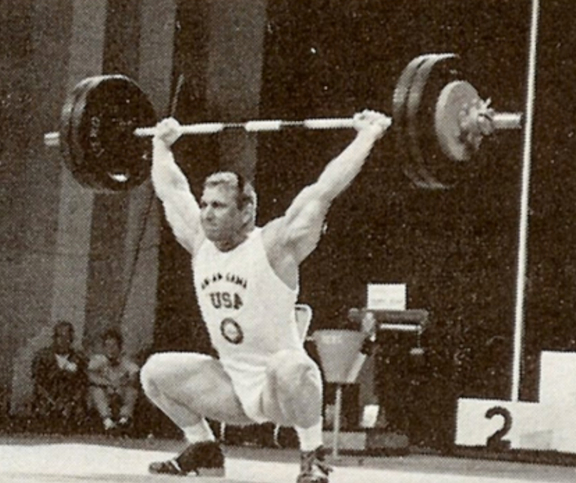 When I need to remind myself on what it takes to get strong it boils down to 4 key components.
Nothing special.
Completely Basic & Simple, but.... NOT EASY.
It boils down to doing these 4 things.....
1) Lift heavy shit from the ground to the shoulder or overhead position. Use a barbell, dumbbells, odd objects of any type, etc. If you complicate this then you're on the wrong path. Focus on progressive overload. Simple, NOT easy.
[youtube width="640" height="390"]http://www.youtube.com/watch?v=a4gMN9CsqqI[/youtube]
2) Carry heavy objects in various paths: straight ahead, zig zag, up stairs, up hills, on sand, pavement and even through knee deep waters. Use various objects once again, don't let your body adapt to one implement.
3 & 4) Attack the countless upper body pushing & pulling movements using your bodyweight: rope climbing, pull ups with weight....
For upper body bodyweight pushing exercises, you must attack weighted push ups, ring push ups, dips, handstand push ups and plyo push ups.
A GREAT way to combine the power of these workouts is like this:
1) Hit something heavy FIRST, either a carry or full body movement, then...
2) perform a workout as outlined in The Bodyweight Bodybuilding Course HERE.

A Sample workout would look like this:
1) Stone Shouldering: 2 reps every 30 seconds x 5 minutes
2A) rope climbs 5 x
2B) handstand push ups alternate with ring push ups 5 x submax reps
Safety Note: The rings & straps in this video are competition straps found HERE - they will NOT move on you when performing weighted exercises & save you from smashing your teeth to the ground 🙂
3) Optional Depending On Goals:
- Finish with conditioning OR sprints of any sort: hill, sleds, prowler, battling ropes, jump rope, etc.
Let me finish by reminding you again: The key to strength and muscle building lies in the simplicity. The part all the "experts" forget to tell you is it takes hard f**ing work, not just 30 or 60 days. #TRUTH
Peace
--Z--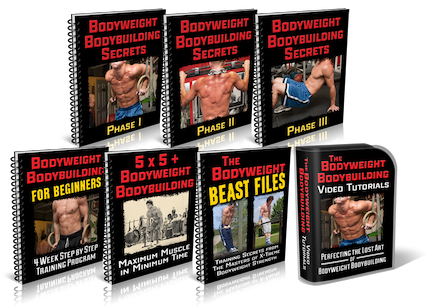 (Visited 109 times, 2 visits today)