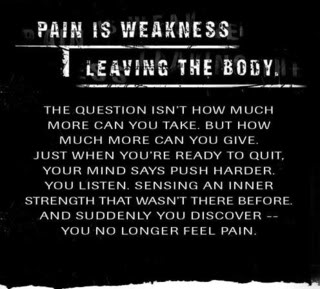 [youtube width="640" height="360"]http://www.youtube.com/watch?v=k7zV1zjABFI[/youtube]
Now you've got a little insight into how I program workouts at The Underground Strength Gym, as well as how you can tweak these workouts if you utilize CrossFit as your training protocol, here are 4 critical components we focus on when organizing Underground Strength Workouts:
1) We focus on building special strengths: strength endurance & power endurance
2) We focus on building athleticism & being able to move, AKA Agile, Mobile & Hostile. Being big & strong only takes you so far in sports and / or life.
3) We focus on work capacity and a high level of fitness. We want to build individuals that have stamina, strength and power.
4) Mobility, Mobility, Mobility.....
There is More to the puzzle than meets the eye than just these 4 tips. But if you're unsure with how to organize a workout, go back and review this video and these 4 Underground Strength tips and then look at how you program your own workouts. You can also take all the guess work out and follow our Underground Strength Workouts every month HERE.
Make sure you have goals, organize your workouts to meet those goals. If you're not making progress, it's time to fix what is broke.
Please drop your comments and questions below. I am psyched to help you!
Live The Code
--Z--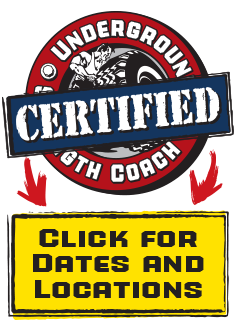 (Visited 193 times, 1 visits today)