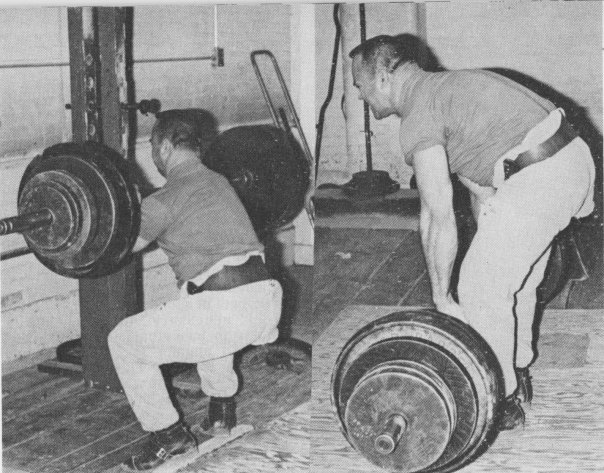 If you've been reading my blog for some time you likely know I am a BIG fan of collecting vintage strength and muscle building products of all types, ranging from old school strength equipment to old school strength and muscle building books, magazines and strength training courses.
The information I obtain from the magazines dating back to the 40s, 50s and 60s is mind blowing to say the least, especially when compared to the majority of what the magazines publish nowadays. I've got an entire book shelf and book drawer stacked and piled high with vintage books, magazines and training courses.
I read them almost daily, and when I start reading them, I just can't put the down.... I keep on reading and reading and there is some strange power that draws me into them and literally grabs a hold of me and doesn't allow me to let go.
The powerful stories and training tips in these vintage articles give me goose bumps every time I read them and make me want to train old school on the spot. I'm sure you'll feel the same when you set your eyes on these vintage articles.
I recently added a classic reprint from 1966 to The Underground Inner Circle, and I'll be adding these regularly because there is nothing like these available on the internet. They are all tucked away on book shelves or in the garages of collectors of vintage strength & muscle building, like myself.
Inside the recent '1966 Classic Reprint' that I posted you'll find an inside look at Polish Olympic Weightlifting, with stories about how these BEASTS train from a young age to prepare them for the heavier lifting they will endure when they enter their late teens and beyond.
You'll see which athletic event the Polish lifters are trained in exclusively as youngsters and which olympic lifts they focus on as they get more mature.
The article on these Polish weightlifters is an eye opener, especially considering it was published in 1966 and we're NOT doing these things in the states TODAY, some 40 + years later we are STILL behind the times??!!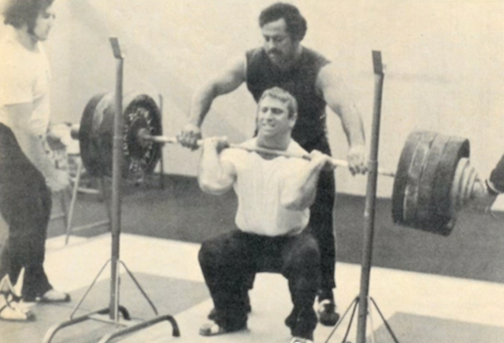 In addition, I found part of an article series that is ironically a popular book today - one that REALLY digs deep into the heart & soul of what it takes to pack on brute strength and rugged muscle. This article is second to none and you just don't find this on the web anymore 🙁
Of course, the lessons revealed in this classic reprint require AND emphasize hard work, so if you think some short cuts and secrets of cheating will be revealed, well, my friend, you are WRONG.
Just like you can't cheat in life and get away with it, you also can't cheat in lifting and expect anything in return.
The old school strength articles and the classic reprints bring lifting back to where it is supposed to be. None of this "feel the burn" and "get the pump" bull shit.
Instead, they talk about eating like a man, squatting more than your Grandma to jack up your legs, NOT fearing heavy poundages, basic free weight routines for building muscle AND strength.....
Many of these routines are the perfect fit for the garage or backyard lifter, with NO fancy equipment required, just an undying desire to challenge your mind and body and push yourself to new heights in improving your strength and muscle gaining.
I'm bringing back the days of old school strength and muscle building because this stuff can't sit on book shelves and collect dust. If there are hardcore lifters looking to learn then I'm willing to share.
You can check the latest Underground Classic Reprint article HERE.
In Strength,
--Z--
(Visited 250 times, 1 visits today)