I am asked quite often "Zach, how did you get started as a Strength Coach and Gym Owner?".
This Question makes me think about how I have kept on going, how I've made it through the ups and downs and why some people don't make it through those down times.
Here's a short list for starters, on 4 BIG Keys to help you achieve more success as a Strength Coach.
I'll have to create another article regarding being a Gym Owner, because that's a completely different list.
In fact, MANY Great Coaches have opted OUT of the gym business because they were too frustrated and could not handle the business aspect as a private / independent Strength Coach / Gym Owner.
That, unfortunately, does NOT help the gym owner. The gym owner still needs to acquire GREAT business & marketing skills. And, most Coaches have ZERO passion for the business side of things. To be continued.....
So, what does it take to become a Great Strength Coach?
1) Be Humble. You see, the truly GREAT Strength Coaches NEVER think they are great!
As soon as you think you are so great and start believing your own hype, it's over. A few years ago, someone asked me who I think is the best Strength Coach out there. I replied, We probably don't even know his / her name. He's probably too busy coaching to be posting 10-20 times a day on social media nor does he care about notoriety from others.
Here's what else this coach is busy doing.....
He cares about his athletes.
He cares about helping them achieve success beyond athletics.
He is on the ground floor experimenting, making mistakes, learning evolving and never settling for what he did yesterday or last season.
He doesn't care if he's at The D1 level at some famous university.
He's focused on being as GREAT as he can be, right where he is.
2) Have an Abundance Mindset.
Learn from others and allow others to learn from you.
We're NOT curing cancer as Strength Coaches so please stop acting like your information can only be shared among a secret club.
I discuss this abundance mindset Here after a young Sprint Coach blocked me on Instagram yet we've never had 1 conversation.......
The best Coaches I know LOVE to share and talk shop. They are not just sharing, they are also trying to learn, ALL the time. That goes back to Rule # 1 regarding being humble. Unfortunately, some older Strength Coaches out there think they invented exercises or invented this profession but that's just not the reality.
3) Be HUNGRY to Learn.
I've always said the hungriest Strength Coaches I know always have stories about sleeping in cars or just "finding a way" to make it happen when it came to learning.
The internet has changed all that because Coaches are now asking the same ol' question: Hey, when are you coming to my town? When will this be a webinar?
The answer? I just flew 4 hours to a town 5 minutes away or 45 minutes away from your town.
As I always say, Convenience and Excellence are Not found on the same Road.
The truth is, these webinars can NOT do justice or have nearly the same effect as training in person and rubbing shoulders with other Coaches can have. So if you want to learn, get ready to WORK for it. Get to a  seminar. Get uncomfortable in an environment where you MUST train. Get to a place where questions are encouraged, a place where you will be pushed to learn by getting under the bar.
If a Coach visits The Underground Strength Gym they are not allowed to stand against the wall and watch. They have to train with us. Same goes for interns. They must train. I learned that from Louie Simmons. He doesn't like it when people just watch. Get under the bar!
Go beyond the books, beyond the webinars and beyond the podcasts.
Being a GREAT Strength Coach requires toughness aka Grit. It's a tough career both physically and emotionally. You need GRIT to persevere and keep improving. If you only want to learn from books or sitting behind your computer, you will never expose yourself to learning IN the gym beyond your town or city.
When Travis Mash and I hold seminars together, I am on the floor learning from him along with the other Coaches. I am doing cleans and getting coached by him. I don't sit in a corner and hide on my phone.
4) Genuinley Care for the Athletes.
When you TRULY care about the athletes with ALL your heart, you will find a way to do everything you need to get better. You will never rest on your laurels. You will never let the intern do all your work while you post motivational quotes on Instagram.
You will be great beyond the excel or power point presentation you gave at that last big conference because you LOVE when other coaches pat you on the back and tell you how great you are.
Remember, the minimum effective dose for coaching is you MUST change their lives. You can't change lives if you can't truly coach.
5) Ethics.
Do what is best for the athletes first & foremost. Unfortunately, politics are big, both at the university level and at the private sector. Whether you're training pros, college athletes or youth, remember, you are training someone else's child!
That is a BIG responsibility. Do not take this responsibility lightly.
Another aspect of ethics is to stop gossiping about other Coaches.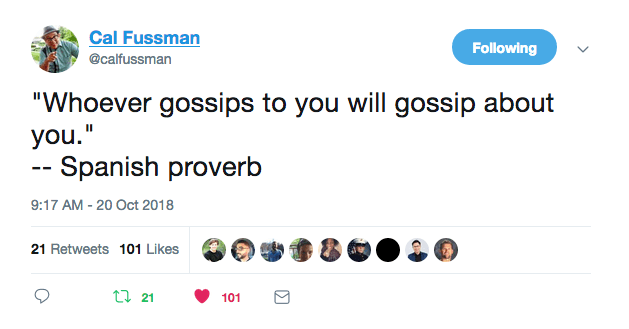 Brett Bartholomew told me when he attended a UFC event, he was embarrassed when 1 of the higher ups said to him that The Strength & Conditioning Industry is 1 of the only industries where Coaches will hurt & gossip about their "colleagues" in an effort to get ahead.
I've seen it and experienced this myself, both in the private and university sector. It's disappointing to say the least. That being said, remove yourself from those cult like environments that breed negativity and drama. That is NOT a trait of successful people, regardless of their career.
If you've got other tips to add, please post them below in the comments section. Thanks!
Live The Code 365,
Z
Get Your 20% Off Coupon When You Subscribe to The

STRONG Life Insider HERE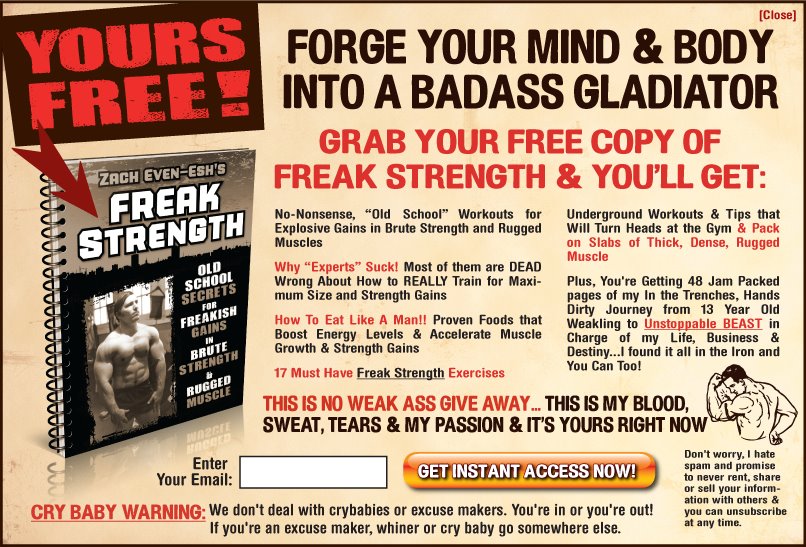 (Visited 473 times, 1 visits today)