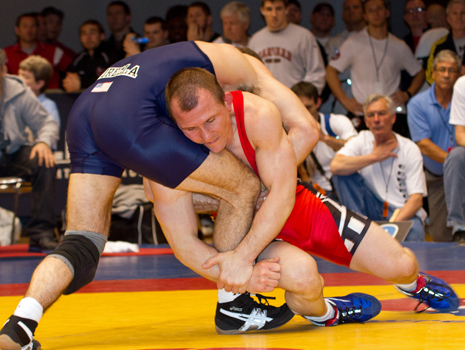 After watching Cary Kolat present yesterday, one of the best wrestlers in the world, he finished his technique session with the following points that seriously fired me up and they're gonna do the same for you.
This is a MUST watch and you'll wanna listen to this over and over and over again. Here is what you'll learn in Cary's video:
- How to kick ass in life, even when things go wrong.
- Turning setbacks into opportunity.
- How the BEST continue to bust their ass, even after they fall short countless times.
- How to find opportunities to make yourself better.
- Why you don't need a weight room or a fancy training facility to get better.
- Why Wins / Losses are NOT the best way to assess a team or person.
- The 7 hour Granby Story!
- Competing for Improvement.
- What is The 365 Lifestyle?
Watch this Kick Ass Video, whether you Wrestle or not, this video is about LIFE:
[youtube width="640" height="360"]http://www.youtube.com/watch?v=nr4JyCkt5zk[/youtube]
As you can see, the STRENGTH Cary Kolat speaks about is NOT merely the strength of your muscles but more so the strength of your mind.
You must cultivate your mind with a specific attitude towards life, with specific actions, by surrounding yourself with the right people and LIVING THE LIFESTYLE of 365!
Please drop your comments below. What did you learn form this video? Which point inspired you the most to take action?
Live The Code,
--Z--
(Visited 237 times, 6 visits today)