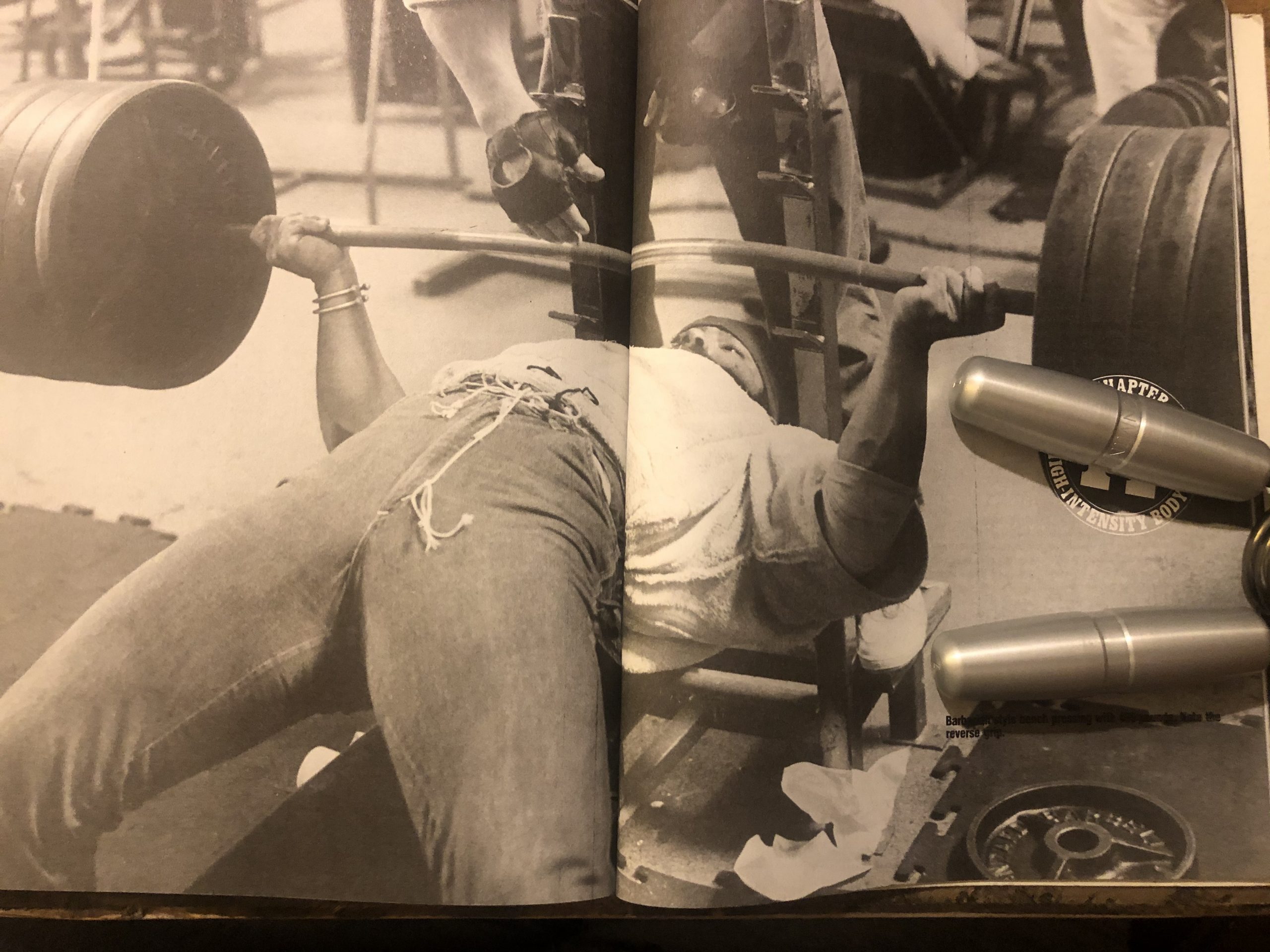 WOW. I got this e mail mid way through the week, I LOVE getting e mails like this.
Check this out, you will be fired up as you read how a young man found comfort in the UNcomfortable!
Dude, I just discovered your blog and all I can say is "F**king A! Now this is this kind of shit I want to be associated with!
I'm currently 22, and I been training very similar to your style for the past several years. As a matter of fact, 2 years ago I was so limited on equipment that I trained with a keg for 10 months. Then, I progressed into bending steel and whatnot.
Those were the only two pieces of "equipment" that I worked out with and man, did I get brutally strong from just doing the basics: Shouldering, deadlifts, squats with the keg and bodyweight squats, carries, cleans, and pushups.
Now I have a gym with more steel bars to bend, 2 kegs, 2 barrels, a barbell with 300lbs of weights and a heavy bag.
I wanted to share a quick story, a training day I had that changed my entire approach to strength.
About three years ago--I woke up laying in bed feeling like a beast. Around that time, I picked up "Rock, Iron, Steel" by Steve Justa.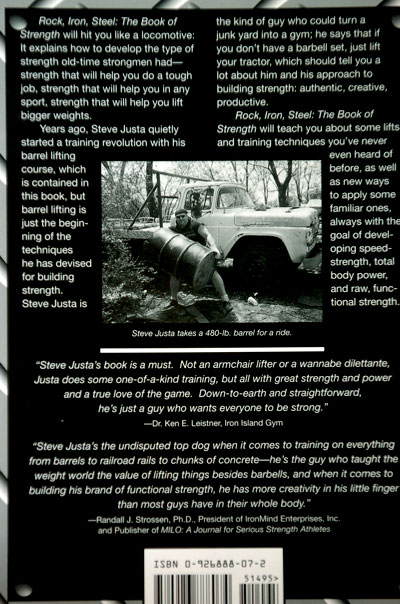 Before that, I started training at about 16 using powder puff workouts from the current mags. Pathetic, I know (Even sadder, I grew up in the country, on a farm with stones, logs, n' tires). I worked out with them and got strong as hell, but I was led to believe the current mags knew better. I curse the day that ever happened!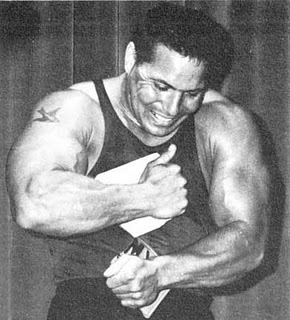 I wanted to test myself, so I found several buckets loaded with rusted chains and called out for my younger brother. I asked him to tie on all 150 pounds worth of the rusted chains onto my upper torso. My brother shook his head and just chuckled, "You're nuts, but okay."
Keep in mind, I did not have any padding. My mother was sitting on the back porch and called out to me, "What the heck are you doing?? You being crazy again?" I laughed and told her I was going to walk to grandma's and she absolutely went hysterical begging me not to. I calmed her down with my charm and started walking.
I live in a small, country town that nobody has ever heard of. My grandmother's house was three miles away hiding amongst the cornfields. I started my walk and it had not even been 1/4th of a mile and I was huffing and puffing worse than that wolf in the children's tale.
Waterfalls of sweat poured off of me as I walked down the long deserted road. I pressed on and by the time I hit the half a mile mark, the chains were cutting into my skin. The sheer weight alone placed tremendous pressure on my collarbones / traps and slowly bruised my upper body muscles to the very last fiber.
My body was screaming for me to quit, but I pressed on. Nearing the end of the mile, I was in a state of turmoil that I never experienced before, but I refused to collapse.
The mind is the greatest 'weapon' a man can harness and I sought out to prove that.
I finished a mile and a half, there and then I barely was able to take off the chains. I was standing in the middle of the road, under the scorching sun that laughed at me with no mercy, and when I finally took off the chains--I was bruised everywhere with drops of blood slightly broken out of my skin.
Yet I still had another mile and a half. I grabbed the thick-handled chains with my bare hands, all 150 pounds of it and started dragging and tugging as if I were in a war. My lungs were breathing spit-fire, and it felt as if battery-acid were flowing through my veins.
My body begged for mercy, and then my mind started to cave. I had to rely on my heart, my will to drive me through. I dragged the chains to the finish. I collapsed from sheer exhaustion and my body was in such agony.
BUT damn was I proud of myself. I felt like a MAN of Steel. From then on...I stuck to the basic, brutal, gut-busting hard work.
Only The Strong Survive.
- Dustin -
============
============
WOW! Dustin sounds like a throwback lifter to me! Kegs & bending steel! That story fired me up. Drop a comment below, what are YOU going to do to challenge yourself in the next workout? What will you be doing to find comfort in the UNcomfortable?
In Strength,
--Z--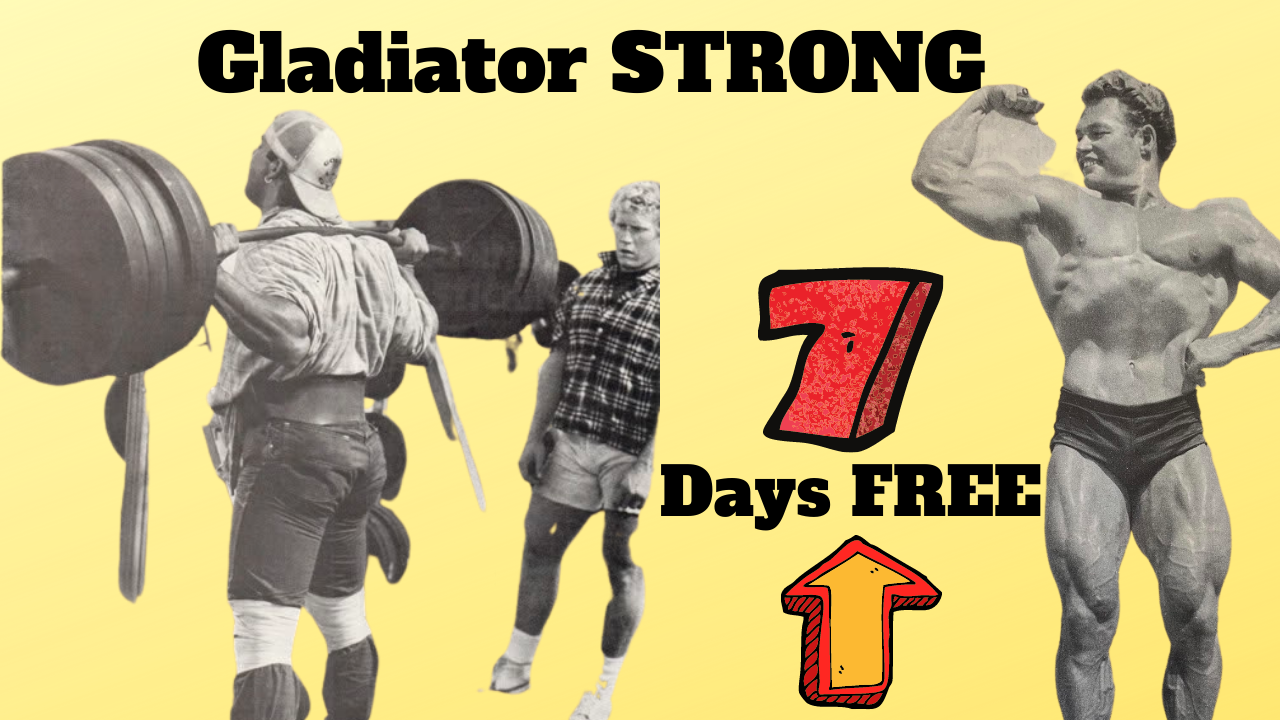 (Visited 884 times, 3 visits today)