"If you don't have time to do it right,
When will you have time to do it over?"
~ Coach John Wooden ~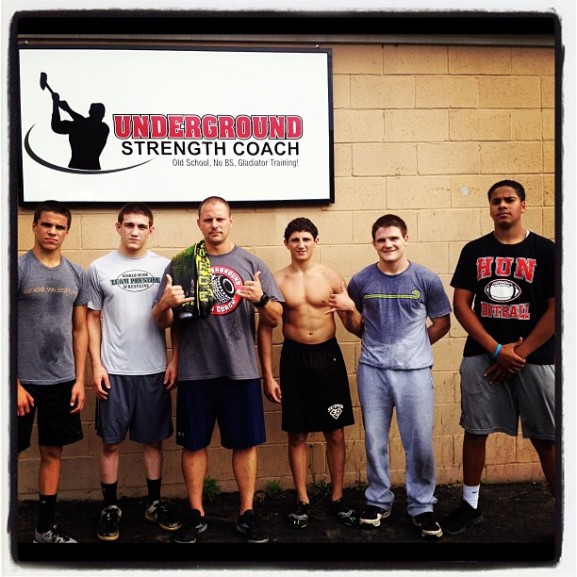 When I became a teacher, I did so because I CARED about kids and wanted to show them how amazing it is to be strong and healthy. I wanted to teach kids how to think for themselves, to gain confidence and learn about developing empowering habits.
I left teaching after 11 years because I realized that the schools I worked for did NOT truly care about the kids. You can SAY something, but what you DO is what truly speaks the TRUTH.
I remember the Football Team was going on a state record LOSING streak.... 5 years of losing. They lost 46 games in a row, I believe the number was? EVERY year, I spoke to the AD and offered my help to the Football Coaches. They NEVER took me up on an offer to help train the team.
"Hey, Coach, thanks for Caring!!"
We've had athletes threatened that if they were to train with us or anywhere outside of Coach X's guidance, they would be removed from the team. What kind of egotistical Coach says that? It's NOT just men in coaching, women have done the same
"Hey, Coach, thanks for Caring!!"
The athletes get brain washed and threatened, and in the end, they get hurt and never achieve their true potential. They miss out on having fun as well. I see it every season, every year.... and it's getting worst every year. It seriously breaks my heart.
[youtube width="640" height="360"]http://www.youtube.com/watch?v=MzQWGYtVeBI[/youtube]
What are your thoughts on this?
Please drop a comment below.
Live The Code
--Z--
Learn EXACTLY How We Train Athletes at The Underground Strength Gym Along With 7 Bonus Gifts.
Connect With Me & Countless Other Forward Thinking Coaches & Strength Fans Inside The Members-Only Forum, 24/7/365
Special Offer & Underground Inner Circle Tour HERE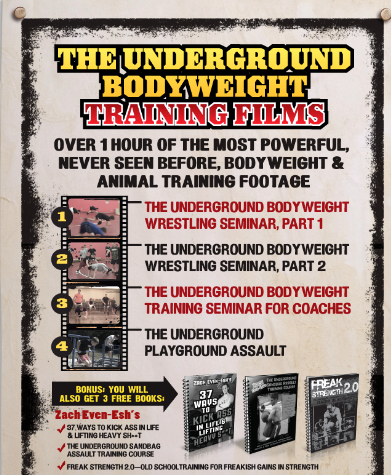 Special Offer & Underground Inner Circle Tour HERE
(Visited 220 times, 3 visits today)