There is ONE thing that changes the trajectory and determines the success of a Coach.
I've seen this time and again in the strength & conditioning field as well as the sport coaching field.
This one is BIG time near & dear to my heart. Don't just watch this video. Take it all in and make the necessary changes to avoid this mistake.
[youtube width="640" height="360"]https://www.youtube.com/watch?v=h1-FlewYO0M[/youtube]
Drop your comments / questions below.
Click HERE to sign up for The Online Underground Strength Coach Cert.
Live The Code 365,
--Z--
Become A Underground Strength Coach & Learn The Training System That Builds BAMF's!
Success Stories
[youtube width="640" height="360"]https://www.youtube.com/watch?v=fLod1qteKOo[/youtube]
[youtube width="640" height="360"]https://www.youtube.com/watch?v=ds5A2tUgbkg[/youtube]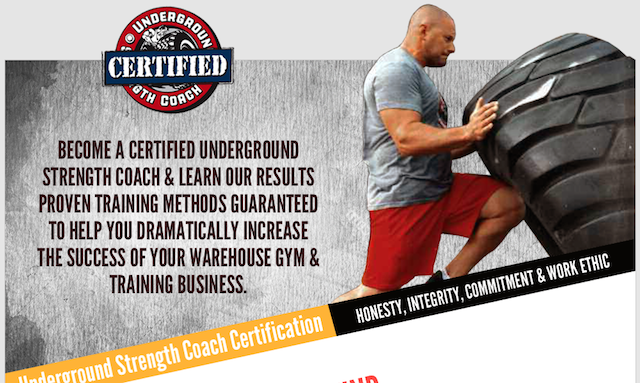 (Visited 57 times, 1 visits today)