Can bodybuilding methods help improve athletic performance?
Well, that ALL depends on HOW you use bodybuilding and IF the athlete needs bodybuilding methods. When I use the word "bodybuilding", I am merely talking about the method of packing on muscle. Don't be confused..... so, let me explain.
And, a critical note to determine IF the athlete should use some bodybuilding methods for packing on muscle is described in this short, 57 second video:
[youtube width="640" height="390"]http://www.youtube.com/watch?v=P_7nx-Z93GE[/youtube]
Hold on to your thoughts there with what Louie Simmons just said regarding NOT adding muscle mass because I am NOT talking about world class athletes in this article although what he JUST said is what we are careful with during the in season for our wrestlers, allowing them to maintain weight, rather than gaining weight / muscle mass in season and STILL becoming stronger and more explosive in season.
What is NOT "Athletic Bodybuilding"?
I was recently at a "hardcore" gym and there were bodybuilders there.... sort of.... kind of.... NOT the kind of hardcore I was once upon a time used to at Diamond Gym. I think "hardcore" has lost it's "Hardness" through the years. So maybe this was soft core..... or something.....
These "bodybuilders" were sitting on machines, performing 1 arm cable exercises out the ass and ALL while wearing gloves, cut off short, short jeans and a weightlifting belt. That is NOT the bodybuilding I wanna see. It will NOT carry over to the athletic field.
TWO things to do when using bodybuilding methods for athletes is:
1) Choose the right exercises
2) Choose the right set - rep patterns to stimulate muscle growth
As mentioned above, You can use bodybuilding for athletic performance by choosing the right exercises, sometimes referred to as functional exercises.
Movement such as squats, deads, presses of all types and bodyweight exercises as well. The way to pack on muscle will be via manipulating the sets, reps, speed of the exercise and the overall volume of work.
The powerlifters from Westside Barbell, known as the strongest gym in the world, perform 2 types of workouts:
- Max Effort, for the development of strength
- Dynamic Effort, for the development of speed / power
But, after each workout, they finish off with basic bodybuilding work, using moderate weights and moderate reps, which helps pack on muscle. Now, here is where you wanna pay attention. A typical athlete, not ALL, but MANY, need to add muscle to their frame before we can even think of using pure athletic movements to improve their performance.
MOST athletes are so skinny and so weak that simply by adding muscle to their frame we improve performance. It's like looking at a tiny car engine.... a small car engine can NOT be manipulated to make it more powerful.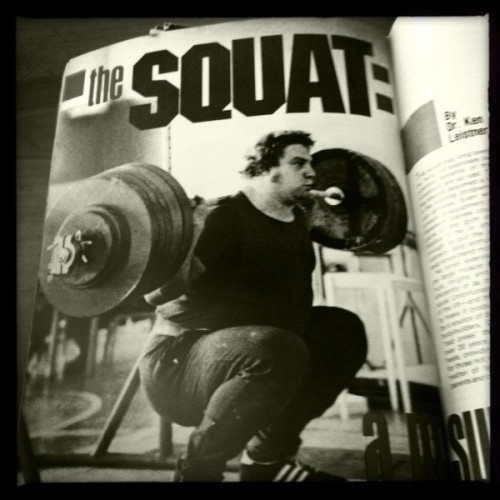 The optimal way to blend everything together is to organize an athletic workout like this:
1) Begin with a warm up. While warming up, mix in mobility, flexibility & soft tissue work.
2) As the warm up intensifies and the mind & body begin feeling prepared, you begin incorporating some speed / power work (See THIS Course for Bodyweight Explosive Power Exercises). A beginner will likely NOT be ready to perform simple jumps such as box jumps, rebound jumps, etc due to lack of coordination & lack of strength & stability. But.... you CAN very likely utilize various medicine ball throws to begin training for power / speed.
I also HIGHLY recommend jumping rope during the warm up to increase athleticism, coordination, improve foot work and utilize the jump rope as a simple form of jumping. I am STILL in SHOCK at how many high school kids do NOT know how to jump rope. It speaks poorly of the Physical Education programs being used in the USA.
3) After the warm up and the speed / power work has been utilized, go into a heavy full body lift, or, heavy upper or lower body lift. Heavy for one might NOT be heavy and intense for another. A GREAT and simple variation for beginners and intermediates is the tried and true 5 x 5 method.
It's  a great blend of strength and muscle building. I also like Jim Wendler's 5 3 1 method.
4) After you finish the heavy lift or what I like to call our "main lift" you can then move onto "functional bodybuilding exercises" but use them with moderate reps which is where your bodybuilding will come in.
A set - rep pattern of 3 - 4 x 8 - 15 reps works great on these lifts. It's a GREAT way to build muscle and if you want to add some conditioning then create a circuit with 2 - 3 exercises and perform them back to back to back to combine muscle building with muscular endurance.
Listen to how one of the most feared powerlifters on earth would train after he finished his "Main Lift". Watch the video below...
[youtube width="640" height="390"]http://www.youtube.com/watch?v=RZkMA4AmNb8[/youtube]
Now, these were certainly just a few methods for adding and utilizing bodybuilding methods to help you become stronger for life, lifting AND sport.
Build up that foundation by building muscle FIRST. This is why we don't skinny bastards deadlifting and power cleaning with tight technique, it's often times because their muscles are too damn weak or, they simply Do NOT have muscle to begin with.
Live The Code.
Peace
--Z--

(Visited 1,655 times, 24 visits today)