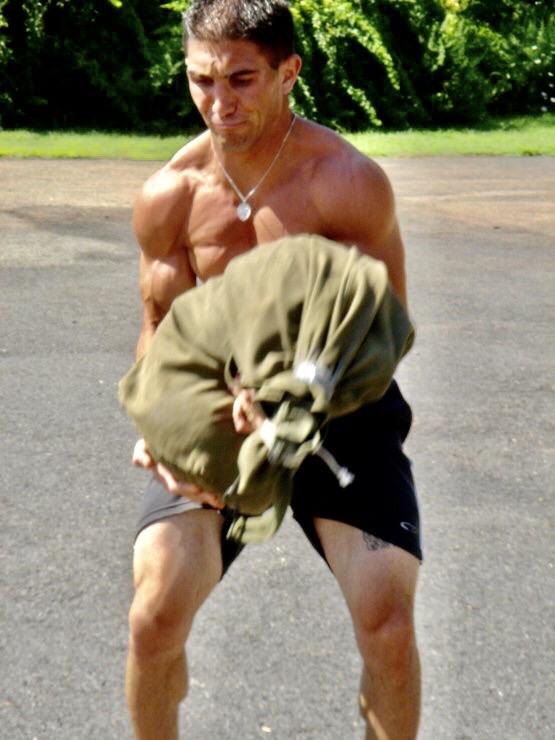 I love training with Sandbags. They are simple and brutal. Overall, they are an all in one gym and you can mimic a lot of barbell lifts with the sandbag along with old fashioned farm boy work; carry, throw, loading on platforms, etc.
Of course, thanks to the sensitivity of the internet,  there are coaches who are crying over who started to train with sandbags first. Or, they think they invented this or that exercise. They can finally SHUT UP, that would be great.
Before any of us were BORN, there have been athletes, strongmen and military using sandbags. I've got books from the late 1800s and early 1900s showing this. Of course, Dinosaur Training by Brooks Kubik really brought this to the forefront as did Dr. Ken Leistner.
The cool thing about sandbags is you can use them for strength, power, adding muscle / bodybuilding and / or general physical conditioning. You simply adjust the sets, reps and overall programming.
The other option is The NO Rules option. Just attack the sandbags, any exercise, any reps, just WORK.
Try doing this sandbag workout for a nice mix of strength AND bodybuilding training: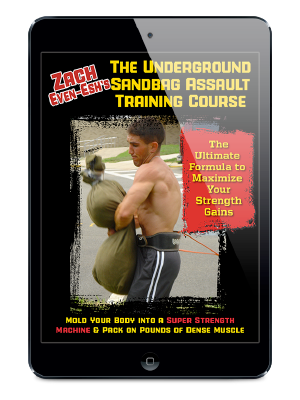 1A) Sandbag clean & press 5 x 5 reps
1B) mixed grip pull ups 5 x submax reps (leave 1 - 2 reps in the tank)
2A) Sandbag on shoulder step up 3 x 8 ea. leg
2B) push ups on rings 3 x max reps
3A) overhead sandbag carry 2 x 100 ft
3B) zercher sandbag carry 2 x 100 ft
That workout oughtta rock you BIG time and you can add this as a training day in addition to any of the training you do, regardless of your focus being bodybuilding, powerlifting or just pure strength training.
Give it a go and GET SOME!
Live The Code 365,
--Z--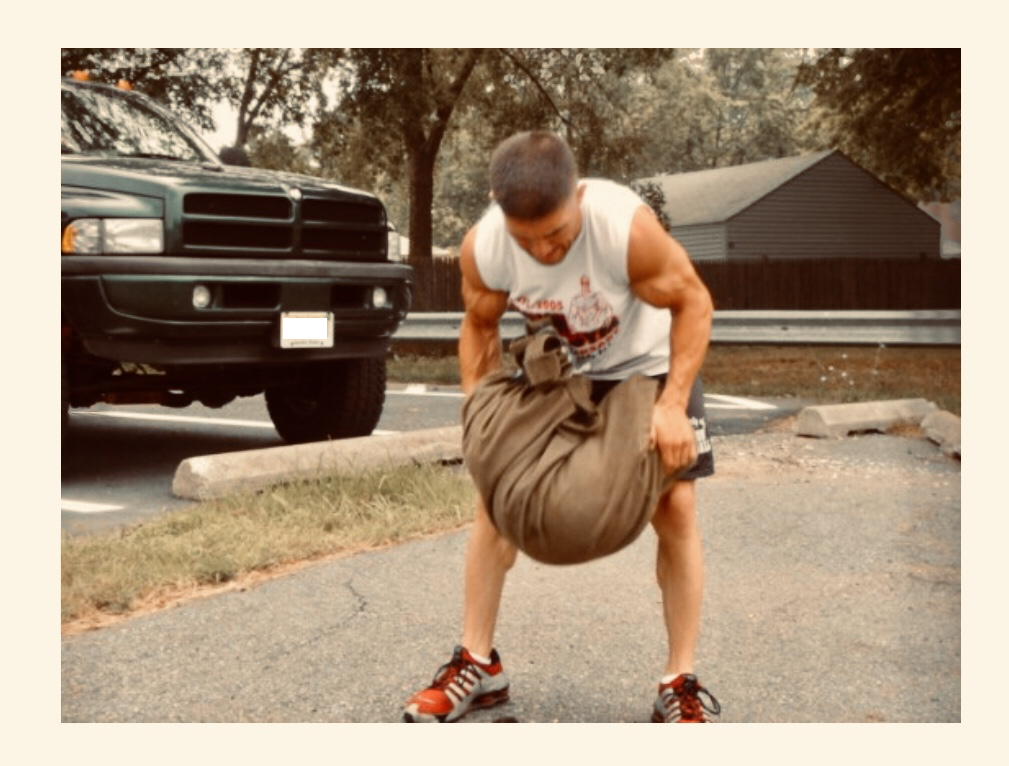 (Visited 524 times, 8 visits today)