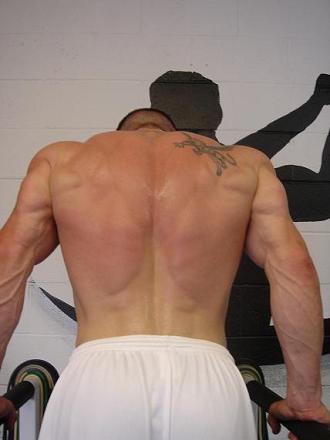 A recap of this Bodyweight BEAST Workout:
8 Rounds
A) 10 reps of any bodyweight pulling movement
B) 10 reps of any bodyweight pushing movement
C) 5 reps of 30" box jumps
I see my workouts on video and I am NEVER satisfied, NEVER impressed with myself.
This is the journey of life and training, always climbing my personal Mt. Everest.
My workouts MUST challenge me both mentally AND physically.
I'm recommending you do the same, it's the only way you can REALLY grow as a person. If your workouts don't push the envelope, you'll be like every other dude, blindly going through the motions with no focus, NO eye of the tiger.
Demand more of yourself and kick some ass.
Question for You: How do you organize your workouts to get maximum benefit both mentally and physically? Drop a comment below. Looking forward!
--Z--
Recommended Resources:
(Visited 216 times, 3 visits today)