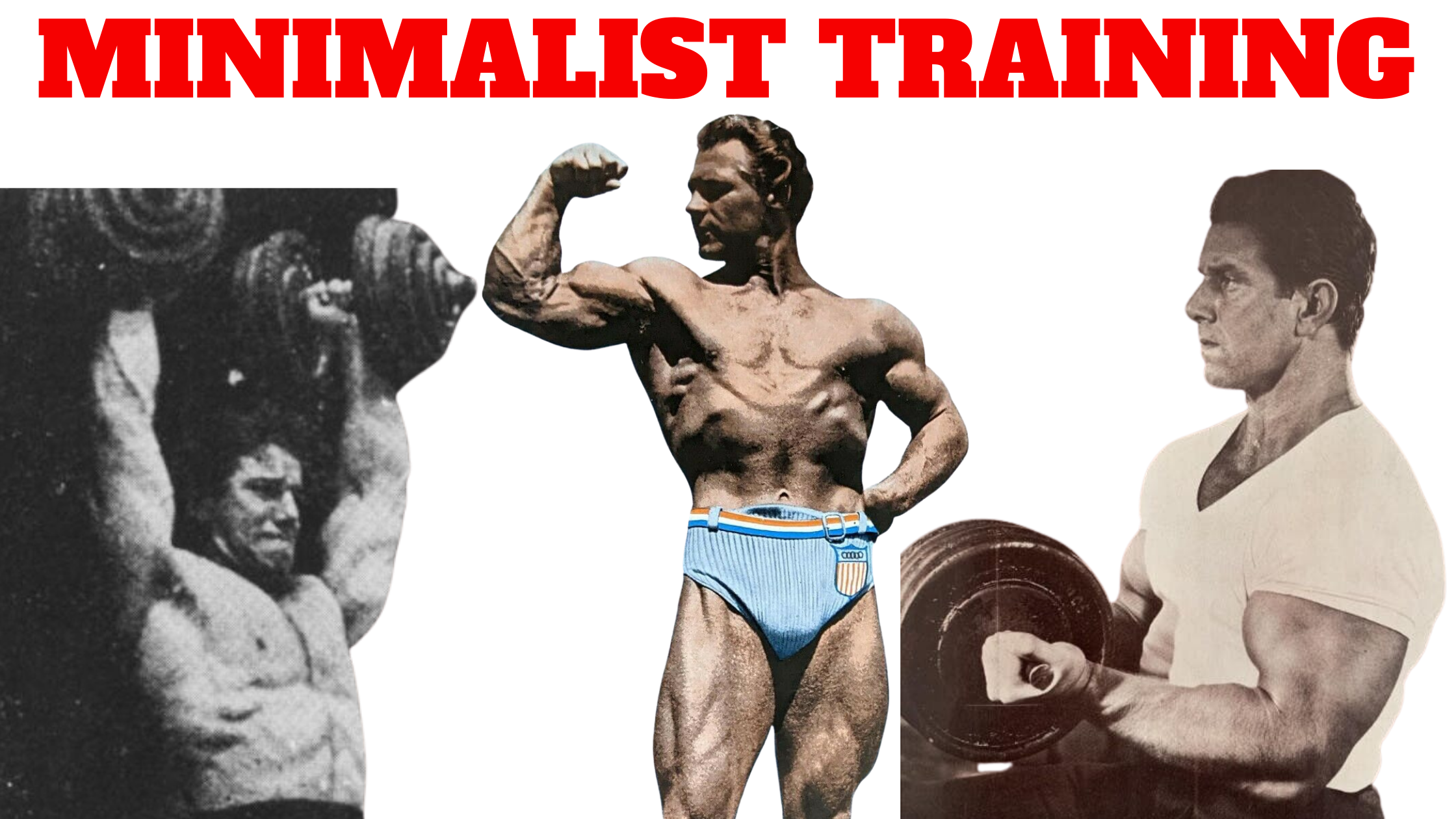 There will be times in your life when you're super busy. It happens. That is what we call LIFE.
It happened to me in my early 20s when life was crazy hectic.
I was teaching full time.
I was coaching middle school wrestling.
I was in my final year of grad school.
Life was hectic AND stressful!
I was stressed because I was no longer able to follow my normal training split which was 2 days on, 1 day off, totaling 5 sessions per week.
Something had to give. I had to find a way.
This is where my Minimalist Approach was born.
I began training 2 x week.
My training sessions were too long, though. I had an upper body and a lower body day. I was often training for 90 minutes per session. It was too long and too many exercises.
In hindsight, knowing what I know now, I would have done 2 full body sessions each week and added 1 or 2 days of ALL calisthenics training from my own home.
Now, that was almost HALF my lifetime ago. I am infinitely more knowledgeable today compared to 2002 and 2003.
Now, I follow a Minimalist approach when life gets hectic. This tends to be during the winter holidays and sometimes during the Summer, when my coaching goes into overdrive.
It also serves as a great reload for me because other times of the year for me are quite intense. You can't go balls out all year long. It is not possible, nor is it healthy.
This Minimalist Approach lasts approximately 6 weeks and also serves as a mental rest. You return to training excited to attack the training and pick up the volume.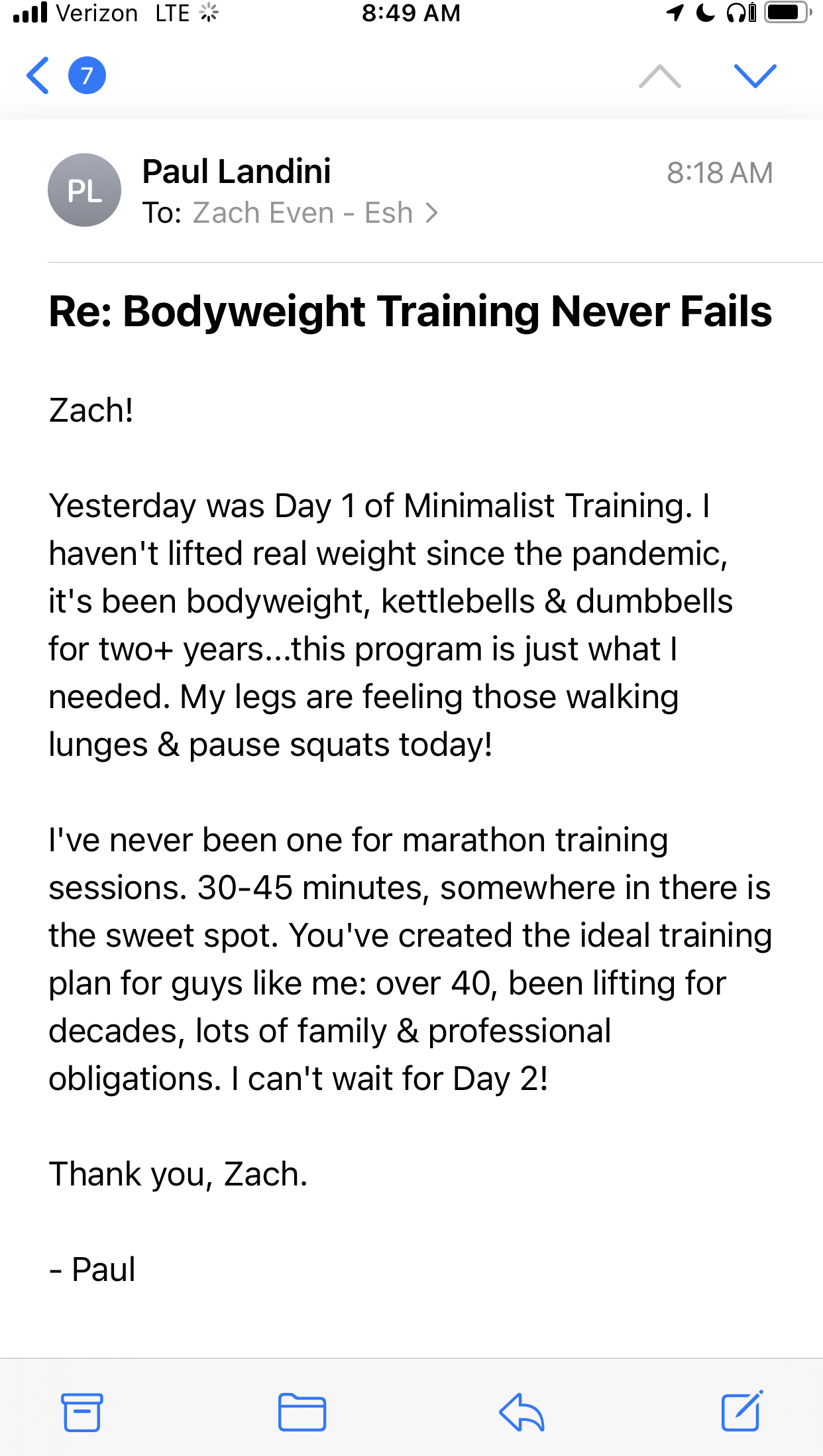 How does my Minimalist Approach look today?
I train 2 or 3 days a week during this minimalist approach, with brief training sessions which last approximately 35 minutes including warm ups and cool downs. That is a big difference compared to 20+ years ago when I trained 2 x week but each session lasted 90 minutes. 
Below is a sample week from my training course, Minimalist Training.

This change in volume can also be great for an in season athlete.
I would add a few things and make a few adjustments for the in season athlete.
- Add dynamic / speed work by incorporating jumps, med ball throws and some sprints with low volume.
- There is a training day with 20 rep squats. I would never incorporate 20 rep squats in season. Instead, turn that day into a training session where you build up to 2 or 3 moderately heavy sets of squats for 3 - 6 reps.
People want to complicate what it takes. Well, the truth is that you need to do simple things savagely well.
The Basics performed with Brilliance is what builds champions.
If you're ready for a break in training volume or need a brief in season training program, see The

Minimalist Training Program HERE

for more info.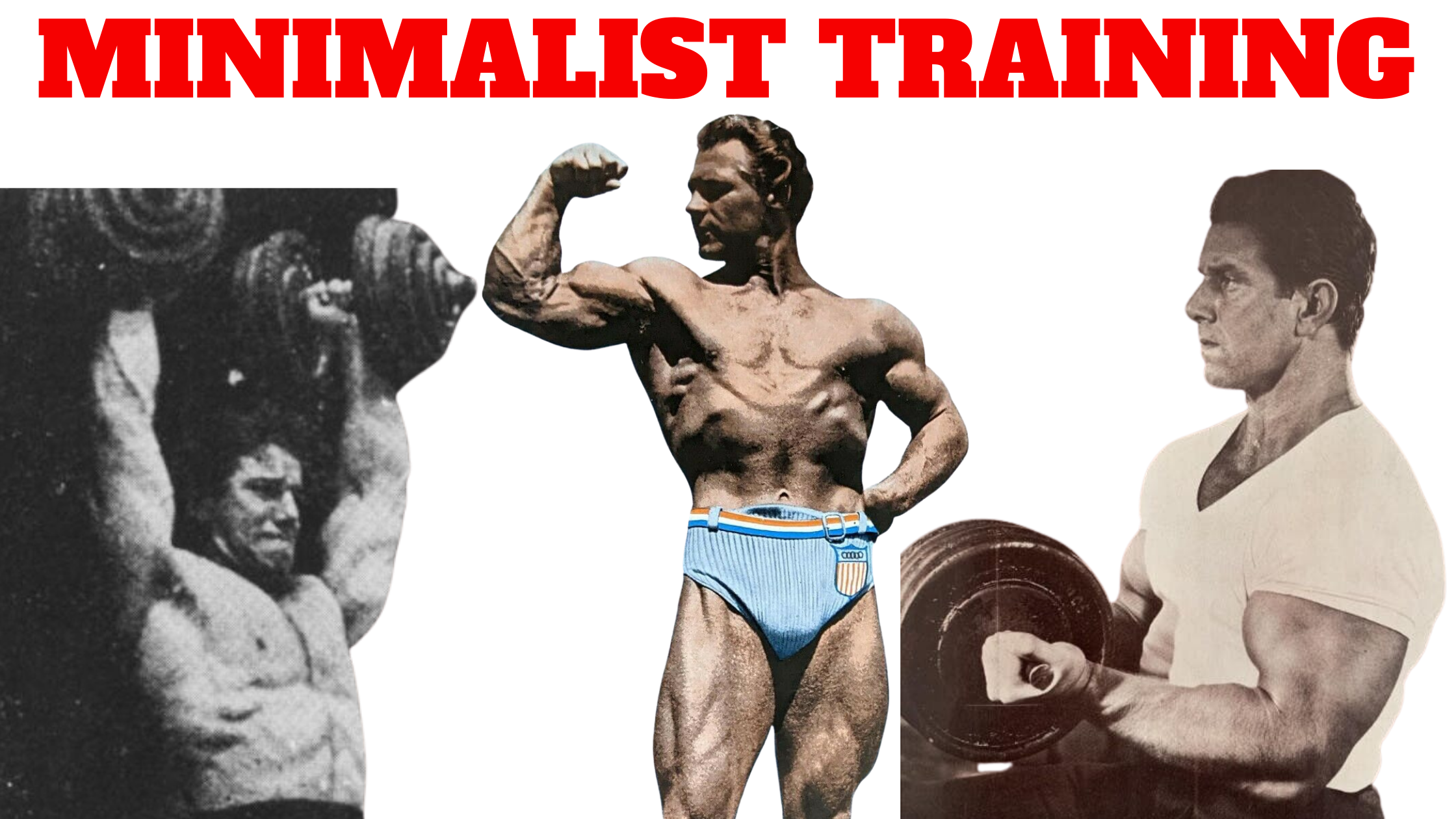 (Visited 653 times, 13 visits today)