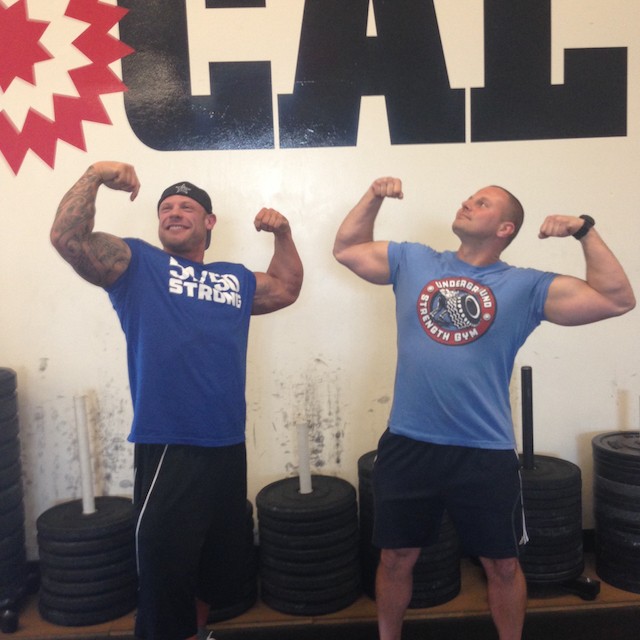 This past weekend I had an AWESOME time out west in Cali!
I hadn't been out to Cali for about 12 years or so, back when my older bro lived in San Diego. If you've never been to San Diego, it's essentially perfect.
The weather is perfect, the people are all super friendly and every morning seems like paradise.
I slept every night with my sliding door open and getting some clean, fresh air felt awesome. I slept like a baby.
As always, my time goes too fast and I missed out on connecting with a few friends.
As I write this it reminds me that we ALL need to slow down more and use the "I'm too busy" excuse a little less. Time does fly so next time I'll find a way to connect better.
First off, in San Diego, we crushed The USC Cert at CrossFit SoCal. This was my first time out west for my Cert and the hospitality was amazing. Krista & Ahmik Jones are the owners of CF SoCal and they shut down their entire 10,000 sq ft gym so I could rock the Cert.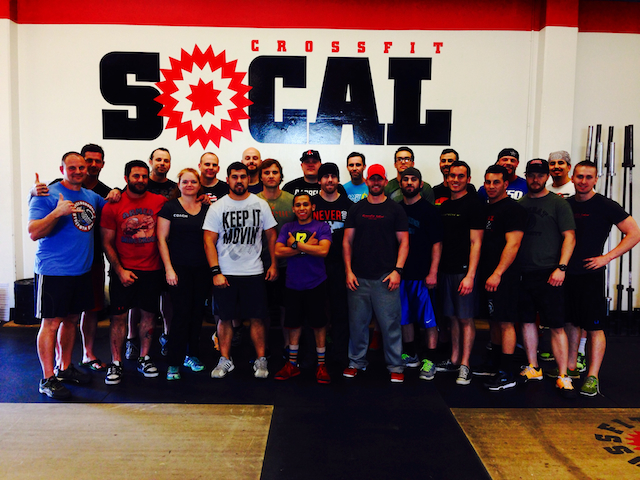 My homie, AJ Roberts, former world record holder from Westside Barbell, hung out with me all weekend & we talked life, lifting and biz. AJ & I have been friends for a long time and it was awesome to kick back over the weekend.
Our weekend Cert closed out with AJ and Brian MacKenzie of CrossFit Endurance coming through for our Mastermind which is how I finish each Underground Strength Coach Certification.
Early Monday morning I hopped on a jet and flew from San Diego to LA. It was a 23 minute flight and the Jet stayed low and cruised right over the Pacific the entire time. I am not a fan of flying but this was a beautiful sight.
Next up, a quick 57 minute flight from LA to Sacramento to meet my west coast homie, Mark "Smelly" Bell.
I'm not sure that there is a nicer guy on the planet than Smelly.
He is ALL heart and let me stay at his home for 2 days as we filmed, recorded podcasts, trained and talked life.
We also reenacted our scene from Predator that we showed Arnold back in the day. Originally, the Predator hand shake was supposed to be Smelly and I, but somehow Arnold and Carl Weathers got the role. We've both moved on to bigger and better things since then, but if you compare the 2 videos below, you'll see ours is clearly better!
[youtube width="640" height="360"]http://www.youtube.com/watch?v=10PtNNyuxJE[/youtube]
Our acting skills have declined slightly since the 80s but if you see the video below, you can see we still "got it"!
[youtube width="640" height="360"]http://www.youtube.com/watch?v=y3A1ocyriJ8[/youtube]
This trip was a blend of me spending time with a great friend and us getting a lot of work done. We recorded an episode for Smelly's PowerCast and then we recorded an episode of STRONGCast as well.
On my final day in Sacramento Smelly brought me to his gym, Super Training Gym, part of Midtown Strength & Conditioning which may very well be the coolest damn gym I've ever seen. I've got a full video tour of the gym so stay tuned for that.
Here is footage from our Deadlift session on my final day at Super Training Gym. Wait till you see these monsters KILLING the weights. Makes me look like a weakling which was GREAT motivation to take things to the next level.
[youtube width="640" height="360"]http://www.youtube.com/watch?v=5WN_XKZ1F_Q[/youtube]
This training session and seeing the various groups attacking their workouts at Super Training Gym fired me up BIG time.
It reminded of the importance of 6 Critical Components:
- GREAT Training Partners
- The Importance of Gym Atmosphere
- The Importance of Surrounding Yourself with Stronger People
- Be Aggressive When You Train
- Getting Feedback On Your Lifting Technique
- Training to Be a Bad Mother F**ker
I've been traveling a lot the past few months and I am psyched to lay low and be back in NJ. The travels definitely pushed me out of my comfort zone and nothing is better than being around my family and everyone at The Underground Strength Gym.
But, traveling and expanding into new territory for learning, for business and for life are necessary at least some of the time.
I'm back home as a better Coach and a better Person! After 25 years of lifting I am still learning and still improving.
If you ain't learning then you ain't living!
Please drop your comments / questions below.
If you enjoyed this post, hook a brotha up & Share this with your friends and colleagues.
Live The Code
--Z--
Resources To Dominate In AND Out of The Gym
The Underground Strength Coach Certification
Best Selling Course: Bodyweight Bodybuilding
(Visited 74 times, 1 visits today)