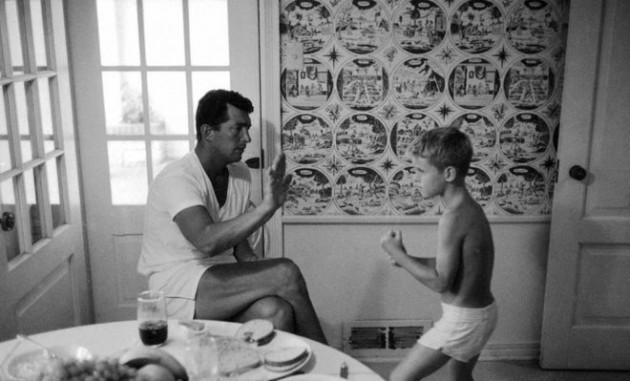 Sometimes I feel my heart actually hurt.
It actually, truly does ache. This September will be the FIRST year that BOTH of my kids will be in school full time. Since they've been born, I've been used to them knocking on my door, climbing through my office window, shooting me with nerf guns while being interviewed and spending amazing times with my kids.
You've likely seen my fishing videos on Instagram with my son as well, like this one (NOTE: My son has the BEST laugh in the world).
I've found ways to do things WITH my kids rather than being super productive and sending them to day care or running to Starbucks everyday.
I am glad I chose that way and glad my wife helped me understand how fast time passes. She is right.
Here is footage of our recent morning workout together.....
[youtube width="640" height="360"]https://www.youtube.com/watch?v=NG_V05mpQa0[/youtube]
It's great to spend time together. Your kids see what you do, how you do it and they learn from your ways.
Being strong inspires them to be strong. Everything you do teaches your kids the way to be, because they don't know, it is up to you to show them how.
Eat crappy foods, gossip behind people's backs, being lazy, etc - ALL these things can teach them how to live.
Or, you can eat strong & healthy foods, take them to farmers markets to buy healthy foods, show them how to support local farmers, be kind to people, don't gossip about others, make healthy lifestyle habits and more.
This young generation has the ability to grow up weak and lost or they can grow into strong, healthy, self sufficient men and women.
The choice is up to US, as parents.
I'd love to hear your feedback / comments on helping your kids and this younger generation to grow up strong AND with great ethics.
Live The Code 365
--Z--
(Visited 470 times, 1 visits today)