I am NOT an Olympic Lifter so don't cry over my shitty power clean technique.
The mere fact that you are about to be ripping weights off the ground and throwing it overhead counts BIG time.
Check this Vid, Kids....
After you warm up, get a light weight on the bar, for me, I stayed at 135 lbs.
Perform the following reps: 2, 3, 5, 8, 10, 8, 5, 3, 2
Rest periods were 1 minute maximum, on the lower rep sets I rested 30 seconds.
This workout busted me up REAL Nice 🙂
Back in the day, the test of a Man's Strength was how much weight he was able to rip off the ground and lock out overhead. Today, the question is always "How much can you Bench?"
BOTH are great movements, but if I'm looking for all around strength and power you can NOT beat ripping objects off the ground and pressing them overhead.
You can even try an ALL OVERHEAD workout, where you hit 5 - 10 reps of a clean and press with countless objects: stones, sandbags, 1 kettlebell, double kettlebells, barbell, swiss bar, log bar, dumbbell, 2 dumbbells, anvil, etc.
Coach Ethan Reeve had a similar workout as he trained for wrestling through college and become a 2 time all American. You can hear all about his past and present methods that have influenced me as well as how other greats have influenced me.
Click HERE to see what I mean.
Peace!
--Z--
Jack Up Your I Pod and Get Yourself JACKED UP!!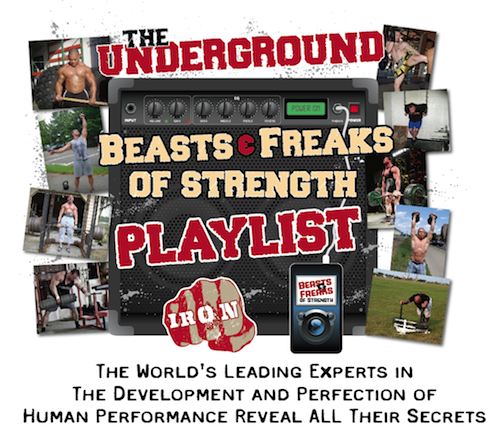 (Visited 78 times, 5 visits today)