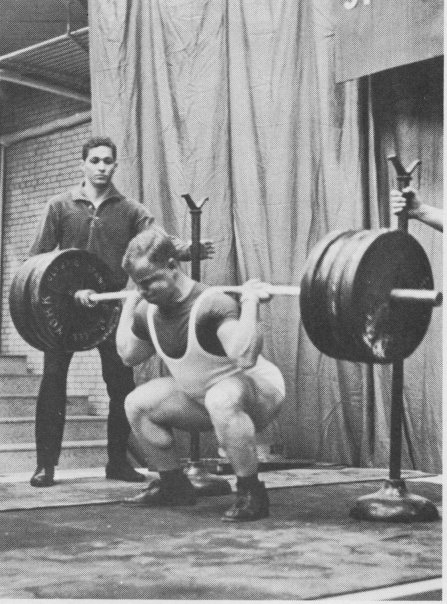 Walk into a typical high school weight room and you'll see a 1 rep max test on the squat every month.
Typically, you'll see kids hitting 315 to 495 on the squat. Kids that weigh 185 lbs are doing this, some weight 135 lbs and squat 315. Amazing.
On the bar is a THICK Pad to cushion the back. The thick pad replaces the need to build up the traps. After all, who needs a set of BIG, thick traps to support the neck and reduce chances of neck injuries while playing football?
Perhaps you'll see a bungee chord to let them know when they've performed a full squat... errrrrr, I mean half squat.
There will be 3 spotters, one on each side and one from behind.
The Coach will stand with a clip board in hand to make sure you broke last month's record.
This is the typical high school weight room, YES, there are some high school weight rooms with great Coaches in there, but they are far and few between.
If my athletes tell me they tested at 405 in the squat then they probably squat 225 - 295 on the bar when at my gym. Maybe. Often times, MUCH less.
Why?
Because full range squats are what I want to see.
The truth is what I expect, brutal honesty is what allows one to TRULY measure gains in strength.
In the weight room, you can't lie to anyone, especially yourself. Same goes for life AND business.
Technique is # 1, slow and steady progression of weights is # 2.
The half squattin', shitty technique is NOT considered a squat. Sorry.
There is NO need for a big ass pad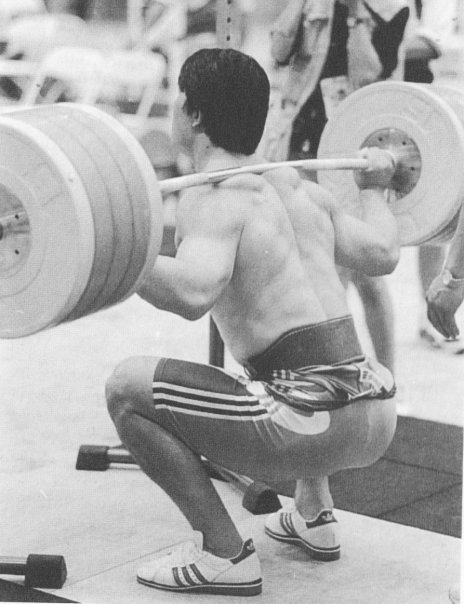 on your back either. Rather than make excuses for the bar hurting your back, you need to build your upper back up with the basics that ALWAYS worked:
- trap bar / straight bar deadlifts
- shrugs
- farmer walks
- 1 Arm DB Rows / Barbell Rows
- Pull Ups of ALL Variations
- Band or Gymnastics Rings for Pull Aparts, Scare Crows & Face Pulls
The full squat is becoming extinct in gyms around the world, just like Dinosaurs, they roamed the earth many moons ago.
Not sure why, but perhaps the thought of being brutally honest with oneself has become too painful in today's generation of "Now, Now, NOW!!!"
Honesty means not moving up in weight until your upper thighs are slightly below parallel.
Honesty means that if your bench is bigger than your squat, ANY extra work needs to be devoted to building up your legs, plain and simple. It hurts the ego to realize your bench is bigger than your squat, unfortunately, I've seen this MANY times. The good news is that building up your squats will help build the rest of the body.... quickly.
Here are a few critical tips for squatting properly and getting set under the bar properly:
1) Get psyched before you get under the bar. If you're unsure or scared about the weight you see on the bar you're going to get buried alive. Crank some hardcore music and get your mind in the right place. I often times play a movie in my mind, where I can literally see myself squatting the weight up and down with ease before I even perform the physical feat!
2) Set your hands on the bar evenly. Do NOT be a half asser and pay no attention to where your hands go on the bar. Each hand should be on the same spot on the bar.Nothing should be uneven.
3) Grip the bar like you're trying to crush the bar to dust in your hands. The tighter your grip the tighter your entire body will become. When squatting, it's NOT just leg work, it's your entire body.
4) Next, squeeze your shoulder blades together, pull your elbows down, arch your back and get under the bar, setting the bar in the middle of your traps. Your BIG traps should be raised up, providing a "shelf" for the bar to sit upon. If you ain't got BIG traps then follow my tips below and jack those Bad Boys UP.
5) Set your feet shoulder width apart or slightly wider. Inhale with a BIG breath and HOLD your breath to stabilize your torso. Squat the weight up and take ONE step back with each foot if you're in a power rack. If you're in a squat rack, ONLY take enough steps back to clear the rack.
6) Readjust the width of your feet if necessary, I prefer a slightly wider than shoulder width stance when squatting without a box. With a box I vary my foot stance.
7) Inhale a BIG breath and hold your breath before you squat down. Go down slow and low, aiming to get your upper thighs to parallel or slightly below. Blast UP explosively. Do NOT breath out on the up phase. Hold your breath during the entire rep to remain tense.
8) After each rep, take another DEEP breath and repeat. Do NOT lose tension in your body. Keep the back arched, shoulder blades squeezed tightly together and your entire body tight as all hell.
If you are having trouble gaining weight or packing on muscle, get busy with squats every week.
Eat like a Mack Truck, protein AND carbs at every meals, NOT just post workout.
Those who can't pack on muscle are devoid of a few critical things:
1) Not training hard enough
2) Not training heavy enough / breaking records
3) Not eating enough
4) Not eating enough QUALITY nutrition (get rid of the empty calories that won't help you build a powerful, rugged physique).
5) Consistency
6) Mental Toughness
The truth will set you free, so if I just called you out then you KNOW what you need to start doing.
You can get started today by throwing some weight on that bar and squatting DEEP.
In Strength,
--Z--
Best Selling Underground Strength Resources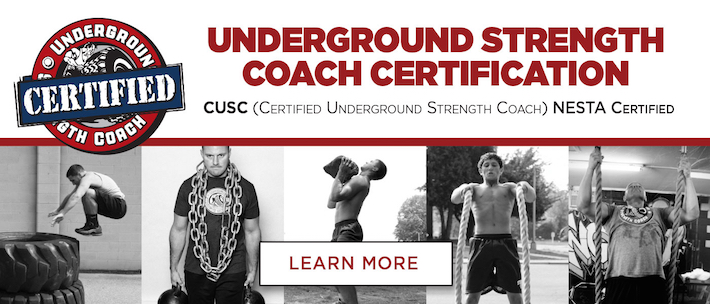 The Underground Strength Coach Cert
The Gladiator Experiment on Kindle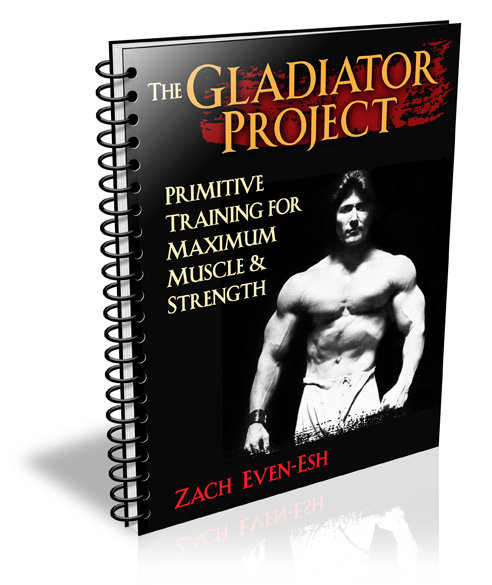 (Visited 1,912 times, 16 visits today)