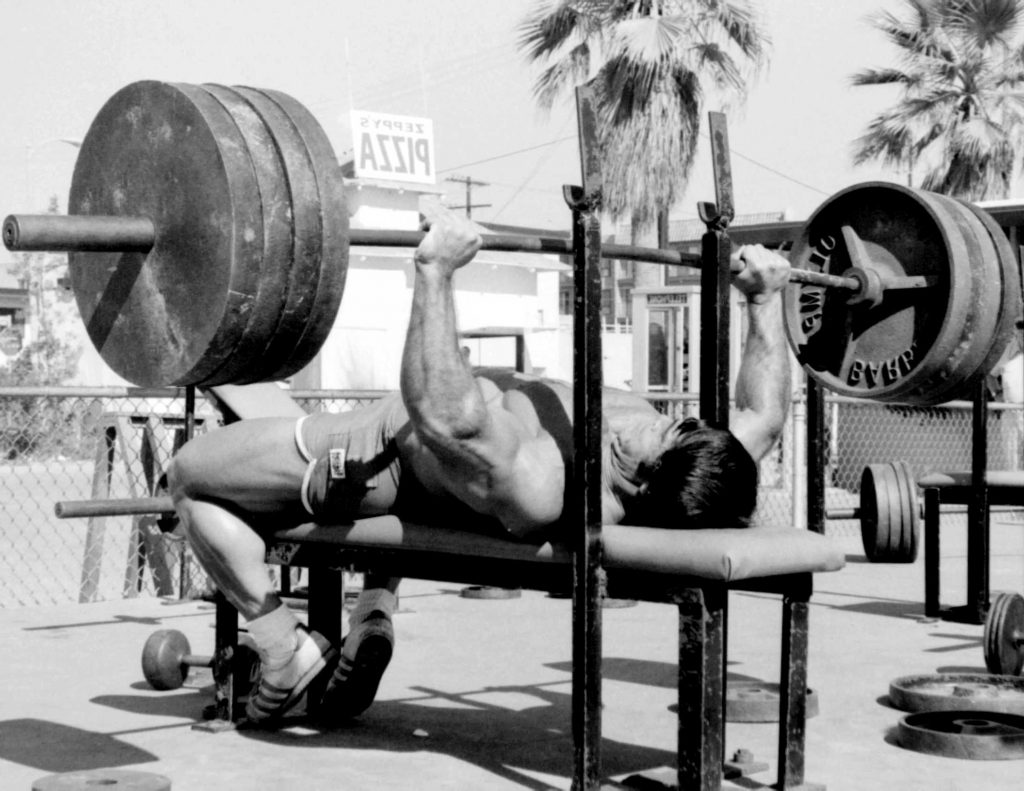 [youtube width="640" height="360"]http://www.youtube.com/watch?v=fz6qKsWVA7U[/youtube]
I train a high school Football Player / Wrestler who broke his hand / wrist in 8th grade. Now, he's a sophomore and strong as hell (naturally :).
After his hand and wrist were fixed via surgery, it wasn't quite fixed. Ironic, right?
Benching and holding horizontal weights in the hands is tough, the wrist deviates big time & causes pain no matter how strong we work the hands, wrist, grip, etc. Neutral grip barbells and dumbbells feel somewhat better and stronger.
But, when it comes to snatching a 80 lb Kettlebell, flipping a 450 lb tire, farmer walks 185 lbs each hand, dragging sleds.....
He's an ass kicker.
Clean and press double 70s, BOOM. Legit, powerful and explosive.
The question arises about the bench press... naturally, as a high school Football player, this will happen.
Your Football Coach says ya gotta do it, even if it means your hand will break at the wrist, or the bar comes down crooked, or it forces one side to work harder than the other & destroys your shoulders.....
Your buddies say, "Ya gotta bench, dude."
What do I say about the bench press for athletes?
Who Cares.
I am more impressed and confident with the athlete who can snatch an 80 and 88 lb kettlebell at a bodyweight of 175 lbs, farmer walk more than his own bodyweight in each hand, deadlift more than 2 x bodyweight and can run fast as hell coupled with mental toughness.
The ability to climb rope, rip through 450 and 600 lb tire flips, drag, push and pull sleds at high intensity.... this is where it counts. The mind and body must dig deep to stay strong and remain explosive.
It reminds me of the old training footage Dr. Ken was using to train Football players, although not pretty and the form was quite wild, these guys were prepared for WAR on the field, you could see it....
[youtube width="640" height="360"]http://www.youtube.com/watch?v=dvyr56XGHrQ[/youtube]
I have had many big benchers walk through these doors who couldn't make it through The Underground warm up... Football is a sport of battle. The ability to bench heavy isn't what counts, it's ALL about the performance on the field.
Having strong and explosive horizontal pushing power is critical in Football but we achieve this through movements aside from the bench press.
- med ball throws
- neutral grip push ups on rings / dumbbells with added weight (chains or vests)
- explosive push ups
The list goes on and on. The bottom line is we wanna help athletes and tactical men / ladies be prepared for battle in the physical AND mental sense.
The bench press doesn't matter too much.....
What are your thoughts? Drop a comment and let us know.
Mission: Agile, Mobile & Hostile
Live The Code 365,

--Z--
Bodyweight Bodybuilding -

Details HERE
(Visited 3,246 times, 34 visits today)