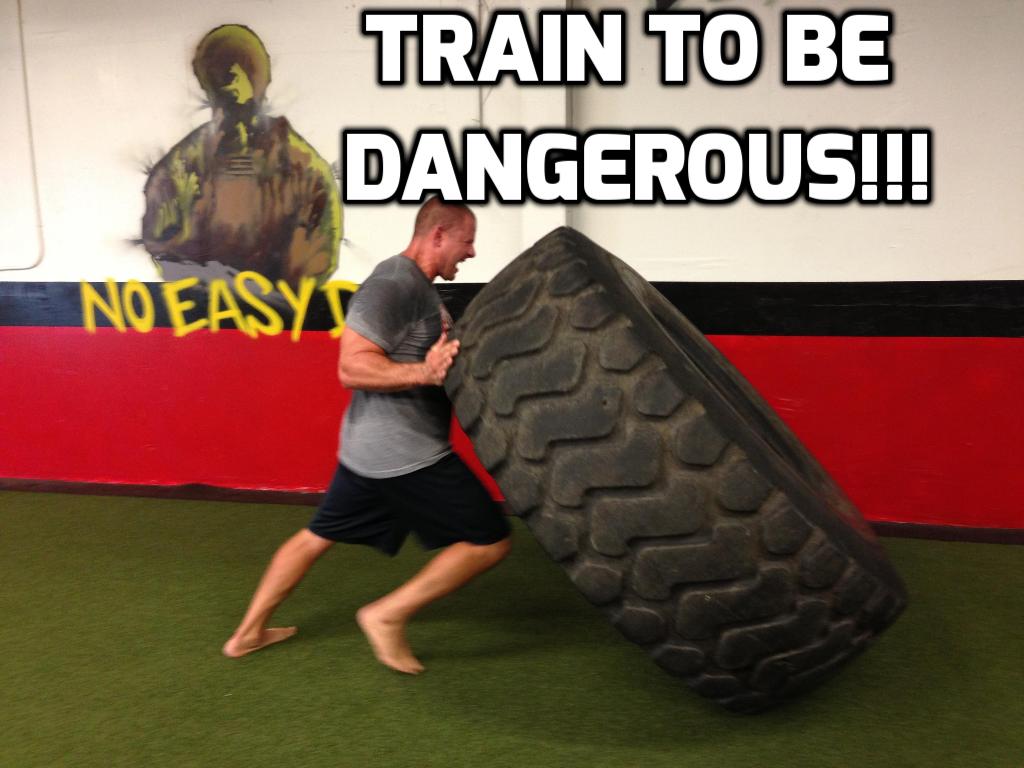 STRONG Life Podcast Episode 105 - Training to Be Dangerous & Why Convenience Is The Enemy.
This episode comes to you from a question that came in from a Strength Coach who attended a business seminar I held some 6 or 7 years ago.
With my fires charging, I had just handed in my key after clearing out and moving the FIRST ever Underground Strength Gym.
It brought to me many memories of the Savages we worked with at The Underground.
Here's what I cover inside this 25 minute, power packed episode:
- Why you MUST train to be Dangerous.
- Why Convenience Destroys Your Success.
- The 1 Thing you Must NEVER Stop Doing.
- Training for Appearance vs Performance or BOTH?
- The Story of the Disappearing Sandbags.
- Weak VS Strong in both Mind AND Body Explained.
- Convenience VS Excellence & how this can change your life for better or worse.
- Stand for Something or Fall for Anything.
- Stories from my Days as a Physical Education Teacher; How & Why I almost dropped out of the teaching certification in college?
- Your Life is NOT that Hard.
- NEVER ask Zach this 1 Questions for the Rest of My Life :)!
- The story of Mark who trained on a Friday evening when the gym was closed and How this relates to The Relentless Pursuit of Excellence?
- What is the common trait among our most successful athletes vs those who live closest to the gym?
- Why we Need TOUGHER Coaches & TOUGHER People.
- Get Comfortable Being UNcomfortable.
- The Answers are in front of you at http://ZachEven-Esh.com (Read the site, search all through the site)
- To be Strong, to be Successful, to be a Savage, you need to do These things?
Enjoy the episode and then OWN the day.
Punch your excuses in the face.
Thanks to http://IntekStrength.com for supporting The Underground Strength Gym and The STRONG Life Podcast.
"Pain is Not my Enemy, It is My Call to Greatness."
- Henry Rollins
STRONG Life Resources
The Underground Strength Newsletter
The Encyclopedia of Underground Strength & Conditioning
The Underground Strength Coach Certification
Bodyweight Bodybuilding Training System
(Visited 156 times, 1 visits today)