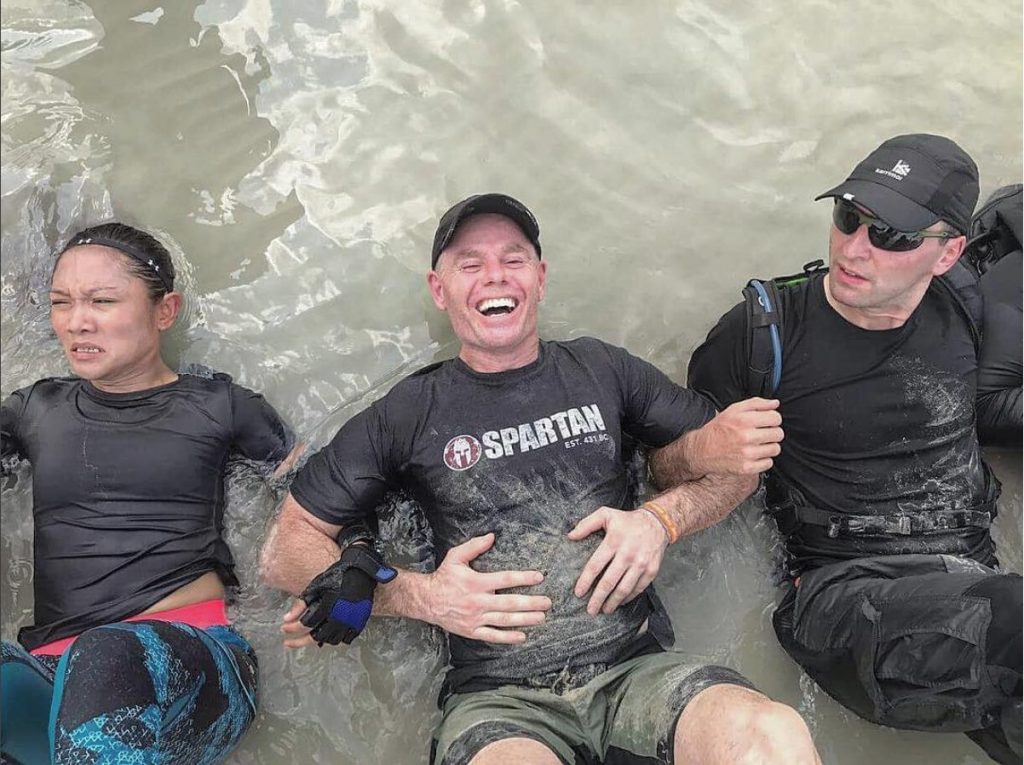 STRONG Life Episode 111 with my man Joe DeSena, SPARTAN Race CEO.
As always, chatting with Joe is inspiring to another level and then some!
Joe was in Tokyo while I was in NJ during this call. Before we got to recording Joe was telling me about the Japanese wrestling culture, how they all train for 5-6 hours a day and how  the girls are VERY tough.
Joe always has his wheels turning so he discussed getting a documentary and we moved forward by connecting him with a film producer immediately.
SPEED of Action is crucial if you want more Success in your life.
Once we got to recording, here's what happened.....
In this episode we discuss our favorite topics:
- Being "Successful". Success is a very general term but we discuss concrete ways to help you move forward in all areas of your life (Work, Relationships, Fitness, Health &More)
- The common traits Joe has found in tough, happy people.
- The movie on NETFLIX that Joe and I recently watched that you HAVE to watch.
- What is 1 BIG piece of advice Joe has for ALL entrepreneurs.
- If Joe was a Strength Coach / Trainer, what would he do to grow his business?
- What did Joe do to grow his pool cleaning business to 700 clients?
- Joe discusses the ability to get Tough even if you've always lived a comfortable life.
- What is Joe's next BIG Fitness Goal?
- What is Joe's BIG Life Goal that he wants to accomplish?
- Throwing phones off bridges & moving onward? Can we REALLY do this?
- Joe's thoughts on planning a business, traveling, leveraging your money & experiencing Life
- The difference between a job and a business and WHAT type of lifestyle are you truly ready for?
"Extreme Success Comes Through Extreme Sacrifice"
That is a Great quote I picked up from Joe during our STRONG Life Podcast.
To connect with Joe, please see the resources below:
Spartan UP Podcast on iTunes & YouTube
https://twitter.com/realJoeDesena
Movies we Discussed:
Happy People: A Year In The Taiga
BIG Thanks for supporting The STRONG Life Podcast.
Our 1 and only Sponsor is http://IntekStrength.com
Use Code zach100 for 10% off.
STRONG Life Resources are best found by being part of our AWESOME STRONG Life Journal/ It's FREE and you can sign up Here:
https://zacheven-esh.com/start-here
Invite 1 friend to listen to this Podcast and please take 1 minute to leave us a review on iTunes.
Thank YOU!
Live The Code 365
Z
(Visited 155 times, 2 visits today)