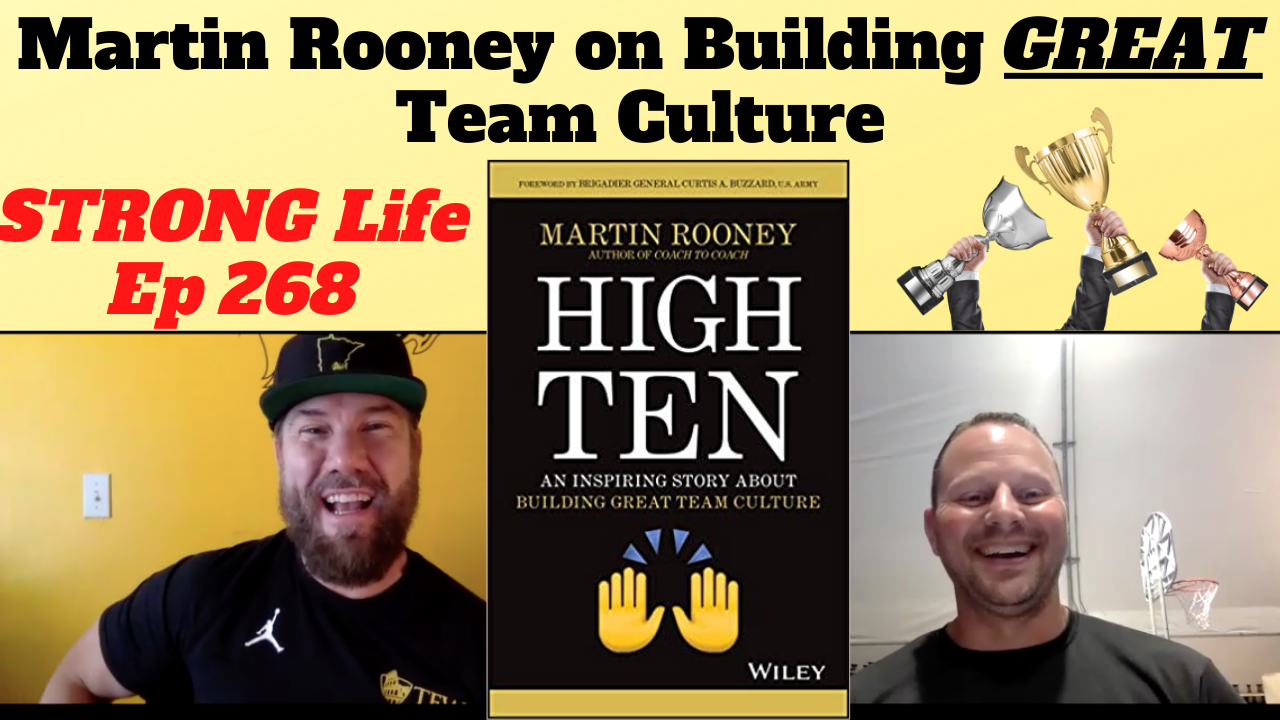 STRONG Life Podcast ep 268 with veteran guest, Martin Rooney.
Martin always brings the thunder and as expected, I walked away fired up and enlightened to be a better coach and a better HUMAN.
This was GREAT timing for a few reasons that are crucial to you and me.
As a Coach in NJ and much of the USA, the restrictions have been lifted and sports will be going full tilt this year. My off season / Summer strength & conditioning at my school began today. School ended yesterday so we wasted NO time.
Another reason is as a Dad of 2 kids who are serious athletes, I am always intrigued as to how I can better communicate with their coaches. I need to gift these books to other coaches, that is for sure.
Martin and I discuss the following topics:
Being a GREAT vs a Good Coach
Building and developing leaders on a team, even if they are NOT the best or "natural" born leaders
Building Culture at work, on a team, in your family and anywhere else
Guest visit from my buddy who has been coaching Football for 25+ years where he discusses the traits and commonalities of the best players and teams he has coached
Please enjoy and leave a 5 star review on Apple.
BIG thank you to all who support the show.
Brought to you by

Sorinex.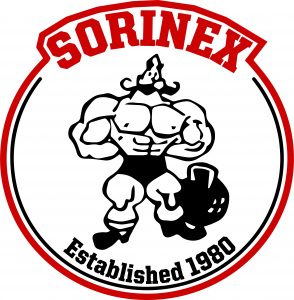 Martin is doing a special bonus for his book, High Ten.
Purchase 3 Copies and then send Martin the receipt to Martin@CoachingGreatness.com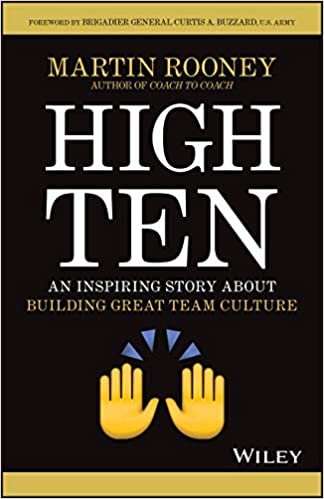 ---
Resources
Zach's FREE Newsletter & Strength Training Courses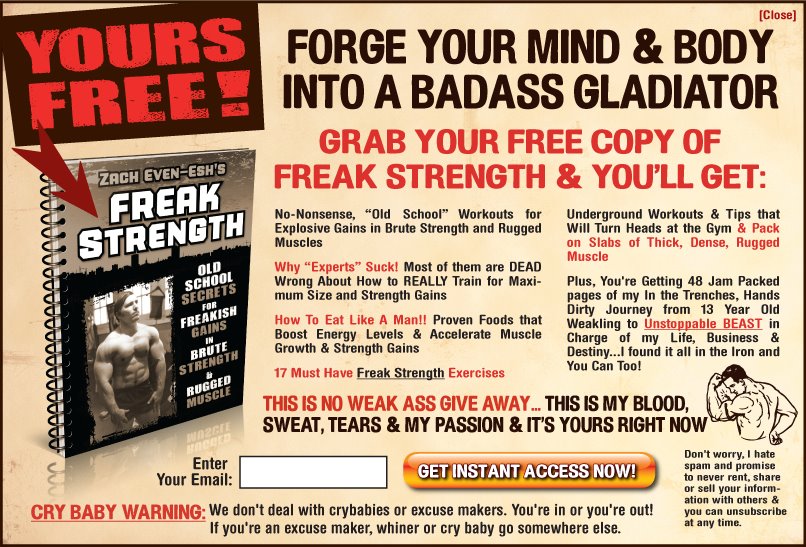 (Visited 253 times, 3 visits today)