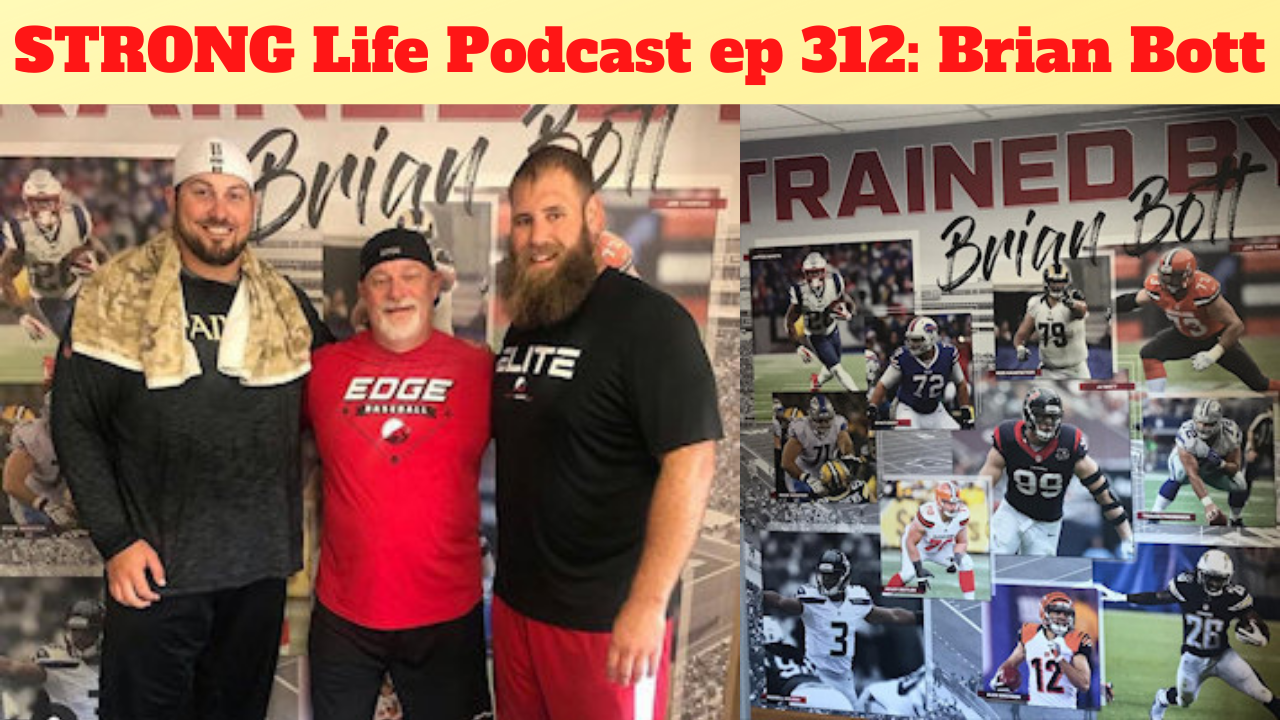 STRONG Life Podcast ep 312 with Brian Bott, owner / founder of Sports AdvantEdge in Wisconsin. 
Brian has over 20 years of experience from both the collegiate sector and the private sector. With multiple locations as well as multiple partnerships with high schools, Brian's company is impacting hundreds if not thousands of athletes every year.
To connect with & learn from Brian:
Get Your Edge Podcast with Brian Bott
Here are just some of the topics we discuss in this episode:
- What was Brian's daily and annual schedule like when he coached at the D1 level at Wisconsin with the Football team
- What is the 5 point checklist Brian and his team focus on with their athletes to support the training and maximize results
- How did the injured Football players train at Wisconsin to help get them back on the field and ready to compete
- The struggles that high school athletes have with understanding the training journey and process
- How Brian started his gym after leaving the college level and then expanded into multiple locations as well as multiple partnerships inside of high schools
- The role of the Strength Coach in relation to technique and coaching athletes
- Common mistakes made by younger Strength & Conditioning Coaches
- Early days of implementing the Conjugate method with Wisconsin Football
- Testing athletes for speed, strength, vertical and more
- The struggles and need to use social media for a strength & conditioning business
- Business tips for Gym Owners / Private Sector Strength Coaches: building a great team, vetting your interns, leadership, organization and choosing the right location for your gym
- "No Rules Training" & Imperfect Training that you don't find inside books

COMING SOON......
The SSPC Online Cert will be open soon!
Registration will open for a few days. Discount Code is on the forum of The Underground Strength Academy.
Stay connected via the newsletter HERE.
(Visited 262 times, 5 visits today)