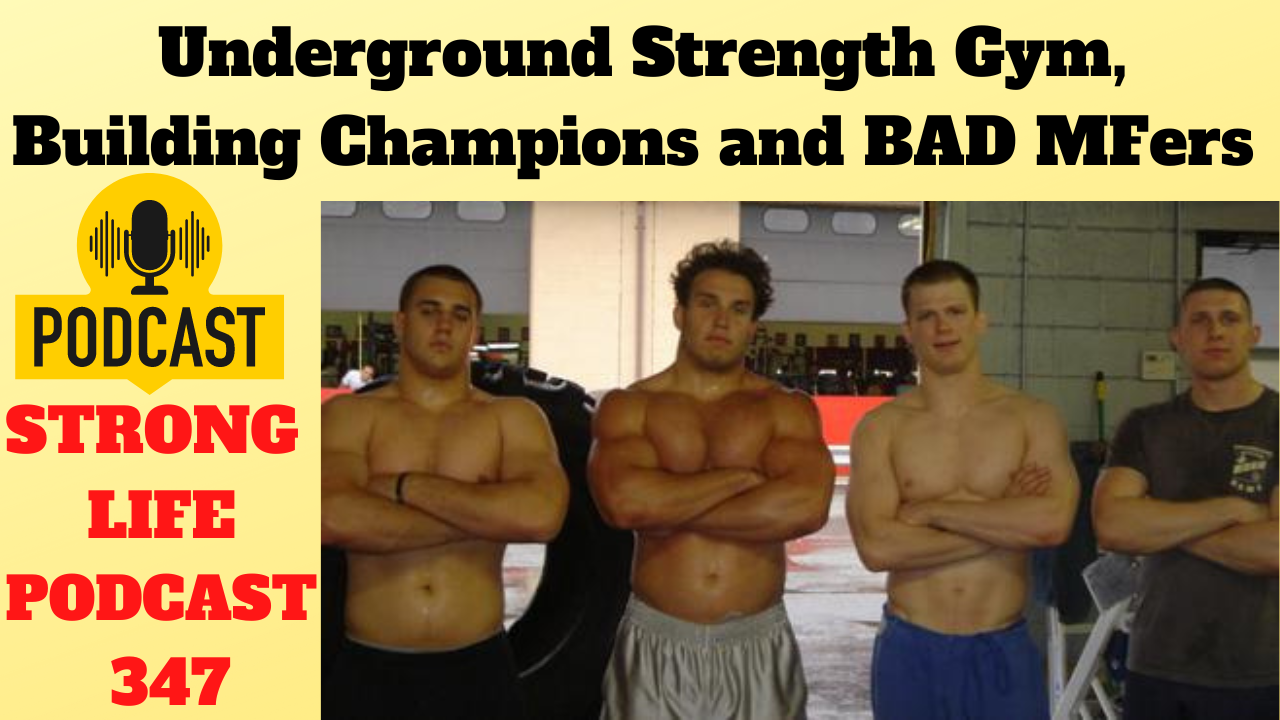 STRONG Life Podcast ep 347 brought to you by https://ZachStrength.com
This was a great conversation I had with Austin Jochum for his podcast and I wanted to share with you here as well. 
In this episode I dig deep into the changes happening in our society, changes at The Underground Strength Gym and the methods that have been used at The Underground to build Winners, Champions and ALL around BAD MFers. 
I also discuss why it is getting more and more difficult to find dedicated, tough athletes as well as why we've all seen a massive decline in all around athlete readiness. 
Listen below and please leave a 5 star review so we can spread the word on The STRONG Life.
Thank you and Enjoy!
Recommended Resources: 
http://UndergroundStrengthCert.com - The USC Cert. Learn the training system that started and continues to evolve at The Underground Strength Gym so you too can Build BAD MFers!
https://UndergroundStrengthCoach.com - The Underground Strength Academy, EST 2005. The Ultimate Resource for Coaches & Strength Athletes with Over 1,000 Videos, Workouts, Training Courses, Seminars on film and much, much more
7 Days FREE INTRO to Training with Zach - Gladiator STRONG
Bodyweight Bodybuilding Training Course - ALL Gain, NO Pain. 
(Visited 158 times, 2 visits today)