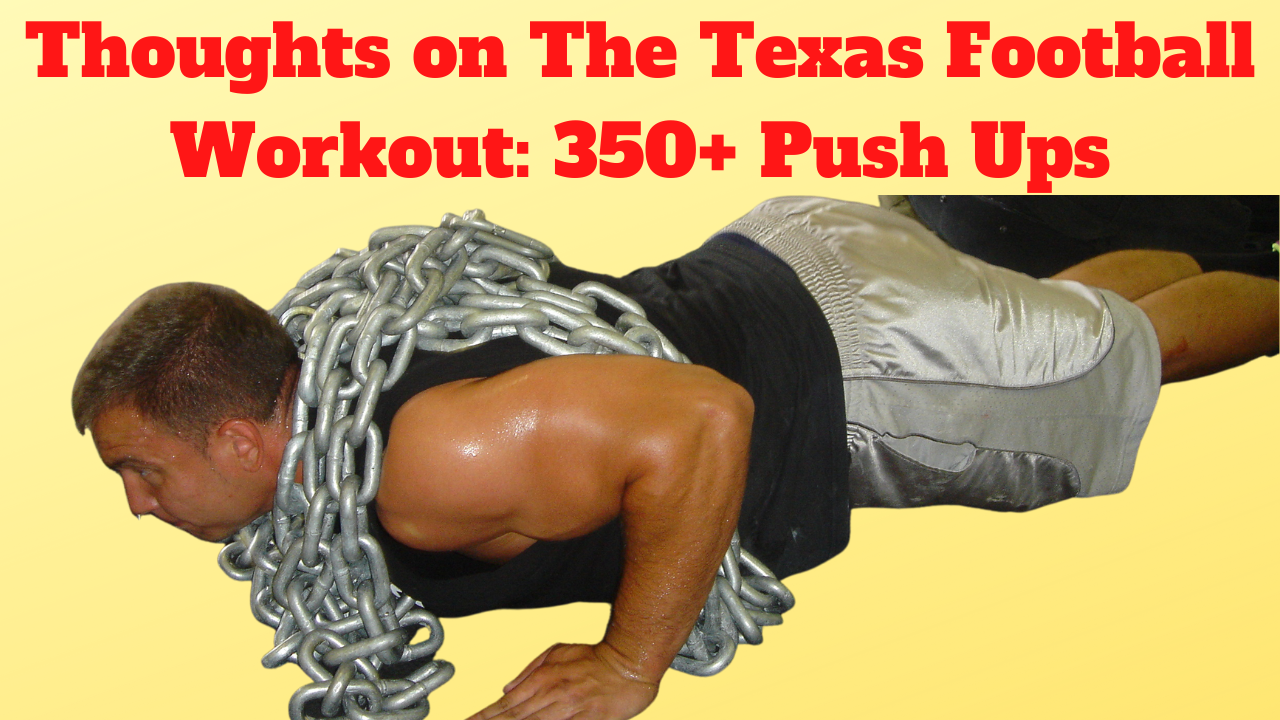 STRONG Life Podcast ep 354 / NJ High School Strength Coach Podcast
In this episode I share my thoughts on The Texas Football Coach & the workout that included 350+ Push Ups during a one hour training session 
Before you comment, I recommend you listen / watch the entire episode so you understand the context behind my feedback.
As I have been saying for a Very LONG time, kids are different today.
We have varsity athletes unable to perform 10 proper push ups and high school freshman who struggle to do ONE push up.
Athletes specialize extremely early in sports and might have a higher level of skill but they lack general physical fitness. This is why we see an over abundance of "rolled ankles". In the 80s and 90s, how many athletes did you know with a "rolled ankle"?
Broken arms and wrists from falling on grass or the basketball court? Yes! Why? Lack of free play, lack of multiple sports in elementary and middle school and lack of STRENGTH.
An age appropriate strength training program implemented by a trained expert builds bone density, tendon and ligament strength.
Instead, we have "business" models for "arm care programs" for Baseball players who can't do 10 push ups and "speed and agility" training for athletes who can't even jump rope.
It's ALL going in the wrong direction.
Listen to this episode and share it with parents of athletes, coaches and school administrators who need to create positions for qualified, educated, experienced and certified Strength Coaches.
Thanks to ALL who leave 5 star reviews! Keep it going!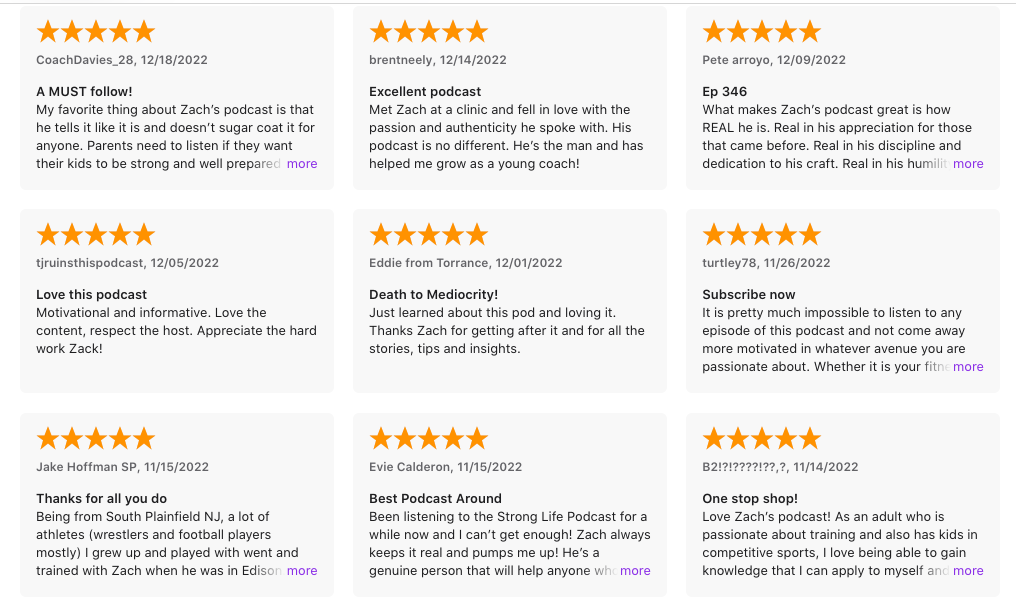 Listen on Apple HERE
Listen on Spotify HERE
RECOMMENDED RESOURCES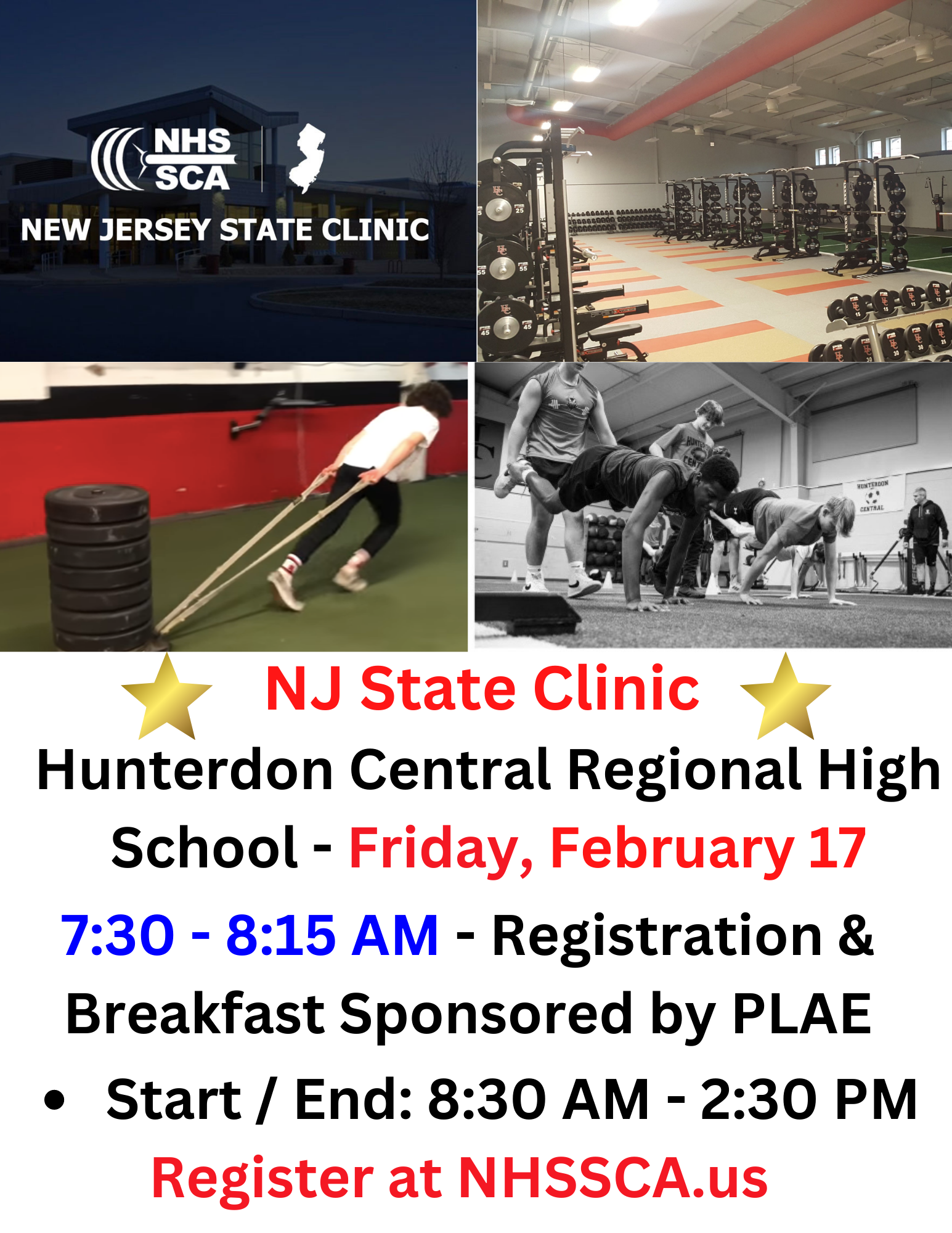 Thank you for leaving a 5 Star Review & Sharing with Friends. These 5 star reviews help us spread the word on our high quality content! You are the driving force behind our Success so thank YOU!
Leave Your 5 Star Review

HERE
(Visited 530 times, 9 visits today)