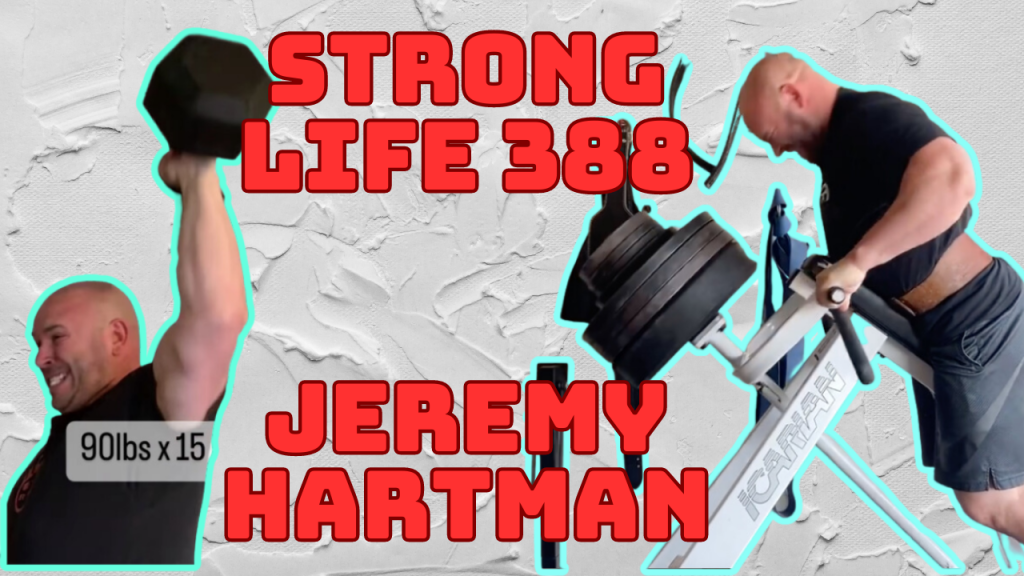 STRONG Life Podcast ep 388 with Jeremy Hartman 
Brought to you by http://ZachStrength.com & http://UndergroundStrengthCert.com 
Connect with Jeremy here:
https://www.instagram.com/hartmanperformance
In this episode with Jeremy Hartman we discuss the following topics:
- Jeremy's background and experiences in learning / beng mentored by the greats on his journey to becoming a World Class Powerlifting Coach
- Building BEAST Athletes in Sports
- Physical Education inspiration from Coach Ethan Reeve
- The intricacies of Building a WINNING Culture in a High School Weight Room
- Learning as a Strength Coach & why this is a LOST Art Form in today's Strength & Conditioning Climate (Lessons learned from Coach Ethan Reeve, Louie Simmons / Westside Barbell and Dick Hartzell)
-  Why Jeremy left a full time high school S&C Position to run his coaching business Both online and out of his 1 1/2 car garage!
This was a super inspiring episode.
The YouTube Video is HERE:
Listen on Apple Podcasts 
Listen on Spotify Podcasts
Thanks to all who listen, review and support the show!
Get your FREE Training Courses at http://ZachStrength.com 
Uncensored, RAW Podcasts go to https://UndergroundStrengthCoach.com 
---
Inside The Underground Strength Academy You Will Find ALL of Zach's Training Courses, Behind the Scenes Video Footage, Excerpts from Certifications and Seminars and UNCENSORED Podcasts.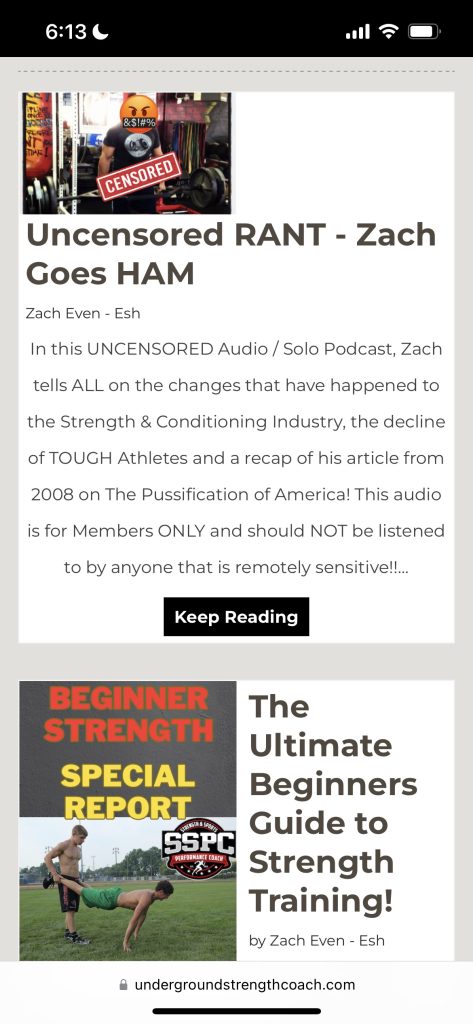 (Visited 39 times, 8 visits today)