The power of bodyweight training has always been evident to me.
I began doing push ups and pull ups on an almost daily basis when I was finishing 8th grade and was 13 1/2 years young.
At age 14 I was doing 20 pull ups with ease and have been doing over 20 pull ups in a row even while weighing 220 lbs.
When in doubt, I go with bodyweight exercises. They never hurt me or make me feel too old. They never make my joints feel like shit either.
Thank you, Sir, may I have another! About 7 or so years ago I tested training 2 days in a row.
I had great success following this program but I also KNOW that things don't work the same 7 years later, especially as your body changes.
I explain this program in this video. Check it out...
I will admit that at age 38, I am for the first time experiencing the "feeling my age" thing.
But, I do NOT cave in and accept ANY weakness, instead, I am changing things in my favor and doing more Bodyweight training is one of those BIG things happening right now.
But, make no mistake about it, Bodyweight training is NOT just for "old guys" or beginners or people working around injuries. No way.
Bodyweight training is serious stuff. The endless possibilities of constantly advancing are exactly that, endless.
It's different than always adding weight to the bar. It's a different challenge and a different feeling of strength, power and control over your own body. Don't knock bodyweight training until you give it a solid commitment.
Let me know your thoughts in the comments below. I love hearing from you!
Live The Code 365.
Z
Calisthenics Mass by Coach Paul Wade
Details HERE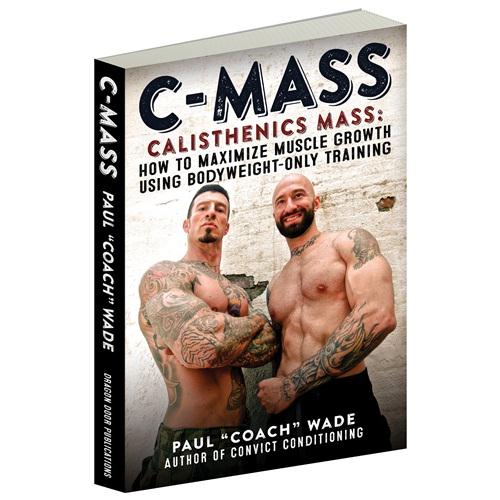 (Visited 366 times, 1 visits today)