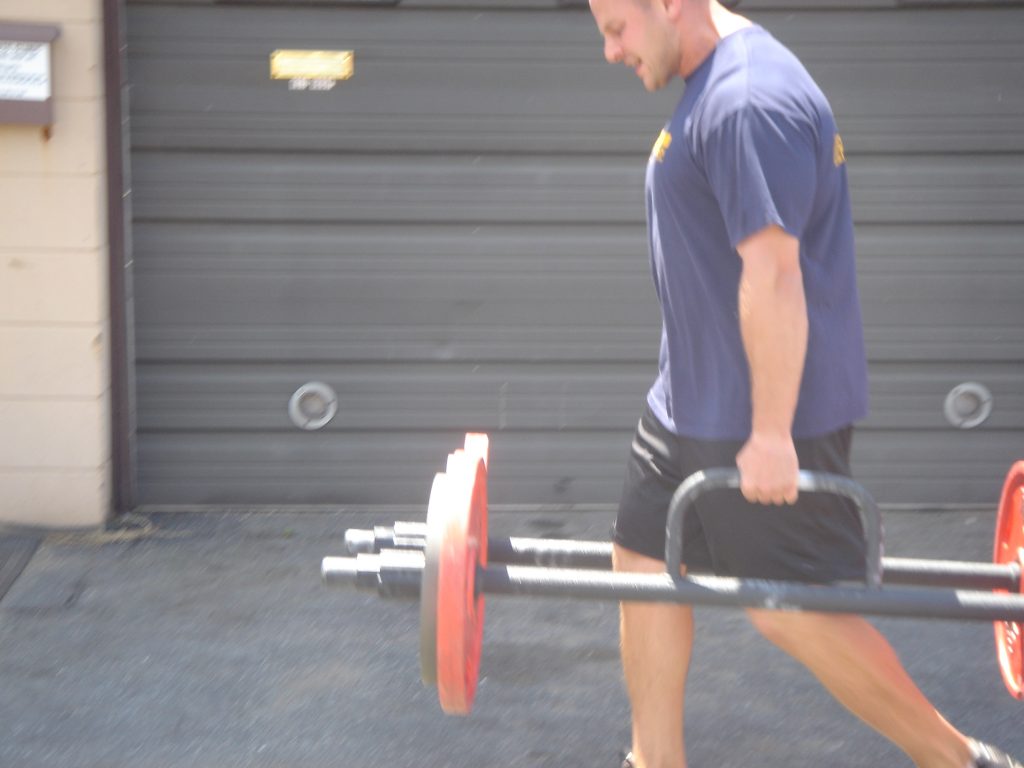 Before I even owned my gym I met up with some guys who were competitive strongmen. I was training out of my garage mostly, here and there going to the local tire yard for some tire flips.....

It was Saturday and it was their day of training events.
I remember getting destroyed with their 220 lb farmer walks and some of their guys jogged with the weight.
I was fired up ​and got chatting with these guys about their programming and made my adjustments.
At the time, my lower body training didn't have a lot of squats believe it or not.
It was tire flips, jumps and sleds.
LOTS of sleds. Sometimes 8-10 sets of 150 ft of sleds.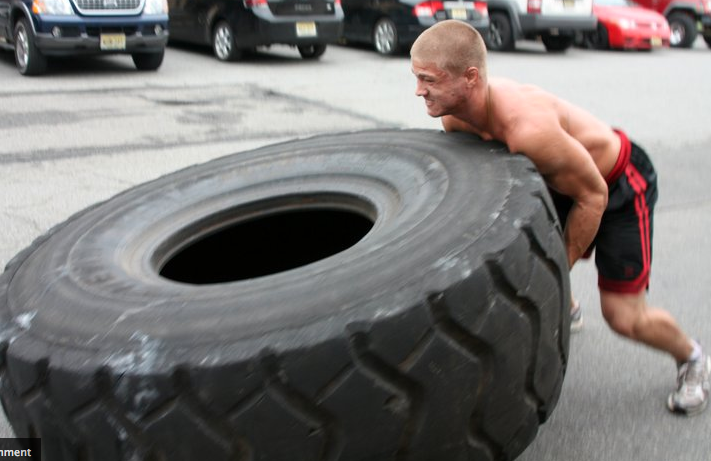 It made sense to me that these guys who squatted a lot were building the foundation.
Your legs CARRY those weights during farmer walks.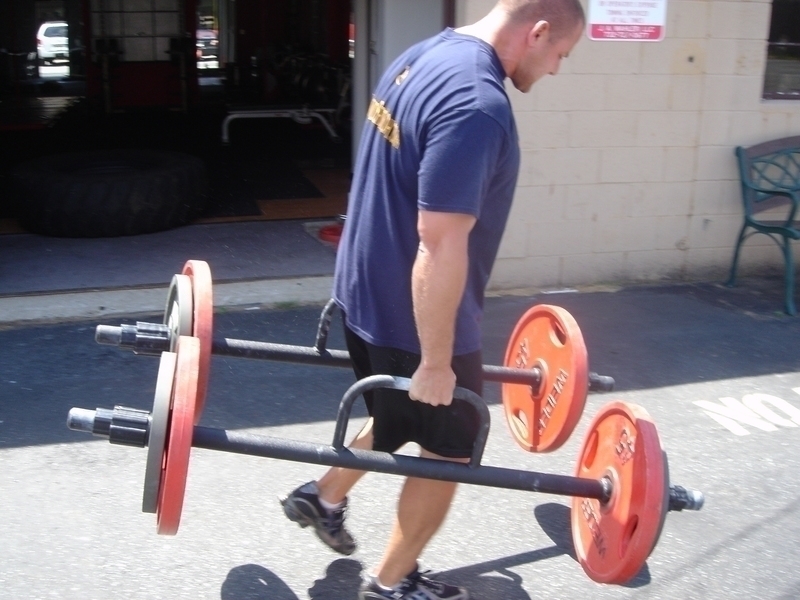 The legs create a stable and strong foundation. You can't deny the fact that you must be able to squat heavy and low. None of this half rep, knees caving, back hunching over crap.
Squats require you to be STRONG ALL Around.
So, I began box squatting 2 x week.
Once heavy, once lighter and for speed.
In 3 weeks I was owning the weight on farmer walks that was throwing me around before.
It goes back to what my high school wrestling coach told me when I saw him doing back and front squats.....
"Wanna Be as Strong as a House, Ya Gotta Build the Foundation"
There are many squat variations nowadays but good ol' back squats on a box or no box are great.
Paused squats for 2-3 seconds in the bottom are awesome.
Much more goes into a great squat than just strong legs.
You need a strong back, strong and stable core, a strong MIND where you don't bail out during the grinding of the rep......
Ya know, I never saw people bail out on Squats until YouTube came along. People fought to make that damn rep, so get your mind right. You do NOT walk under that bar and think maybe I will, maybe I won't.....
I call this The Make the Rep or Die attitude.
Squatting will push You to get inspired to build up your traps so you can easily sit 405 + lbs on your traps.
You get inspired to build a thick back to support the weight. In turn, you begin do heavy rows with barbells and dumbbells. Some old school Yates Rows always served me well.
You get inspired to work your stomach so you develop strength and stability in your trunk. Hanging leg raises, loaded sit up variations off the back extension, suitcase carries and more.
It's pretty awesome and inspiring to find the beauty and power in simplicity.
Wishing you some BIG squats and an awesome weekend.
For those enjoying Memorial Day, let's remember WHY we get to enjoy this day.
Armed Forces, Much Love.
Live The Code 365,
-Z-
Training for Life, Regardless of Your Age, Get After it and Invest in Yourself.

Online Training With Zach. Details HERE.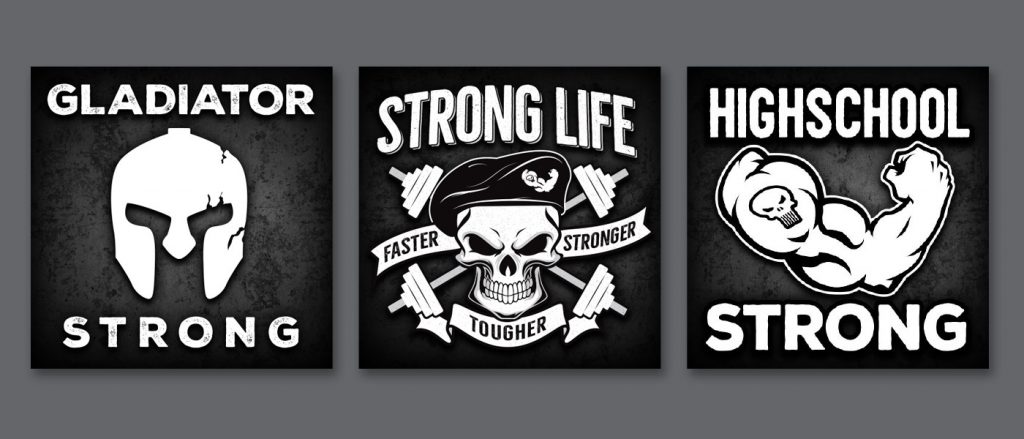 (Visited 2,965 times, 22 visits today)