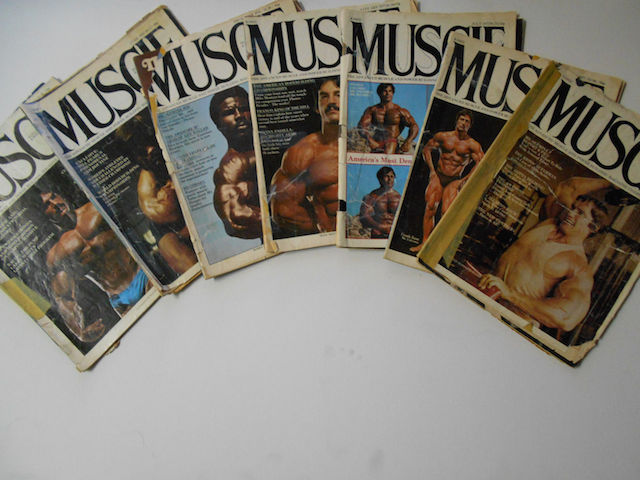 I've Got an AWESOME video for you, and although it is a bit long (12 minutes), these are the books that have shaped and even changed my life....
So, grab some coffee, or a protein shake or maybe some fruit and veggies....but NOT all of them at one sitting!! ha ha
Enjoy this video and drop a comment to add your own "Favorite" list when done!
I'm psyched to hear about your list of favorite strength & conditioning books!
I left a few books out and will have to catch up on them for you soon enough 🙂
Next time I might do my favorite books on mind set, after that, favorite books on business.
If you wanna see those videos give me a "Hells Yea!" in the comments area below and don't forget to add your own list of favorite bodybuilding, sport training, powerlifting and strength training books.
Below are some links to most of the Books I just featured.
All ya gotta do is Click on the book title for more info.
Westside Barbell Book of Methods & Bench Press Workout
Secrets of Russian Sports & Fitness Training
Jim Wendler's 5 3 1: The Simplest & Most Effective Training System for Raw Strength
Supple Leopard by Kelly Starrett
Yuri Verkoshansky's Special Strength Training: Manual for Coaches
And of course, my own book, The Encyclopedia of Underground Strength & Conditioning.
My Encyclopedia is timeless, it will be on book shelves for generations. I KNOW you will love it because I cover MORE than training. As I always say, TRUE strength must transcend the weight room, it must go beyond the numbers of your squat, bench, clean, deadlift, etc.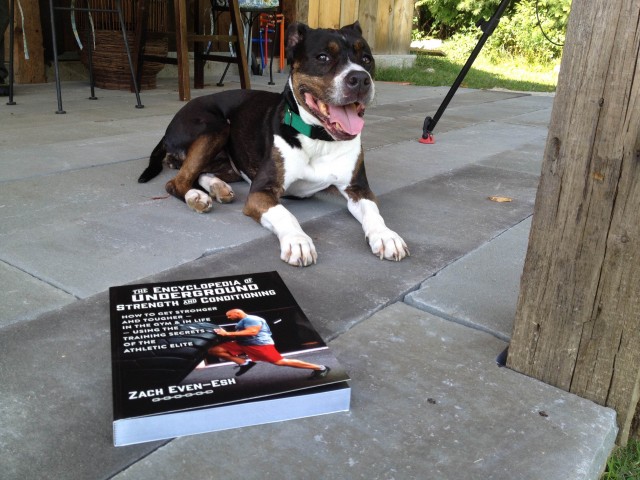 Above, The Encyclopedia of Underground Strength & Conditioning guarded by Joe DeSena's Pit Bull while training at SPARTAN HQ in Pittsfield, Vt.
You can Get my book on Amazon or Dragon Door.
___________________________
More Highly Recommended Books:
- Arnold's Original Encyclopedia of Modern Bodybuilding
- Underground Secrets to Faster Running
Now it's time for you to list your own favorites in the world of muscle building, strength & conditioning.
Drop a comment and add your list...
Peace!
--Z--
Get The Encyclopedia of Underground Strength & Conditioning

HERE
(Visited 555 times, 2 visits today)