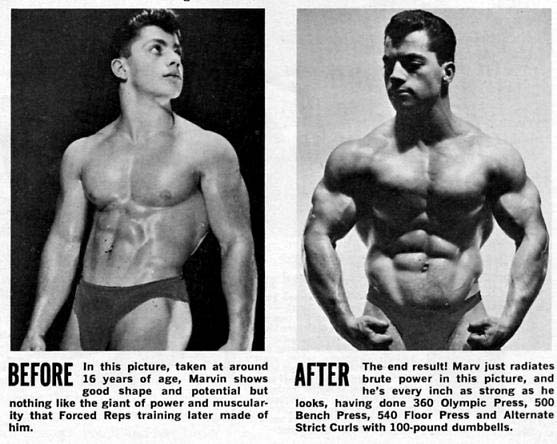 This post was inspired from my time spent reading the old books of bodybuilding where the greats from the 50s, 60s and 70s spoke often about all the high rep bodyweight training they did.
Hundreds of sit ups and crunches every training session.
100 Pull Ups on back day / back workouts.
100 Push Ups for the warm up.
These men from back in the day had physiques that were carved from stone. They had what many call today as "functional strength".
Many of these men worked manual labor jobs by day so they trained at 5 AM or 6 PM after work.
There was a certain element of mental toughness and dedication that I don't see enough of today.
Marvin Eder, one of the greats truly inspired me with his record breaking feats of strength not just with bodyweight exercises but also with free weights.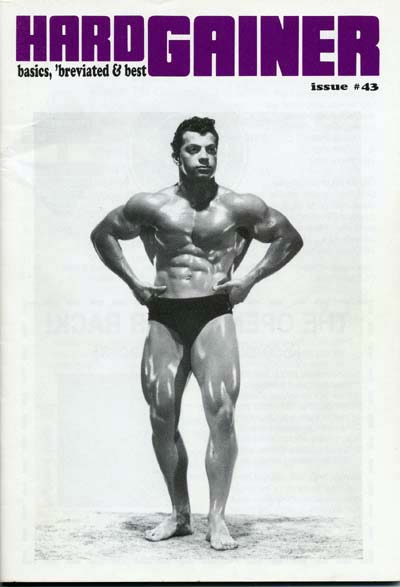 The inspiration and knowledge from these old school strength & bodybuilding greats taught me to respect Bodyweight Training to a much greater level.
I learned this when I was 14.
The Summer before sophomore year in high school I spent a month in Israel with my Grandparents. Because there was no gym in the area, I would jog to the elementary school every other day and do 20 sets of mixed grip pull ups.
I built up so that the first set was always 20 reps of chin ups.
I would perform 10 sets with an overhand grip.
Then, 10 sets with mixed grips.
I was able to do 25+ pull ups on the regular by Sophomore year in high school.
By mid mid 30s, my body felt banged up from all the heavy lifting and years spent in wrestling. I went on a 6 month Bodyweight Bodybuilding ONLY program and never felt better.
For the serious lifters out there, you understand how it feels to be addicted to lifting heavy and how it is a mental thing, not just a physical thing.
You know the constant heavy lifting will beat up the joints but you love the challenge and feeling of heavy iron that you keep pushing, regardless!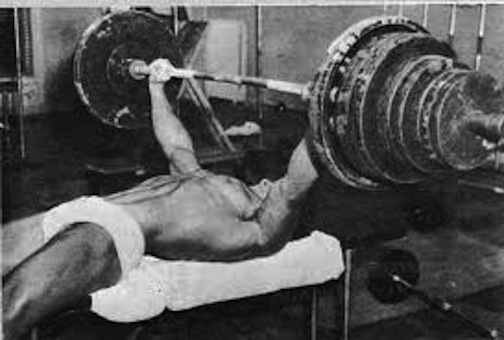 Above, Marvin Eder Benching..... HEAVY, as always!
Back when I was a young teenager, the ONE book I kept reading over and over and OVER again was Arnold's Encyclopedia of Modern Bodybuilding.
My Grandfather bought this book for my brother and I in Israel. I STILL have that copy and it's falling apart but it has a deep meaning to me so I will never let that book go.
And although Arnold was a Mr. Olympia and ALL his buddies from The Golden Era were the world's top bodybuilders, a LARGE part of their workouts included bodyweight training, especially for upper body training.
There were stories of Arnold and his training partners doing these tough, intense high volume bodyweight workouts such as:
- ONLY Pull Ups for Back workouts until their hands could no longer hold onto the pull up bar: overhand, underhand, close grip, behind the head, weighted....
They would do 30-50 total sets of pull ups and THAT was their back workout.
Most people today do a few half rep pull ups and call it a day. Where's the TOUGHNESS!?!?!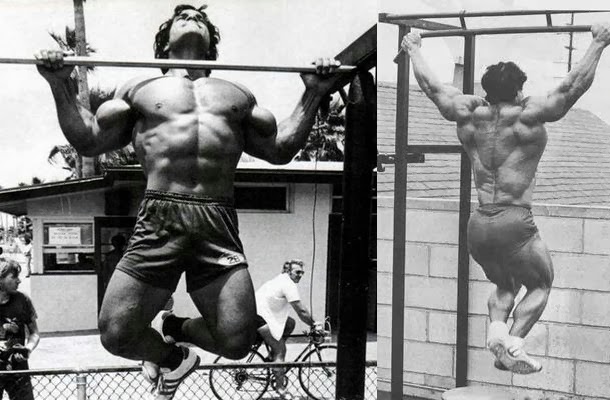 - Finishing chest workouts with high rep push ups to failure, then high rep dips to failure.
- Irvin "Zabo" Koszewski (originally from NJ) would do 500 sit ups on a daily basis. I met him in my early 20s when I spent 2 weeks in California and I visited Venice every day! I planned on moving there back in the day because I was so in love with bodybuilding. Certainly, Bodybuilding has changed dramatically since the mid 90s, not in a good way either.
- Arnold spoke about Performing extended range of motion push ups with feet elevated and hands placed on chairs to stretch between the chairs (I actually did these before my first bodybuilding show because I was so enthralled in Arnold's book! ha ha)
- Performing high rep dips at the end of chest workouts OR adding very heavy weights to Dips to build upper strength and muscle mass.
There were also PRE Golden Era greats such as Marvin Eder, known for his awe-inspiring upper body strength,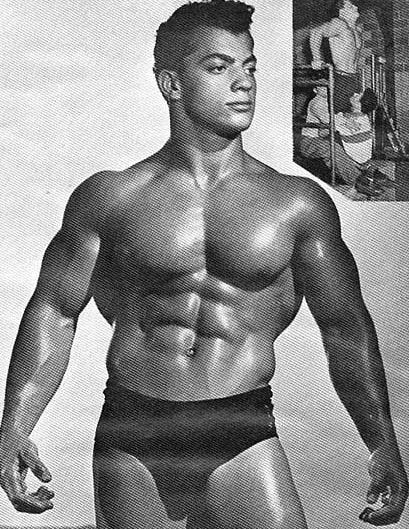 contributed from his love for doing dips, sometimes with body weight alone, other times with LOTS of extra weight strapped around his waist.
Check the pic to your right, Marvin is dipping with two dudes hanging on his legs!
When Marvin was asked how many dips he could do, his answer, "ALL Day!"
Here are some details on Marvin Eder in case you've never read up on this Golden Era Bodybuilding BEAST....
By the way, I ALWAYS felt I was a throwback in the world of bodybuilding / strength & conditioning, even when I was a kid, I gravitated towards reading the older books on bodybuilding rather than the modern day books.
My favorite photos were always the old black & white photos of The Golden Era Bodybuilders, they inspired me every time I looked at them. The saying of a picture is worth 1,000 words rings true for those photos.
When I saw the photos of The golden era bodybuilders hanging out on the beach, pumping iron at Gold's Venice and having a GREAT time, it made me wish I could step into a time machine...
I digress.... sorry, on to my story...ha ha

Marvin Eder had 19-inch arms at a bodyweight of 198.
He could bench 510, squat 550 for 10 reps and do a barbell military press with 365.....STRICT!
He was reported to have achieved the amazing feat of cranking out 1,000 dips in only 17 minutes.
Imagine doing a dip a second for 17 minutes. As Gene Mozee once put it, "Modern bodybuilders couldn't carry his gym bag." One of Eder's favorite routines for adding bulk and power was a three days a week full body routine.
This is very similar to the training style I coach others through in my online training team, Gladiator STRONG. The 3 days a week training program also gives you flexibility to add an extra day or 2 of training to dial in more specialized goals you might have or to attack weak areas.
For me, on the "extra days", I love attacking The Bodyweight Bodybuilding Training. It doesn't exhaust you and instead, energizes you and makes you feel great.
As Marvin Eder advanced in training, he would begin to do the upper / lower body split training: Upper body one day, legs and mid section the next day.
My preference here, is to have an upper body day, lower body day and a full body day. Then, every 4 - 6 weeks, I revert back to a mini cycle of full body workouts. But, even on upper body days, I like to perform sled work to keep the legs working and the heart pumping. Being in great shape is critical, especially as you leave behind high school and college sports, your overall fitness must be dialed in.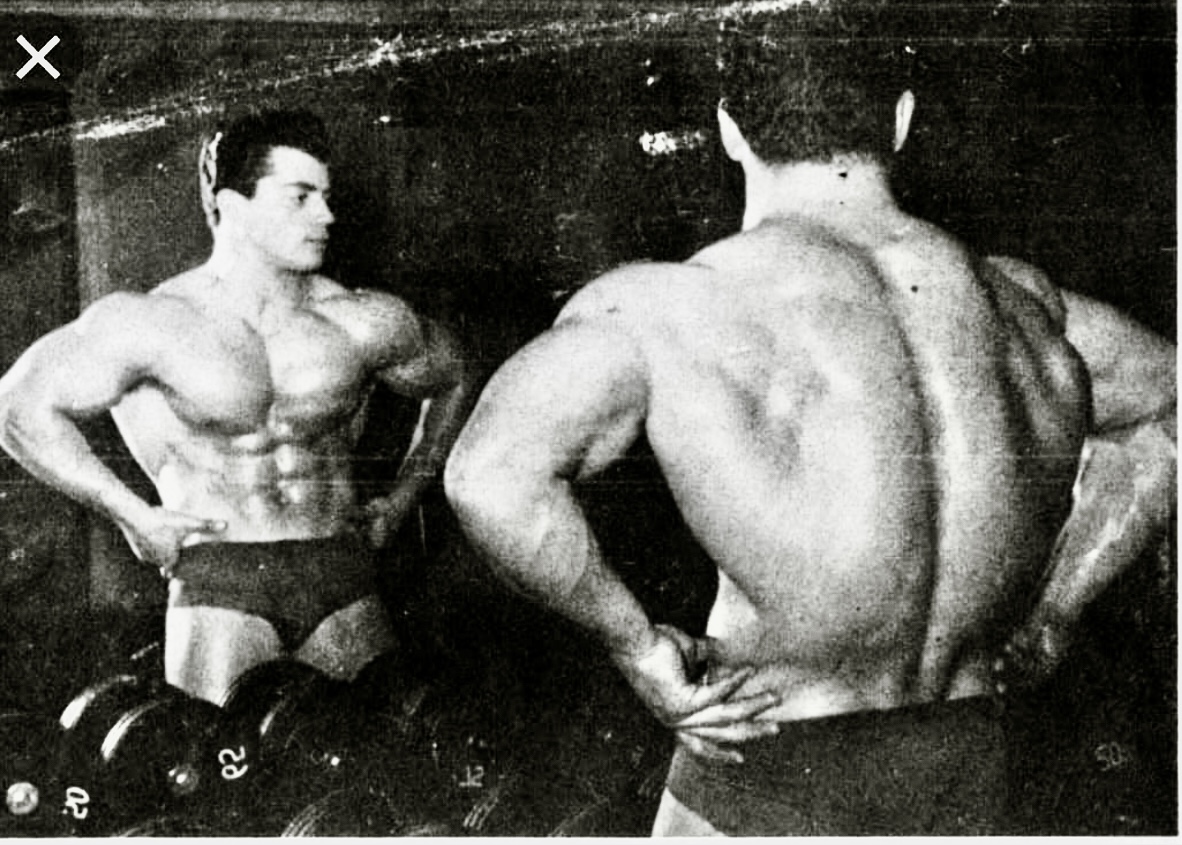 As Marvin Eder advanced beyond the split training, he started to do Olympic Weightlifting along with the bodybuilding training and at that time his training progressed to four times a week where he would work out Monday and Tuesday, rest Wednesday, workout Thursday and Friday and rest the weekends because the training was exceptionally heavy.
These old school / Golden Era Bodybuilding / Strength workouts sound similar to THIS routine with my own tweaks.

Marvin is now in his mid 70s and his current routine at such a young age is impressive and inspiring to say the least.

Marvin still does his three-times-a-week workouts, consisting of:
- five sets of chins for 50 reps
- five sets of dips for 50 reps
- 550 alternate jumping lunge squats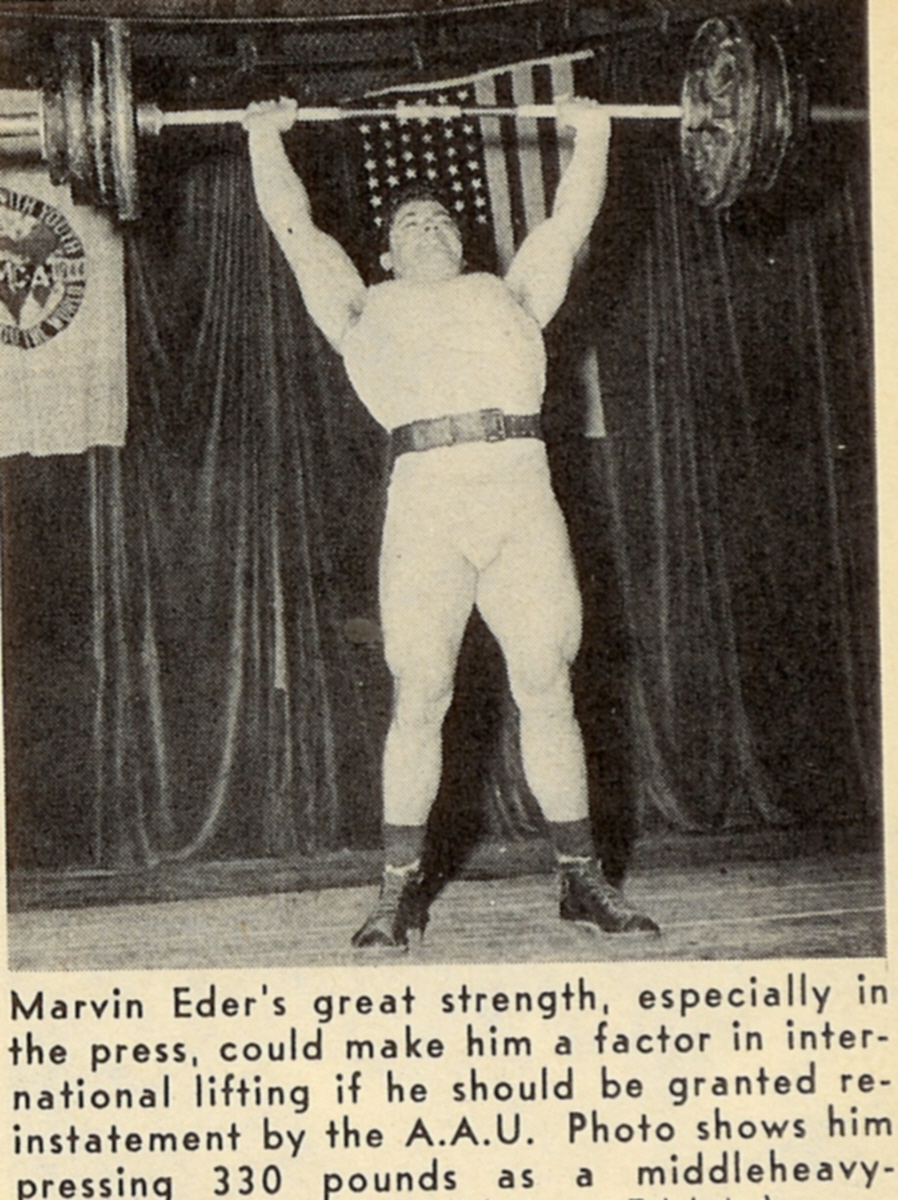 NOTE: I added a powerful Bonus interview for Bodyweight Bodybuilding and ironically, the kid being interviewed is 19, performs high volume bodyweight work and has that unbelievable "God Given" strength that reminds me of Marvin Eder.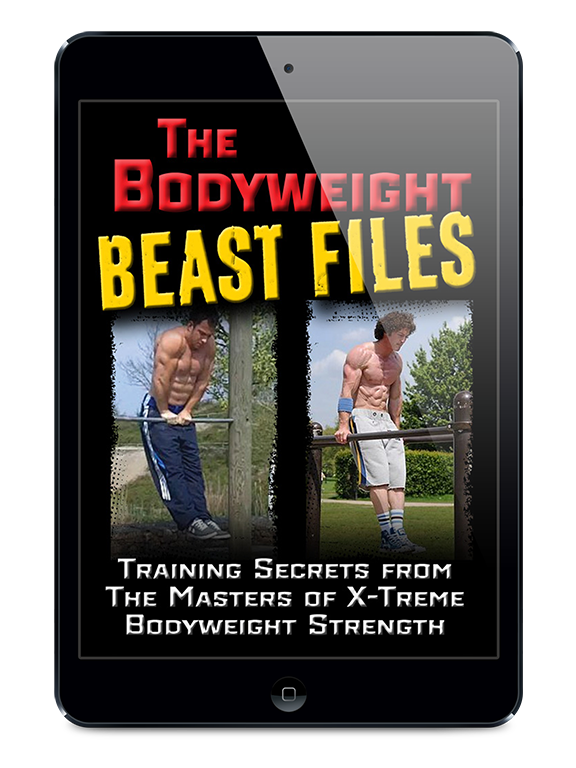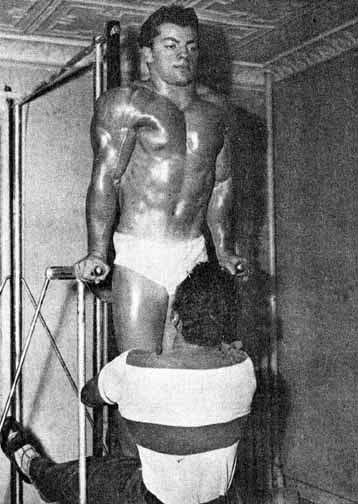 Some things to consider when we look at the Marvin Eder workouts and the workouts of The Golden Era & Prior:
- These men trained heavy, there was NO fear of lifting for strength, building muscle and tendon / ligament strength.
- These men focused on being strong, first & foremost.
- Training seemed to be most effective 3 - 4 x week, either using a full body program or upper / lower splits.
- Olympic Weightlifting was married to bodybuilding to develop the ultimate in a rugged and powerful physique. It was NOT 1 or the other. As I always say, Do NOT discriminate against the MANY ways you can get bigger, stronger, faster & tougher.
- Bodyweight Training was taken seriously, both for high rep sets as well as low and moderate rep sets using added weight on pull ups and dips.
- Nutrition was basic and balanced. Protein was high along with plenty of vegetables and healthy fats.
- 3 - 4 meals a day was a standard for nutrition, not 5 or 6 meals a day. Balance was King.
- Friendly competitions were held regularly during workouts to push one another to greater heights of strength and endurance
When was the last time you competed against your friends and training partners in pull ups, dips, push ups, military pressing, benching, squatting, deadlifting, etc?
When was the last time you dedicated an entire training session to chins, dips, sprints, squat jumps and lunge jumps? I am MORE impressed with the athlete who can perform 20 chins with strict form and 50 dips with strict form (None of this Kipping BS) than I am with a 315 lb bench press.
When you military press, do you power clean the weight from the floor, or do you lift from the rack?
I remember when I trained at Diamond Gym & began power cleaning the bar from the ground before every set of military presses the effect on my back, traps, shoulders and arms resulted in serious gains. My back, shoulders and traps developed a denser, thicker and more rugged look in a very short time period.
I attribute that added size and strength to hitting power cleans. Back then, it was more of a muscle clean as I knew Nothing about Olympic Lifting in the mid 90s.
MUCH to think about here.....
Check out my most popular course, The "Bodyweight Bodybuilding" course. Marrying the two together, Golden Era workouts & Bodyweight training have proven to be extremely powerful for decades on end now. To follow a training regime based on The Golden Era greats, a strength & muscle building routine I used with GREAT success, check out The Gladiator Muscle Building Experiment.
All you need is a barbell, a few dumbbells and your body for a select few bodyweight exercises.
Prepare to pack on some serious "Old School" strength & muscle!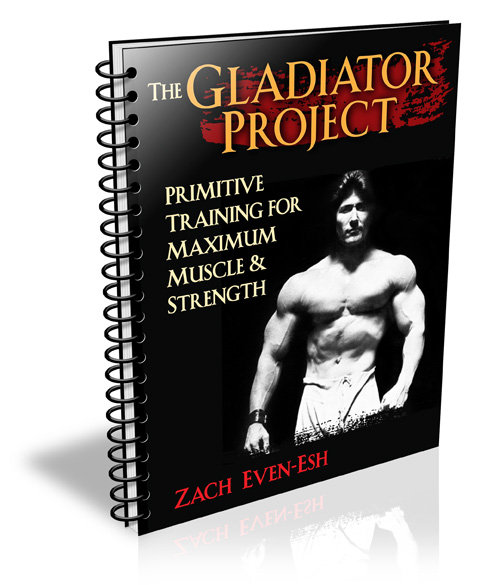 Click HERE

for The Gladiator Project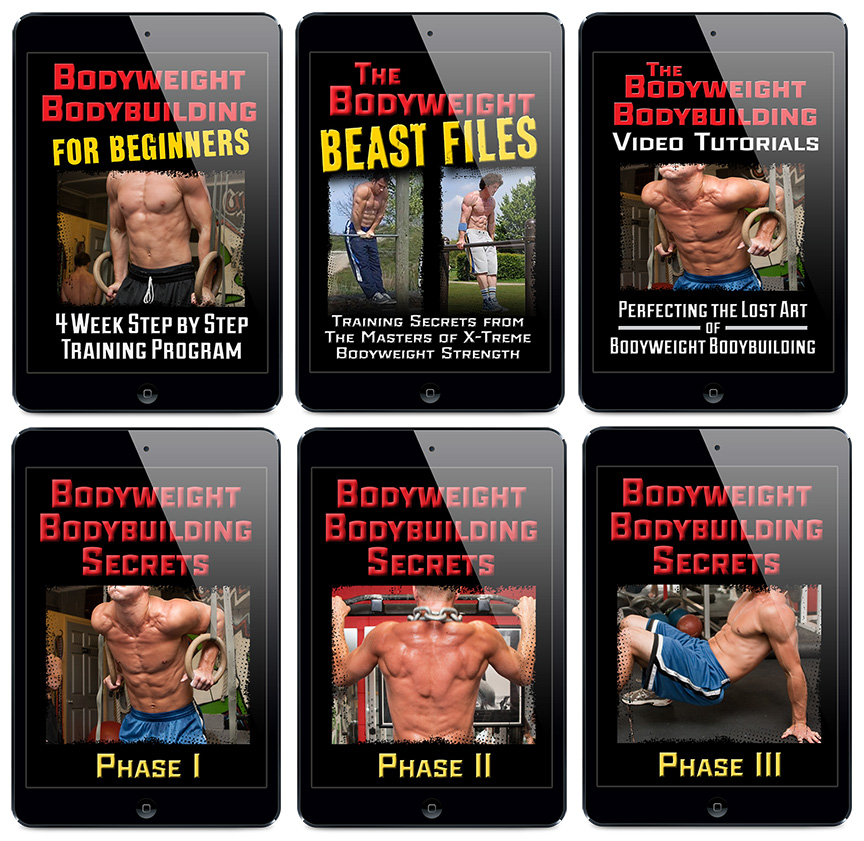 Bodyweight Bodybuilding Details

HERE



(Visited 31,312 times, 209 visits today)