CW, in your HFT / High Frequency Training & muscle-building system, you talk about the necessity of adding more volume for muscle growth. Talk about that & explain why we need a certain amount of volume to spur new muscle growth.
CW: Yes, if a muscle group hasn't responded to traditional training parameters, it's likely that it needs more volume to make it grow. Have you ever stopped to think why professional cyclists have bigger quadriceps than some of the strongest powerlifters you know? Or why swimmers have huge lats, soccer players have awesome calves, and boxers have killer deltoids? It's because they exposed those muscles to a high volume of work.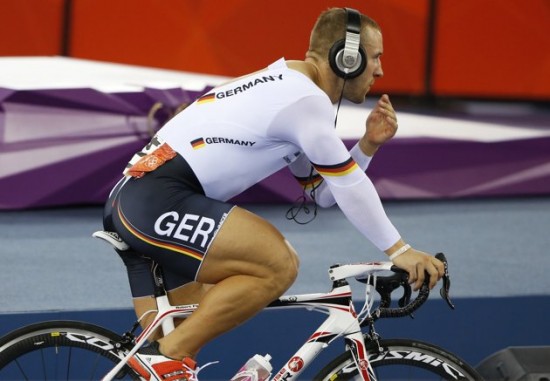 Now, if you want bigger lats, you don't need to quit your job to become a professional swimmer. I've found that just a few minutes of training a stubborn muscle group each day is enough to turn on muscle growth.
Can you give us an idea of how the daily training plans & workouts are laid out in the HFT system?
CW: Sure, there are two ways you can use HFT. One is for targeted muscle growth. So if a guy is pretty happy with his current program, but wants to add some extra muscle to a lagging muscle group, or two, he'll just plug the Targeted HFT plans for those muscle groups into his current program.
Let's say you need to add mass to your biceps and calves. All you have to do is spend about five minutes per day on the specific exercises I outline in the system. You'll follow the Targeted HFT plan for 28 days, and then you'll let that muscle group rest for five full days to allow for supercompensation.
The other way to use HFT is to add muscle across your entire body.
For that goal I've designed a 12-week, full-body program that consists of four workouts per week. Each workout lasts less than 45 minutes, and the workouts incorporate many cool rings and body weight exercises. The HFT program consists of instructional videos for each exercise. So when you open the file on your computer or mobile device, all you have to do is click on the name of the exercise and a video immediately pops up of me performing that move.
Very cool. Is there any heavy lifting in the program? I'm sure people will get freaked out if they're not
Deadlifting or Squatting once a week, ha ha

CW: Yes, a full-body maximal strength lift is part of one workout per week in the full-body program. I feel that you can't reach your ultimate strength, muscle, and power potential unless you include a heavy deadlift, squat or O-lift as part of the program.
Or you could do heavy kettlebell swings because that exercise is outstanding for developing posterior chain strength - the missing element in any body weight training program. In any case, some type of heavy lifting should still form a portion of any training program.
CW. Thanks BIG time for cranking a Part II for this interview. HFT has me fired up and I'll be honest, I never looked at volume or frequency training in this light, with things like 28 day cycles or simply spending a few extra minutes per day. You're the man.
CW - My pleasure, Zach. This was awesome and I had a blast. Once again, if your readers want to check out HFT, it's on sale now and they get the details HERE

(Visited 793 times, 4 visits today)