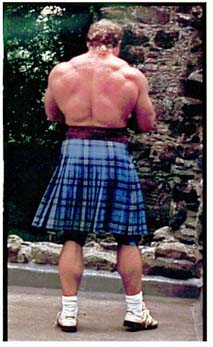 So, the holidays are here and you might be thinking THIS is the time and excuse to be a fat bastard. Hells to the NO, Kids!
Here is your time crunched, holiday workout. You can hit several of these all week through this hectic time of year.
Crank this simple formula that I LOVE to use:
Beginner / Intermediates can crank a 10, 8, 6, 4, 2 rep scheme
Advanced Lifters go Prison Style: 10, 9, 8, 7, 6.....1
The set up for exercises and program design are simple.
I prefer to do a full body lift coupled with a pull such as the video shown below.
Or.... Upper Body Lift + Lower Body Lift.
One workout your upper body lift can be a pushing movement such as a military press or bench press, next time make it a pulling movement such as a hand over hand sled pull, rope climbs or pull ups.
Another favorite which I'll be doing through the week is a Bodyweight Bodybuilding Couplet for 10 minutes x max rounds:
A) HandStand Push Ups x submax reps
B) Squat Jumps alternate with Lunge Jumps x 10 reos
These density type workouts were inspired to me via Coach Reeve, who used to perform these brutal couplets for time with a goal set for total sets when he was a college wrestler. Today, he uses them to train Gridiron Gladiators at The D1 Level!
Check out this Holiday Density Workout, using keg clean & press + Mixed grip pull ups.....
[youtube width="640" height="390"]http://www.youtube.com/watch?v=jlvXsKJSzrg[/youtube]
Underground Strength Challenge: Hit one of these holiday style Density workouts and post a comment with your workout and how it went. Let's see who has the most kick ass holiday workout!!

I am psyched to see what you got!
Happy Holidays!
Live The Code
--Z--
PS: Underground Strength Nation TRIPLES in price after the new year. The new audio being added is one of the most kick ass ever.
PPS: USC Cert is around the corner and we have 4 more spots left. Check it HERE
(Visited 296 times, 5 visits today)