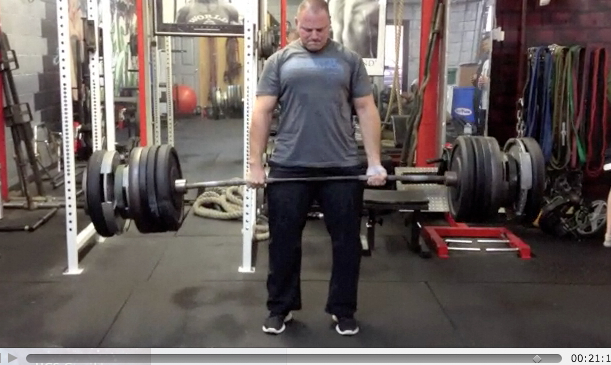 It's easy to drop excuses when things aren't set up your way. But I prefer to bag the excuses and get s**t done. This week has been a week of strength, a week of heavy lifting: olympic lifting, stone lifting, powerlifting....
Check out this Friday Finisher at The Underground Home Gym...
[youtube width="640" height="380"]http://www.youtube.com/watch?v=_yUpQoDe2Ks[/youtube]
Rather than making excuses for all the stuff that was in the way inside my home gym, I said screw it and took the barbell out in the backyard.
My workout was fast & furious, simple and effective, inspired by the latest CrossFit workout posted for The CrossFit Games.....like this:
1) Pull Ups On Monkey Bars from Rogue Fitness: 30 reps with 3 different grips, 10 reps in a row, 30 second rest between sets.
2) Snatched the barbell and overhead walked 50' to the backyard.
- Then, proceeded with snatches: 8, 8, 7, 7 reps
- Rested under 60 sec. between sets
- Overhead walked the barbell back to the garage as a finisher again.
Check out some other HEAVY workouts from this week:
Wednesday Training:
1A) Atlas stone shouldering: 4, 4, 2, 2
1B) ring push ups + 20 lb chains: 4 x 10 reps
2) Back Extensions + 60 lbs 4 x 10
3) Burpees 2 x 10, 8, 6, 4, 2 reps
Thursday Workout:
1A) Thick Bar Military Press 6 x 3 - 6 reps (last set hit 220 x 3 with push prress)

1B) 1 Arm Rows 6 x 6 reps (last 3 sets with 150 lb globe dumbbell)
2) Snatches (from floor & hang): 10 x 2 - 5 reps
3) Deadlifts: 5 x 1 - 5 reps
4) Burpees 4 x 12 reps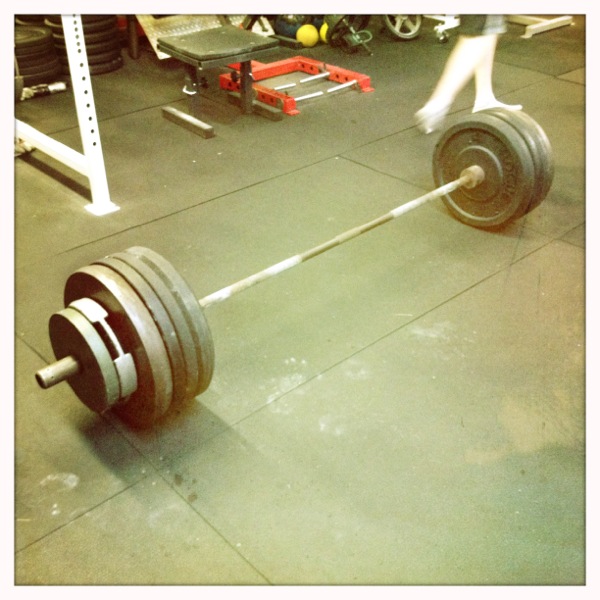 Check out some deadlift video footage below:
[youtube width="640" height="380"]http://www.youtube.com/watch?v=S7lSarL57go[/youtube]
If you don't have a home gym set up of some sort, I highly suggest doing so (click HERE to see where I purchase my home gym equipment).
There are times when you can't get to the gym, life happens, but excuses need to be crushed.
If all you have is a barbell, then get after it. Maybe just a kettlebell. Maybe just a set of rings.... maybe NOTHING. Then the world is your gym, using stones, bodyweight and anything else that you can pick up, carry, clean and press, throw, etc.
Time for me to head to Atlantic City.
We've got 13 wrestlers from The Underground Strength Gym who qualified for the states, a large central NJ newspaper did a story on The Underground and our wrestlers. Check the story HERE, it was an emotional series of interviews for me.
Have an awesome weekend!
Drop a comment with how you train at home or outdoors when "Life Happens." Looking forward to seeing your comments!
If you dig this article, please hit the facebook "LIKE" button and share with your friends. I'm always honored when you guys show the love!
Peace
--Z--
(Visited 285 times, 3 visits today)